Distributions lists are a very practical and sensible feature to send emails to multiple people at a time. This is very helpful for large teams to keep each one in their group informed about the latest developments. There are many more benefits in using distribution lists, as it can reduce unnecessary meetings, and trouble in communicating with each user separately, which is time-consuming. Also known as distribution groups, they can be organized based on a subject or by people who are part of a common work type. As they will need to communicate often than others, distribution groups will be a very useful feature in Microsoft 365.
Here is some vital information on how to use this feature.
How to Create Distribution Groups in The Microsoft 365 Admin Center
Visit the Microsoft 365 admin center and select the app launcher icon to choose Admin. Click on Groups > Groups from the left navigation pane. Select Add a group and choose Distribution > Next from the Choose a group type page. Enter all information including the name, description, etc. for the proposed group. After entering all necessary details click Next and select Create group and click Close.
As you know how to create a distribution group now, let's see how you can add a user or contract to the group.
Steps to Add A User or Contact to The Distribution Group
Go to the admin center and navigate to Groups > Groups page. Pick the name of the group you wish to make the changes. From the Members tab choose View all and manage members. You will be taken to the View members page. Click on Add members and choose the contacts you wish to add to the distribution group. Click on Save and Close.
Dock's Contract Management System
Today the most successful businesses are automating their business processes and increasing business efficiency by using Contract Management Solutions. At Dock, we've thought about it all and designed Dock's Contract Management System with superior features and qualities.
Book a free demo today to witness the power!
Book a
Live demo
Schedule a live demo of Dock 365's Contract Management Software now.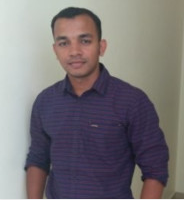 Alex Joseph is a Digital Marketing Strategist with explicit knowledge in Content Marketing and Microsoft Technologies. A writer by day, Alex is a night owl and a DIYer. Alex's theory is to make businesses achieve success with modern solutions and smart exploitation of resources.