Microsoft SharePoint and Office 365 is a great combination that brings a lot of features in abundance. Collaboration between employees and teams is greatly enhanced by SharePoint and Office 365 services. Today, we are about to talk about connecting a SharePoint site to a new Office 365 group. In many cases, the users are not generally aware of the things that happen in the background of the process that is not easily noticeable. When a site is connected to an Office 365 group, 5 things happen along with it. Let's get into details.
Connect to New Office 365 Group
Office 365 groups are a fantastic way to collaborate and stay connected. The Connect to new Office 365 group features makes it easier to connect an existing SharePoint site to a new Office 365 group. The biggest advantage with this process is that you can now enjoy the team site collaboration capabilities, along with other fantastic group services like Planner, Microsoft Teams, Outlook and more. This will eliminate the need for migrating content to a new group-backed site too.
Things That Happen When A Site Is Connected
Here are the 5 things that happen in this process:
A new Office 365 group is generated. It is connected to your site collection.
A new modern home page is generated on the site. It will be set as the site's home page.
The owners of the group will also be the site collection administrators.
The owners of the group will be added to the site's owners' group.
The site's members group will now have the group's members too.
More Information
There is an admin setting that defines whether the feature that connects a site to an Office 365 group is available for site administrators in the classic team site UI. Anyways, tenant admins can utilize PowerShell cmdlets or API to connect team sites to new Office 365 groups.
Another important fact to note is that only top-level site collections can be involved in the group-connection process. It is not possible to connect subsites to Office 365 groups. In case you are performing the group-connection using the UI option, the feature will be only available for the Team site template.
Adding various apps to a SharePoint Site is one way to increase its efficiency. However, you need to have proper permissions to perform these actions. Learn some fact about App Installation Permissions in SharePoint Online today.
Get Ready for Dock!
Dock is a Pre-Built intranet portal for your organization. It is powered by Microsoft SharePoint & Office 365. Dock also comes with project management, contract management, and many other business productivity features. Dock creates sustained connections and conversations across the organization, promoting better employee experience and organizational performance.
Click below to schedule a Free Demo.
Book a
Live demo
Schedule a live demo of Dock 365's Contract Management Software now.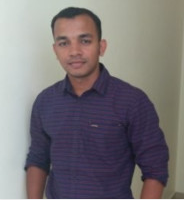 Alex Joseph is a Digital Marketing Strategist with explicit knowledge in Content Marketing and Microsoft Technologies. A writer by day, Alex is a night owl and a DIYer. Alex's theory is to make businesses achieve success with modern solutions and smart exploitation of resources.