Do you know what are some of the most amazing features of Apps for SharePoint? These user-friendly and standalone apps are small. Still, they can perform specific actions and business tasks with utmost ease and efficiency. You can insert apps to SharePoint sites for purposes like displaying different information or news, and document-based tasks. Customize these apps to make them ideal for your work requirements, and that is what makes these apps flexible.
Basic understanding
Consider the objectives you want to accomplish by adding an app to a SharePoint Site. This insight is important to achieve the best results at any cost. Once an app is added to a site, you can find it by going to Settings > Site Contents. Select the app to see the app page.
Sources for adding an app
You can pick an app for adding to a SharePoint Site from various locations or sources. Some organizations might have already developed custom apps for specific internal business requirements. In that case, you can get it from your organization's App catalog. The SharePoint Store consists of a good number of third-party developers who deliver good apps. Moreover, the native SharePoint features like document libraries and lists are now considered as Built-in apps. Utilize the Add an app command to add them to the site.
Steps to add an app
To add an app to a site, go to the site and choose Settings > Add an app. From the Your Apps page you can pick the suitable option. If you are looking forward to adding a built-in SharePoint app, search the app name in the search box and select the app to add it to the page. Provide required information to complete the process.
In case you are about to add an app, custom made by your organization, select From your organization and pick the desired app from the filtered list. You can also add an app to your site from the SharePoint Store. Learn about the app and check reviews before trusting and buying an app. Log in with your Microsoft account to complete the buying process and make it available in the site.
We understand that productivity and efficiency is your priority. Dock 365 will be a perfect choice for you in that case. Let's give you a good insight on Dock.
Power-up your business with Dock 365!
Dock 365 is an outstanding SharePoint intranet portal that gives your organization the power to use all available resources well and to keep achieving good ROI consistently. Apart from that Dock offers multiple ways to improve employee engagement that benefits your enterprise grow better.
Schedule a free demo now!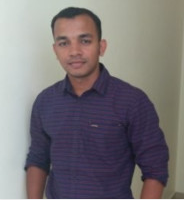 Alex Joseph is a Content Developer with explicit knowledge in Content Marketing and Microsoft Technologies. A writer by day, Alex is a night owl and a creative person. He is also a Movie Buff and DIYer.