As we all know, Collaboration Softwares are an integral part of businesses today. Without them, it is not the same anymore. Microsoft Teams is one of the most popular and reputed ones among them today and just because Microsoft is behind this solution, we know it is going to be fantastic in all areas. No doubt that the software comes with a ton of features, capabilities, and options. What made us a fan of this productivity solution is the way it is getting bigger and better each month. We all love software solutions and technologies that are getting enhanced and adapted to changing situations and demands. Microsoft Teams is a master choice when it comes to reaching up to the expectations of the modern world and practical requirements. Today, we are going to tell you about the top updates introduced to Microsoft Teams in 2020.
There are 3 more months left in 2020 and we are sure there is going to be a dozen updates more before this dramatic year say's goodbye. We will further update this blog until the final update of the year arrives. Let us get to know the updates so far.
January 10, 2020
Display Names For everyone
Microsoft decided to provide display names to not just internal users but also users from outside your organization. This lets you search in conversation histories with their names, instead of email addresses.
January 17, 2020
Microsoft Teams Desktop App for Windows Server
From this day, Microsoft Teams Desktop App was made available and supported in machines running with Windows Server. According to this update, the desktop app will work smoothy for all versions from 2012 R2.
January 28, 2020
Introducing Read Receipts
Read receipts are a basic feature in most communication apps today. Microsoft Teams enabled this ability to its platform and made it a default ability available to all. Admins can decide whether they want to turn it off or not.
February 21, 2020
Ability to Pin Apps
Microsoft Teams allows you to pin your favorite apps to the left side of the Teams. Just click on the three dots on the left to access all the apps available and right-click on any app and choose 'pin' to place it on the left side of the platform for quick access.
February 28, 2020
Edit Multi-Channel Posts
Making company-wide announcements through multiple channels in the Microsoft Teams platform is easy. Since now you had no option to edit the message or make any changes once it is posted. However, Teams now allow editing the cross-posts as you do in single-channel posts.
March 6, 2020
Create Tags and Use Them For @mention
Microsoft Teams introduced the option to create tags and assign people to them so that you can utilize the @mention for mentioning a role, department, or any custom category effectively. To access these options, go to a team and choose More options … and pick Manage tags.
March 20, 2020
Teams Calendar and Event Scheduling Form Enhancements
You can now access options like chat with participants, join a meeting and other RSVP options by simply right-clicking on the events in your calendar. You can now read and create messages while you are not connected to the internet or if the internet connection is poor.
April 10, 2020
End Meeting Option
Meeting organizers can now end the meeting for all participants instantly. You can find the End meeting option from your meeting controls. Go to More options and choose End meeting.
April 17, 2020
Announce When Callers Join or Leave
You can now let everyone notify when a user joins or leave a meeting. This helps every participant to stay aware of who is in the meeting or who left. Meeting organizers can enable these options by going to Meeting options and enabling the option Announce when callers join or leave.
April 20, 2020
Ability to Bypass the Meeting Lobby
Microsoft Teams introduced an option to avoid callers wait in the lobby to join a meeting. The option ensures that the meeting organizers do not have to pause the meeting in-between to let callers join the meeting. Enable this feature by going to Meeting options and enable Always let callers bypass the lobby?.
To be continued…
Book a
Live demo
Schedule a live demo of Dock 365's Contract Management Software now.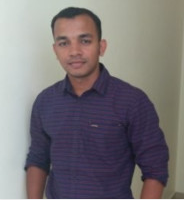 Alex Joseph is a Digital Marketing Strategist with explicit knowledge in Content Marketing and Microsoft Technologies. A writer by day, Alex is a night owl and a DIYer. Alex's theory is to make businesses achieve success with modern solutions and smart exploitation of resources.