Microsoft Teams is an avoidable productivity tool in the business world today. You can either choose to use it or not to use it, but there is no way you can ignore it completely. With plenty of innovative updates, features, and changes, Microsoft Teams is getting bigger and smarter day by day. Businesses who have decided to utilize this amazing tool will know it better. Since the pandemic, the number of businesses and users who have started using Microsoft Teams increased in astonishing numbers. One interesting and effective way in which Microsoft Teams is enhancing its user experience is through apps. As you might know, Microsoft apps or solutions such as Word, Excel, PowerPoint, etc. are integrated into Teams by default and they work smoothly.
The big deal is about other numerous application integrations made available in Teams. The Teams Appstore offers a wide variety of apps that offer different functionalities such as Business Intelligence, File Sharing, Meetings, and more. In this blog post, we will explain to you how Microsoft Teams is enhancing user experience with Apps.
Significance of Apps in Microsoft Teams
Microsoft Teams is built to enrich teamwork. With recent improvements in its capabilities and overall functionalities, Microsoft Teams is now a vital tool that can enhance employee productivity, Smart work processing, and serving customers better.
How does Microsoft Teams work?
The main advantage of Teams is that it offers basic functionalities like chat, meeting, file management, apps, and other collaboration capabilities in one platform. Microsoft knows that each business is different in requirements, business processes, and workflows. By simply adding apps from the Appstore, or by creating custom bots, apps, or workflows to meet your business processes, you can make Teams more aligned to your workspace.
How to Create and Add Custom Apps to Enhance your Digital Work Environment
Apps are all about adding more functionalities to your Microsoft Teams platform. It can also let you do more within the Teams environment. Adding apps to your Teams is easy. Here are the steps:
Login to your Microsoft Teams platform.
Click on Apps from the left bottom corner.
Find out the desired app using the search option or by browsing the categories.
Select the desired app.
A description box will appear, with all information regarding the app.
Look at the subsections provided to understand where this app will appear and how it works.
Click on Add to add the app to your Microsoft Teams platform.
You can find different apps for improving or customizing your chat and channels. Microsoft recently presented a good number of apps for Meetings too.
What Chatbots, Workflows, and Low Code Apps Does
To make Microsoft Teams more personalized to each organization's workflows and unique needs, you can develop and add custom apps to your Teams platform. Microsoft has provided professional-grade developer tools to let developers create brilliant custom apps for their organizations. Microsoft Teams Toolkit for Visual Studio and Visual Studio Code is a prominent one among them.
Microsoft understands that not all businesses have enough developers to generate completely customized apps. To help such businesses, Microsoft Power Platform and Teams is delivering low code tools, which can be utilized to create, deploy, and manage apps, bots, workflows, etc. The most important thing is that you can do all these within the Teams platform. Hope you have a better understanding of how to use apps in Microsoft Teams more effectively.
There are mainly 3 apps you can use to make this possible.
Power Apps for Teams
Power Automate
Power Virtual Agents
How Microsoft Teams is Making It Easier to Transform Your Workspace
With these capabilities and new features, Microsoft Teams is making it easier for businesses and organizations to transform their digital workspace. You can easily add SaaS apps from the Microsoft Teams Appstore, and even create custom applications, bots, and workflows. Teams is not just a platform to chat and do meetings, it is now developed into a place for teamwork and collaboration. With these custom app abilities, Microsoft Teams Experience has improved dramatically.
Hope you got a clear idea about how does Microsoft Teams work, and how Microsoft team user experience enhanced with apps.
Book a
Live demo
Schedule a live demo of Dock 365's Contract Management Software now.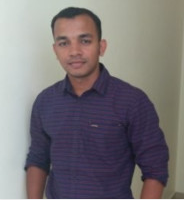 Alex Joseph is a Digital Marketing Strategist with explicit knowledge in Content Marketing and Microsoft Technologies. A writer by day, Alex is a night owl and a DIYer. Alex's theory is to make businesses achieve success with modern solutions and smart exploitation of resources.