Remote work has presented some unique challenges in workplace collaboration and communication. Online meetings and document collaboration abilities ensure that tasks are completed just as they were before in an in-person setting, however, there is an increased need to adapt to remote and hybrid work cultures. As businesses around the world expand to more locations, it is important to choose the right solutions that enhance your digital workplace experience. Microsoft Teams is one such solution, as it is a comprehensive collaboration platform.
Teams assures that your team can operate beyond what has already been shared in your applications. With Microsoft Teams, you can engage in an increasingly interactive collaboration experience. Now, let's discuss more how this is made possible.
An Overview of Apps for Collaboration
You might know the role played by apps in enhancing user experience in Microsoft Teams. Hybrid workplaces are here to stay, and Microsoft Teams is offering new tools and technology updates so you can better adapt. Previously, we held quick meetings with people explaining their ideas using a whiteboard in our office space. This approach worked perfectly for us, as everyone on the team could quickly draw their ideas on the whiteboard and clearly illustrate their points.
Many miss the interactive element of whiteboard collaboration, and this experience is now made possible in a digital format with Microsoft Teams. Apart from simply sharing your screen, you can share apps, documents, Microsoft Whiteboard, and more to boost collaboration within Teams meetings.
What These Apps Have to Offer
The main purpose of these whiteboard apps is to create easier channels of communication so that ideas can be clearly communicated during your online meetings. In addition to talking, you can interact with text, shapes, images, links, and other graphic elements on the same canvas. Microsoft Teams offers a new Share-to-Stage concept that allows users to share apps so that all meeting attendees can interact with app content in real-time.
Discussing agendas, ideas, planning actions, and reviewing project statuses becomes much more interesting once you leverage these apps that nurture interactive collaboration.
Top App Recommendations for Workplace Collaboration
Visual collaboration is one experience most of the teams in our office missed while working from home. Being in a conference room with small teams, brainstorming on a whiteboard, and having the ability for everyone to contribute on the board are all excellent aspects of in-person collaboration. We now can recreate the same experience virtually using the following apps:
Mural

Miro

LucidSpark

Freehand
Each of these apps have distinct characteristics while their basic concept is primarily the same. Let's take a look at each of these apps and what sets them apart from one another.
Mural – It's not just another whiteboard, but moreso a great canvas for visual thinking and brainstorming. Mural is great for online meetings and virtual workshops.

Miro – You can bring more visual collaboration to your Teams meetings and channels with Miro. The infinite whiteboard canvas of Miro is ideal for giving shape to unstructured ideas and for planning.

LucidSpark – With this app, you and your team can use an infinite whiteboard canvas during Teams meetings. You can use sticky notes, freehand drawing, and gather/sort features on LucidSpark.

Freehand – Freehand is another cool, yet powerful whiteboard platform that you can integrate with Teams to make brainstorming, ideation, and mind-mapping sessions more creative and expressive.

How to Get Started and What to Expect Moving Forward
All these apps are available in the Teams App store so that you can add them to any of your Teams channels. Currently, an option to add these apps to live meetings is being developed. All you need is to go to the App store, search for the app, and add it to your Teams platform. Take a look at our blog, How to add an app to Microsoft Teams if you are not familiar with the process. Plan more interactive meetings with these apps and stay productive.
Book a
Live demo
Schedule a live demo of Dock 365's Contract Management Software now.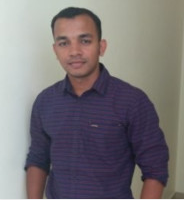 Alex Joseph is a Digital Marketing Strategist with explicit knowledge in Content Marketing and Microsoft Technologies. A writer by day, Alex is a night owl and a DIYer. Alex's theory is to make businesses achieve success with modern solutions and smart exploitation of resources.