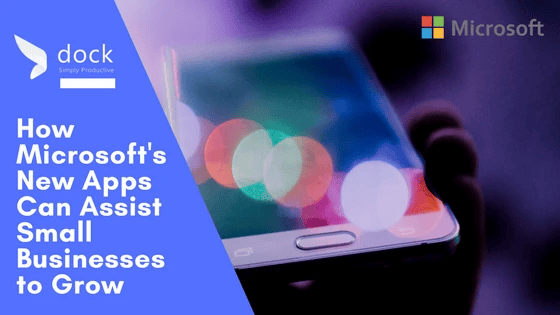 According to Statista.com, "for 2017, the number of smartphone users in the United States is estimated to reach 224.3 million, with the number of smartphone users worldwide forecast to exceed 2 billion users by that time." The number of mobile app downloads worldwide in 2016, 2017 and 2021 are in the billions. "In 2016, consumers downloaded 149.3 billion mobile apps to their connected devices. In 2021, this figure is projected to grow to 352.9 billion app downloads." Now is the time to take advantage of Microsoft's newest apps that has the tools you need to grow your business.
Take a Closer Look
Business apps have an enormous potential to help your business grow by seizing new customers and nurturing your existing clients. They can also assist you in running your business with effortless ways to invoice, schedule appointments and track mileage from any device in any location.
How Microsoft Tools Can Grow Your Business
With Office 365 Business Premium center you can include tools such as Microsoft Listings, Connections and Outlook Customer Manager to nurture customer relationships, email marketing campaigns and help potential customers discover your business online.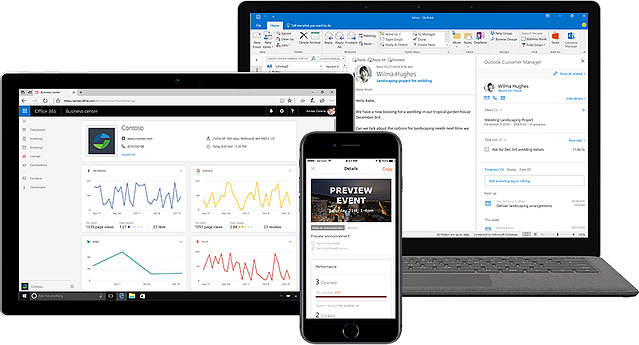 These apps—together with Microsoft Bookings, Outlook Customer Manager, and MileIQ—bring you seven innovative ways to manage your customer relationships and build your business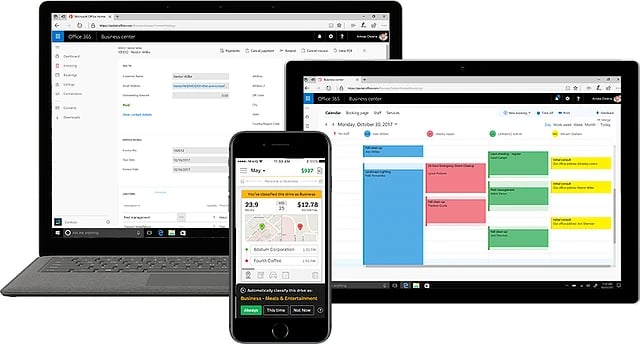 Because these business apps are part of Office 365, getting started is as easy as clicking a button in Outlook or exploring a new tile from your Office.com home page. You'll be able to skip the multiple sign-ins or transferring data between different tools since your Office 365 sign-in subscription provides access across all the apps, providing an integrated experience. These tools are included in the Microsoft 365 Business and Office 365 Business Premium subscription plans.
Since Microsoft recently released these new apps, they'll roll out in the Business center per subscription. If you're not seeing them already, expect to gain access in the next few weeks throughout March to May 2018. If you're eager to start, you can join First Release, which provides the fastest access to the apps. If you're not already a subscriber to Office 365, you can purchase or start a trial of Microsoft 365 Business or Office 365 Business Premium and start using all the business apps.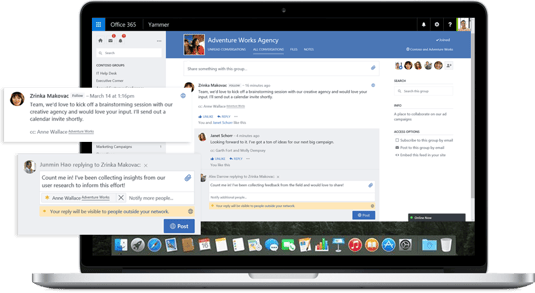 About Dock 365
Which brings us to Dock, a smart way to build your company intranet built with the tools you already have with your Office 365 subscription. Your business can create reliability and productivity in the workplace with Office 365, SharePoint intranet and more. Learn more about what this mean for your business . Dock can assist business owners to IT Directors that are looking for these aspects for rapid growth of their products or services in a competitive environment surrounded by technology to ensure success.
Book a
Live demo
Schedule a live demo of Dock 365's Contract Management Software now.
She's a multimedia producer to include writing, photography, graphic design and video. She enjoys learning about new technology for business and exploring her city in Jacksonville, Florida.