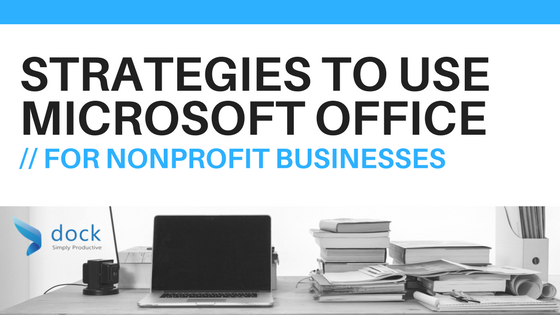 Spend donor dollars more effectively by using a strategy to include Microsoft Office 365 for your nonprofit business. Learn to build volunteer portals through cloud-based servers while keeping your IT security intact. Microsoft has compassion for nonprofits, especially those that are bringing digital tools to children, refugees and locations around the world without access to the Internet.
Provides IT security strategies
The right cloud platform can deliver an immediate step change in security for nonprofits without a large upfront investment. This is valuable for both cybersecurity and data protection compliance. Indeed, a key requirement of most comprehensive data-protection laws, including the EU Data Protection Directive and the GDPR, is that organizations handling personal data must take technical and organizational steps to ensure the security of any personal data they collect or process. This requires implementation of systems and safeguards that adequately protect data from, among other things, malicious access or disclosure.
To learn more about how you can transform your approach to cybersecurity and data privacy, read the Microsoft Nonprofit Guidelines for Cybersecurity and Privacy.
Compassion's digital transformation has resulted in:
Faster connections between children and sponsors: what used to take several months—from identifying a child in need, registering them into the nonprofit's systems, and connecting them to a sponsor—now takes as little as a single day.
Streamlined processes: the organization expects to save more than 300,000 hours per year by moving current paper forms used in the field to a digital platform delivered via mobile devices and Microsoft Azure. These are incredibly valuable hours that will be shifted from administrative paperwork to directly nurturing and caring for children.
Faster correspondence: a reduction of the time required for a child to communicate with their sponsor—accounting for local technologies, the speed of international mail, and translations—from six months to a few weeks.
Microsoft's commitment to nonprofits:
Solutions
Microsoft is committed to delivering technology solutions that are accessible and affordable for nonprofits everywhere. Donations and discounts are available for cloud solutions including Microsoft Office 365, Power BI, Azure, and more.
Partnerships
Microsoft believes that technology can be a powerful force for social good, but we know technology alone won't solve the world's challenges. That's why we partner closely with governments, nonprofits, and the private sector to foster collective action.
Support
Microsoft works with nonprofits such as TechSoup and their global network of worldwide partners to deliver services that help nonprofits get the most out of technology. They offer free online webinars to help nonprofits create an infrastructure to stay informed on how to use technology to increase their social impact.
How will you provide a more secure, trusted experience for your constituents?
People don't use technology that they don't trust. This rule applies to everyone, from donors and volunteers to employees and beneficiaries. Although nonprofits face many of the same cybersecurity risks as their for-profit counterparts, recent studies demonstrate that nonprofits generally lag in adopting the robust policies, practices, and tools needed to adequately secure their IT environments and data.
Between December 2016 and April 2017, the UK's privacy regulator publicly "named and shamed," and fined, 11 large charities for failing to comply with UK privacy rules regarding the usage of donor information." *
With the implementation of the General Data Protection Regulation (GDPR) in 2018, the potential risk to organizations grows as the new fine structure** for violations is significant: the lower tier is 10 million euros or 2% of annual turnover (whichever is higher); and the higher tier is 20 million euros or 4% of annual turnover.
References:
* Information Commissioner's Office, "ICO Fines Eleven More Charities," 5 April 2017
** IAPP, "Top 10 operational impacts of the GDPR: Part 10 - Consequences for GDPR Violations," 23 March 2016, Anna Myers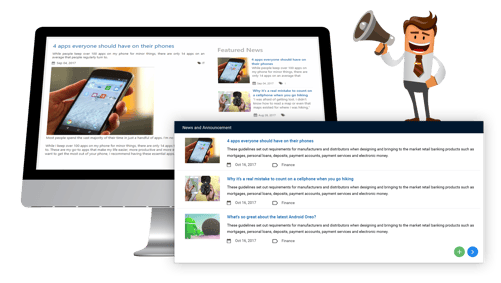 Learn more about how Dock can help your Nonprofit business with Microsoft tools
Qualified nonprofits can create more impact with Office 365 products. From basic needs to building an intranet portal, Dock builds on top of Office 365 with SharePoint and other Microsoft tools for custom portals such as project management, social media monitoring, and more.
Book a
Live demo
Schedule a live demo of Dock 365's Contract Management Software now.
She's a multimedia producer to include writing, photography, graphic design and video. She enjoys learning about new technology for business and exploring her city in Jacksonville, Florida.