Storage of documents, files, images, videos, and other media assets of your organization is a critical matter that needs to be considered seriously. Every organization will have certain guidelines, policies, and codes set up to ensure that all such media files have uniformity and they meet the same level of quality and features. To make this a reality, businesses define organization assets. Different variations of Company Logos, brand colors, document templates, etc. are some of the most common assets companies provide to their employees to get it right. Storing these corporate media in a centralized location is essential to make it easily available for everyone in your organization. Microsoft SharePoint is one of the best collaboration platforms available out there today for businesses, and they have established a perfect solution to cover this important requirement. Organization Assets Library in SharePoint lets you save all important corporate media in one place, and your team can easily access it while they are adding modern web parts, choosing thumbnails, etc.
Overview of SharePoint Asset Libraries
When you have configured Organization Asset Libraries, the site authors, end-users, and people who are creating news in your organization can use them. They can pick images, logos, templates, etc. easily from these centralized locations. Moreover, when selecting the option to add an image you will see the option 'Organization' which gives you easy access to the media approved by the organization. For this, all you need is to set up Organization Asset Libraries. You can add up to 30 libraries as an asset library, and you can still use these document libraries as usual even after this procedure. The option to add multiple libraries as asset libraries, allows you to sort libraries based on the type of asset. You can use libraries to differentiate between the type of images and documents.
You need to keep in mind that all these libraries should be in a single site collection. It makes it important to plan how the organization is providing assets and how users are utilizing them.
Different Types of Organization Assets
Currently, there are mainly two types of organization assets you can set up for all users in your organization to use. Images and office templates. Let us give you a detailed overview of both types.
Images:
Logos and photos are the best kind of files that can be managed under this type of organization's assets. When a user adds a web part of a Modern SharePoint Page and it opens the file picker window, the 'Organization' option can be chosen. You can then browse through the libraries you have set as an organization asset library.
Office templates:
This is relevant when a user creates an office file. Users can then click on the tab set by your organization to choose default templates set up by your organization. This works in Word, Excel, Office.com, as well as PowerPoint desktop app.
How to turn a library into an Organization Assets Library
To configure Organization Assets Library, you need to use SharePoint Online Management Shell. Follow the steps below to turn a library into an Organization Assets Library.
Create a new site or choose an existing site for keeping your organization assets.
You can type any type of site for this. It could be a communication site or a modern team site connected to an Office 365 Group or one that is connected to an Office 365 Group.
The next step is to customize the permissions on the site.
You can now add those people who can upload files. They can be added as owners of the site or Office 365 group, or members of the site. You need to add everyone else whom you want to access the files as visitors to the site.
In this step, you need to upload images and Office templates to a document library.
You shall now download the latest version of the SharePoint Online Management Shell.
If you already have an old version, uninstall it, and run the new version.
You need to connect to SharePoint as Global Admin or SharePoint Admin in Microsoft 365.
Run the command below:
Add-SPOOrgAssetsLibrary -LibraryUrl <URL> [-ThumbnailUrl <URL>] [-OrgAssetType <ImageDocumentLibrary or OfficeTemplateLibrary>] [-CdnType <Public or Private>]
Library URL: URL of the library
Thumbnail URL: URL of the image that you wish to show in the background of the file picker.
OrgAssetType: ImageDocumentLibrary and OfficeTemplateLibrary are the available options. If you don't specify, it will be set as an image library automatically.
CdnType: If you don't specify CdnType, it will enable a private CDN by default.
The library you are defining will be set up as an Organization Asset Library from now on.
Hope you got a total awareness about how to create an organization assets library in SharePoint from this blog post. Keep coming back for more informative blog posts.
Have a good day.
Book a
Live demo
Schedule a live demo of Dock 365's Contract Management Software now.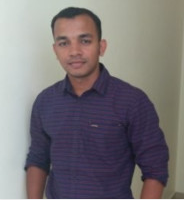 Alex Joseph is a Digital Marketing Strategist with explicit knowledge in Content Marketing and Microsoft Technologies. A writer by day, Alex is a night owl and a DIYer. Alex's theory is to make businesses achieve success with modern solutions and smart exploitation of resources.