SharePoint boasts a wide array of tools that can help you boost your productivity. Companies can make the most of these resources to make their workflow and processes easier and smooth. However, Microsoft SharePoint can be fairly complex. To make the most of SharePoint's features, you need to learn what options are available and how to use them. We are trying to make it simple for you to configure a custom template for your SharePoint Library.
First, let's see why it is important to control the template for a SharePoint Library. Note that it is essential to have total control permissions of that Library to perform these actions.
Steps To Set Up A Default File Type While Creating A New Library
Here are the steps to set a file type for opening blank files in suitable programs:
Go to the site where you wish to create a new library.
Choose the settings icon, and select Add an app.
Pick Document Library and select Advanced Options.
You can update all information including name, an optional description, versioning, etc.
You can even choose whether the library has the ability to receive an email.
From the Document Template dropdown, pick the default application file format and select Create.
How To Customize A Default Template For A SharePoint Document Library
Here are the steps you need to follow to customize a default template. There are two instances where you can make this customization. The first instance is when your document/form library is already having a default template configured for a program compatible with SharePoint. The second instance is when you can customize the default template for other programs. In this case, you can specify a custom template by copying a new template file to the Forms folder of the library.
Steps To Edit The File Template
Go to the site where the specific library is located.
SharePoint Online users can select Settings icon and choose library settings.
SharePoint Server users can choose Library tab on the ribbon and select Library settings.
Pick Advanced settings, placed under General Settings.
Go to the Document Template section and choose Edit Template option placed under the Template URL
Make necessary changes and save the template.
You will be taken to the Document or Form Library Advanced Settings page which is in your site.
Select OK from the bottom of the page.
How To Specify A Custom File Template
You shall create and save a custom template using a program that is compatible with SharePoint.
After taking note of its location, switch to SharePoint.
Navigate to the site where the library is contained.
Click on New and pick Add Template.
Tips And Guidelines For Creating And Using Templates
There are several instances or conditions where you might encounter trouble in creating and using templates in a document library or form library.
What are the type of files you can store in a SharePoint Library?
If you want to create a file in Office 365 SharePoint Document Library by using the New command, you need to ensure one condition. The particular file template should be created using a program that is compatible with Microsoft SharePoint. Microsoft Office Word is a good example of a compatible program.
How to handle other program files?
Users can store and handle files in Office 365 SharePoint Document Library that are created using other program files. However, those files cannot be created directly from the library, but they need to be created from respective programs, and then the user can upload them to the library. For security reasons, program file types such as .exe are blocked in the SharePoint Libraries.
Two Types Of Libraries That Use File Templates
There are basically two types of SharePoint libraries that are using templates. Those are Document Libraries and Form Libraries.
As the name implies, the SharePoint Document Library is used for storing all kinds of documents in a wide variety of file types. It can be utilized for keeping documents, text files, spreadsheets, presentations, and more. As it can be used for creating, collecting, updating, and managing with others in your organization, it is very commonly used by businesses and companies.
Form libraries, on the other hand, have a different characteristic. Their goal is to share and track XML-based forms, which are widely used for collecting/gathering information.
By understanding the various features and values of Custom Template for a SharePoint Library, you can make data storage and processing within your organization easier. We will come up with more useful blog posts regarding this topic, stay tuned.
Book a
Live demo
Schedule a live demo of Dock 365's Contract Management Software now.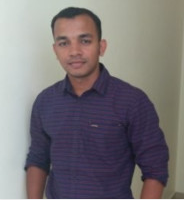 Alex Joseph is a Digital Marketing Strategist with explicit knowledge in Content Marketing and Microsoft Technologies. A writer by day, Alex is a night owl and a DIYer. Alex's theory is to make businesses achieve success with modern solutions and smart exploitation of resources.