Companies are always looking for new tools and strategies to help them increase employee engagement. One of the best tools that you can use is an employee engagement survey. In fact, conducting regular surveys is a powerful method for figuring out how your employees feel about different aspects of their jobs. They allow you to gather feedback on a range of topics of varying magnitudes. This includes everything from overall employee morale down to how employees feel about a specific aspect of their day. The data you collect from these surveys allow you to make informed decisions that are likely to increase employee morale.
The Benefits of Employee Engagement Surveys
There are several huge organizational benefits that come from administering employee engagement surveys. They are as follows:
Measures Employee Engagement
This is self-explanatory. You can measure how engaged your employees are with their positions. By choosing several key indicators of engagement - attendance, leadership, work performance, morale, etc - you can determine how engaged employees are on an organizational and individual level.
Makes Employees Feel Heard
Engagement surveys are great tools for providing a place where employees can make their voices heard. It's an opportunity for them to provide feedback about their positions and how they feel about the current state of affairs. This helps them feel as if they have a stake in the overall direction of the company.
Directs Organizational Growth
Knowing where your employee engagement and morale is at allows you to make informed changes in your organization. This allows you to accurately see where you need to focus on and if there are any changes you need to make. Surveys provide you with a huge amount of actionable data that you can use to implement new and better practices and policies.
Lets You Measure Benchmarks
By conducting regular engagement surveys, you can benchmark your data in comparison to industry averages. You can take your information and compare it with industry-specific data to see how you stack up. This lets you see if an issue is organization-specific or common across your industry. This also lets you look to competitors and other organizations in your industry to see how they responded to and resolved an issue.
There are plenty of other benefits to using employee engagement surveys, but these are the primary ones. That said, let's take a look at the steps you need to follow in order to build engagement surveys in SharePoint.
How to Build Employee Engagement Surveys in SharePoint
Note that these instructions are for SharePoint 2013, 2016, and Online.
In SharePoint, go to the site where you want to add the survey
Click on Settings and then select Add an app
On the Your Apps page, enter the term survey, and then click on the Survey icon.
In the Adding Survey box, select Advanced Options.
Type in a name for the survey.
In the Description field, enter a description of the survey (this is optional).
In the Survey Options section, select whether you want people's name to appear alongside their responses and whether someone can take a survey more than once.
Select Next.
On the New Questions page, enter your question text and then select the type of answer you want in the Question and Type section for your first question.
In the Additional Question Setting section, specify additional settings for your question. Depending on the type of question you can also enter answer to choose from.
If you want to add branching logic, that is the survey asks different questions based on what the last answer was, you'll need to finish creating the survey first. You can then go to the Survey Settings page and add branching logic.\
In the Column Validation section, if you want to check whether an answer is valid, enter the formula you want to use for validation in the Formula box. In the User Message box, describe what the user needs to do to ensure the answer is valid. For example, if you're asking an employee to enter the amount of time she's worked in a department, you can specify that it could not be longer than the total time she's worked for the company.
Either click on Next Question and then repeat the process until you have added all of the questions you want of select Finish if you are done.
Once you are done, go to Recent in the Quick Launch bar and select the survey's name. You have now created you first SharePoint survey and are ready to deploy it to your organization so you can begin gathering important employee engagement data.
Conclusion
You know how important data is for making informed business decisions. If you're not tuned into employee engagement, you're never going to be able to improve it at your business. Make sure to follow the steps above in order to build powerful employee surveys that allow you to collect important data from your employees.
If you're interested in learning more about building powerful SharePoint tools, make sure to check back in every day for new blog updates. You can also subscribe to our blog mailing list to get updates on our latest blogs as they come out.
Book a
Live demo
Schedule a live demo of Dock 365's Contract Management Software now.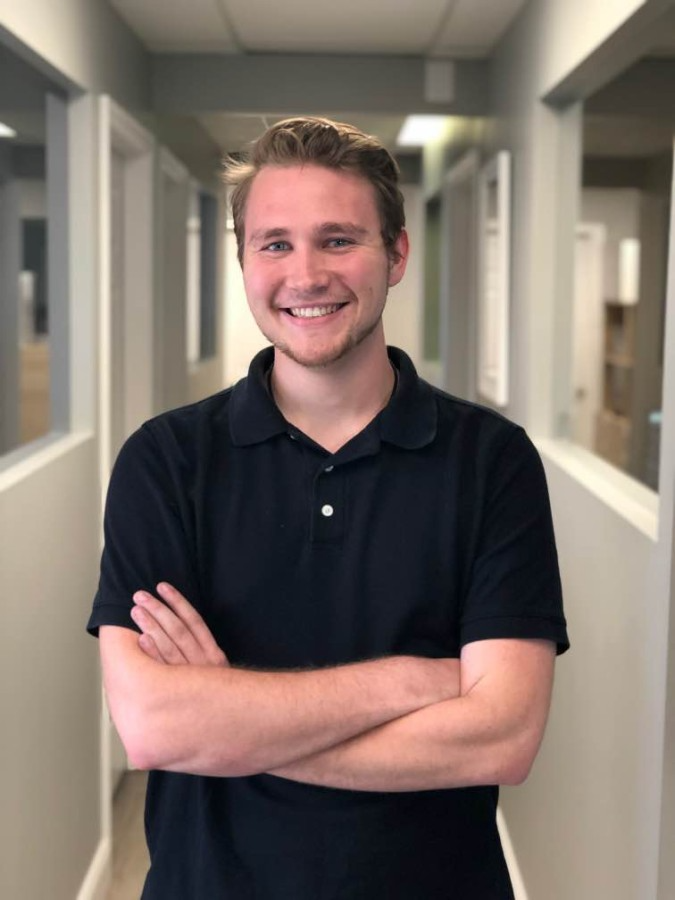 Quentin Russell is a Content Specialist with knowledge of Content Marketing and Social Media Marketing.