You can use Power Automate flows to process a long list of tasks and activities. From critical business processes to simple notifications, you can use flows to automate your business activities.
In this blog post, we will discuss how to schedule flows. This facility is useful when you want to automate processes that you wish to run at regular intervals or at a certain time slot. Now, let's learn more about recurring flows and their characteristics below.
Characteristics of recurring flows
Most likely, you process many tasks on a daily, weekly, or monthly basis. Some will be repetitive and very time-consuming. Power Automate helps you set up flows to process those repetitive and boring tasks. Recurring flows will ensure that you schedule flows to run at specific intervals.
These flows are perfect for sending reminders, reports, status updates, and running any process you wish to run on a schedule.
How to create a recurring flow
Login to your Microsoft 365 account
Click the app launcher icon on the top-left corner and choose Power Automate

You will be taken to the Microsoft Power Automate Homepage
Click Create and choose Scheduled cloud flow from the page that opens

You can also choose this option by clicking My flows from the sidebar and choosing the Scheduled cloud flow option from the +New flow drop-down menu

From the Build a scheduled cloud flow window, configure the Run this flow

Enter the start date and how often you wish to run this flow, then click Create
Click the Recurrence trigger and configure elements like Interval and Frequency

You can further configure the recurrence trigger by following the steps below:
How to configure advanced options
Follow the same steps as above and click the Recurrence trigger
Click Show advanced options

Choose the desired Time zone and Start time
If you choose Day in the Frequency drop-down, you will need to set the hours and minutes that you wish to run the flow
If you choose Week, then you will have to opt for the day or days that you wish to run the flow
Ensure that you have entered the start time in the right format (YYYY-MM-DDTHH:MM:SSZ)
Choose and add the desired actions you wish to perform as part of this flow and click Save
How to make the most of a recurring flow
The best thing about the scheduled flows is how you can run them at exact times on specific dates. Simply set the time and frequency that you want it to run on.
One scenario where we previously used the scheduled cloud flows was when we sent reminders to our new employees about the primary tasks they needed to perform and the meetings they needed to prepare for. Additionally, our project management team used the recurring flows to send monthly reports.
Another highlight of these flows is how they can be associated with multiple tasks in a single flow. All you need is to add the actions you wish to perform into these flows.
As there are numerous templates and actions available in Microsoft Power Automate, you will find it remarkably easy to configure a flow to automate any of your business processes or tasks. Our blog, 5 Power Automate Templates to Stay Informed While Working Remotely will give you a better understanding of this concept.
If you are using Microsoft Teams to organize, coordinate, and run your daily tasks, there are ways in which Power Automate can help too. Check out our blog, 5 Ways to Boost Collaboration in Microsoft Teams Using Power Automate to learn more about it.
Let us know about your experience with Power Automate in the comments below. Have a great day!
Book a
Live demo
Schedule a live demo of Dock 365's Contract Management Software now.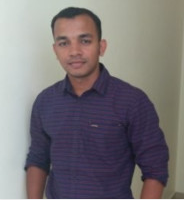 Alex Joseph is a Digital Marketing Strategist with explicit knowledge in Content Marketing and Microsoft Technologies. A writer by day, Alex is a night owl and a DIYer. Alex's theory is to make businesses achieve success with modern solutions and smart exploitation of resources.