You've probably already heard the term "content marketing" in the past. While business blogs have spent the last several years turning that phrase into a buzzword, that doesn't change the fact that content marketing can be an incredibly effective marketing tool.
Content-
The digital landscape has evolved immensely over the last decade, so it makes sense that marketing has too. Content marketing is a much different approach to marketing than traditional methods. It focuses on attracting consumers' attention with information that interests them as opposed to interrupting other content to grab attention.
Consumers who are brought in through content marketing are more likely to remember your brand, share it with others, and make conversions. With how effective it is, companies can't afford to not use it.
So, if you're interested in implementing content marketing at your organization, keep reading to learn everything your need to know to in order to get started.
What is Content Marketing
Content marketing is the creation, publication, distribution, and sharing of content designed to attract your target audience. Specifically, you're providing useful and relevant information that consumers are looking for in exchange for being able to expose them to your brand. Think of it as a transaction. You're providing something that your audience is looking for in exchange for them being exposed to your product or service. This is much less intrusive than traditional marketing methods that involve interrupting your audience at different points in their lives (think TV commercials and banner ads) to shove your product/service in their face.
Consumers who are drawn to your website through content marketing are going to spend more time on your website. A recent study found that users who come for content spend more time on page and have an increased chance to engage with your website in meaningful ways (signing up for an email subscription, filling out a "Contact Us" forms, making purchases etc). Providing consumers content that they're looking for will make them far more likely to interact and engage with any conversions you have on site.
One of the foremost examples of content marketing is blogging.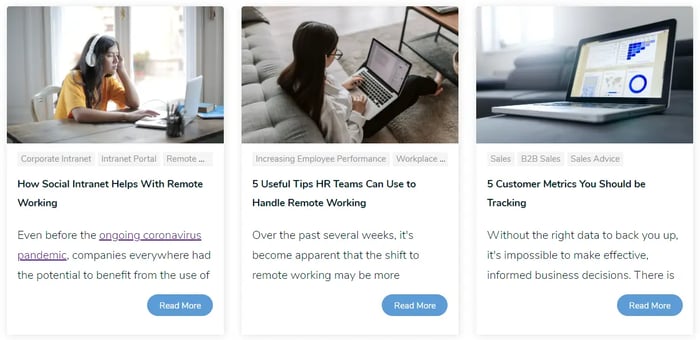 Blogs are a simple, yet powerful way to bring people to your website. When combined with other forms of content marketing, you have the potential to massively increase traffic to your company's website. We'll touch on that more later in this blog.
Why You Need Content Marketing
The short answer is that you really can't afford not to use content marketing. The Content Marketing Institute found that while content marketing costs 62% less than traditional methods, it has the potential to generate three times as many leads. Not only that, but studies have shown that companies that use content marketing have conversion rates that are nearly six times higher than their competitors.
If you're not already using content marketing, then you risk your company getting left in the dust. Nearly 93% of B2B marketers use content marketing. While that isn't 93% of companies, more and more businesses are adopting content marketing strategies by the day. Traditional marketing methods are fine, but they pale in comparison to the results that you can find through using content marketing.
Types of Content Marketing
When people say "content marketing" they are actually referring to a collection of strategies used across different platforms. It's important to modify your strategy to match the strengths of the platform so you can get the most out of it. Today, we'll be focusing on four of the most common and essential content marketing types. While there are more than these four, it's important to start with the basics.
1. Social Media Content
Social media is one of the most visible and cost-effective forms of content marketing. The reason for this is that there is no cost to implementing a social media content marketing strategy as all of the major platforms allow you to create an account for free.
While many beginners might think that they need to be active on every platform, the truth is, it's better to focus on one or two that benefit you the most. A good rule of thumb is that B2B companies do better on Linkedin and Twitter while B2C companies perform better on Facebook and Instagram. While this may not be the case for your company, it's important to quickly find out which platforms are most effective.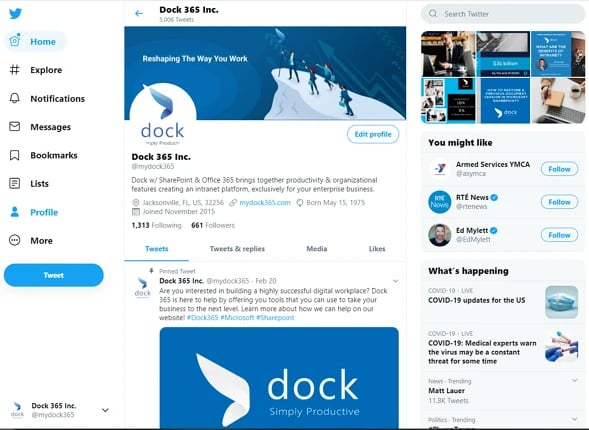 One issue with social media content marketing is that its focus is different than any other form of content marketing. Rather than the content being centered within your business, content posted on social media is centered within the platform itself. People may be consuming the content, but they're not being exposed to your branding, they're being exposed to the platform's. That's why it's important to generate social media content focused on driving people back to your website.
Creating content in that manner means that the image you put forward on social media needs to be consistent with your website and company culture. A 2019 study found that 90% of consumers say that authenticity is important when deciding which brands to like and support. If your social media content is not reflective of your organization, then you'll just be wasting time and effort.
Finally, while there is no initial cost for social media, each platform does offer businesses the opportunity to pay to reach wider audiences. Depending on what you're trying to do, this may be an option to consider. However, note that you need to do a fair amount of research and planning so you do not waste money.
2. Blog Content
Easily one of the most used types of content marketing, blogging is an incredibly easy way to draw people to your website. According to Optinmonster, businesses that blog experience twice as much email traffic as businesses that don't. Further, marketers who prioritize blogging are 13 times more likely to have a positive return on investment on their efforts.
Blogs are a relatively inexpensive way to generate content that will direct people back to your company's website. In fact, we'd say blog content is probably the most direct form of content marketing. Every business can benefit from creating a blog. Your blogging doesn't need to be extremely intensive. Creating one to two blogs a week can have massive results for your company.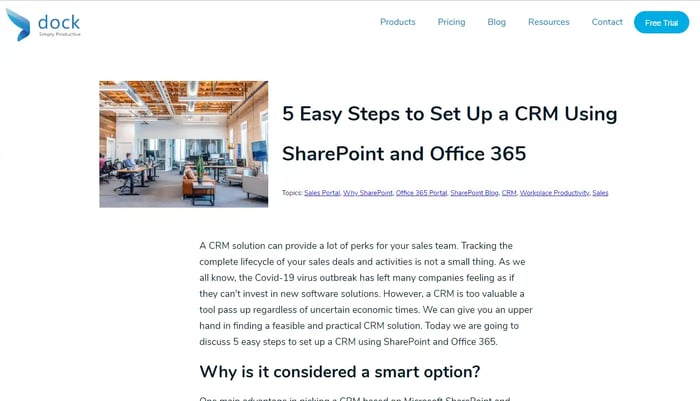 However, don't just throw blogs out into the ether. You need to be thinking about what your audience is looking for. You can generate 100 amazing blogs about how good your product is, but if no one is looking for your product you won't generate traffic. Instead, think like your intended audience and come up with topics that they would want that are also related to your product.
Something to note is that blog content and social media go hand in hand. Creating blog content on your website and then sharing it on social media is a great strategy. Blog content creates a great destination for your social media content to send consumers to as opposed to having them read it on the platform.
3. Video Content
Recent Hubspot research found that 54% of consumers would prefer to see video content from a brand or business they support. Video has quickly grown to be one of the most effective forms of content marketing. A 2018 study found that 88% of marketers are satisfied with the ROI on their video content marketing efforts.
There are a wide range of video types that your company can make use of. These include product videos, testimonials, FAQs, recorded webinars, educational videos, and case study videos. Each one of these serve a specific purpose that can be used to attract a larger audience. If you plan to start creating video content, make sure to think about what content best suits your business and your audience.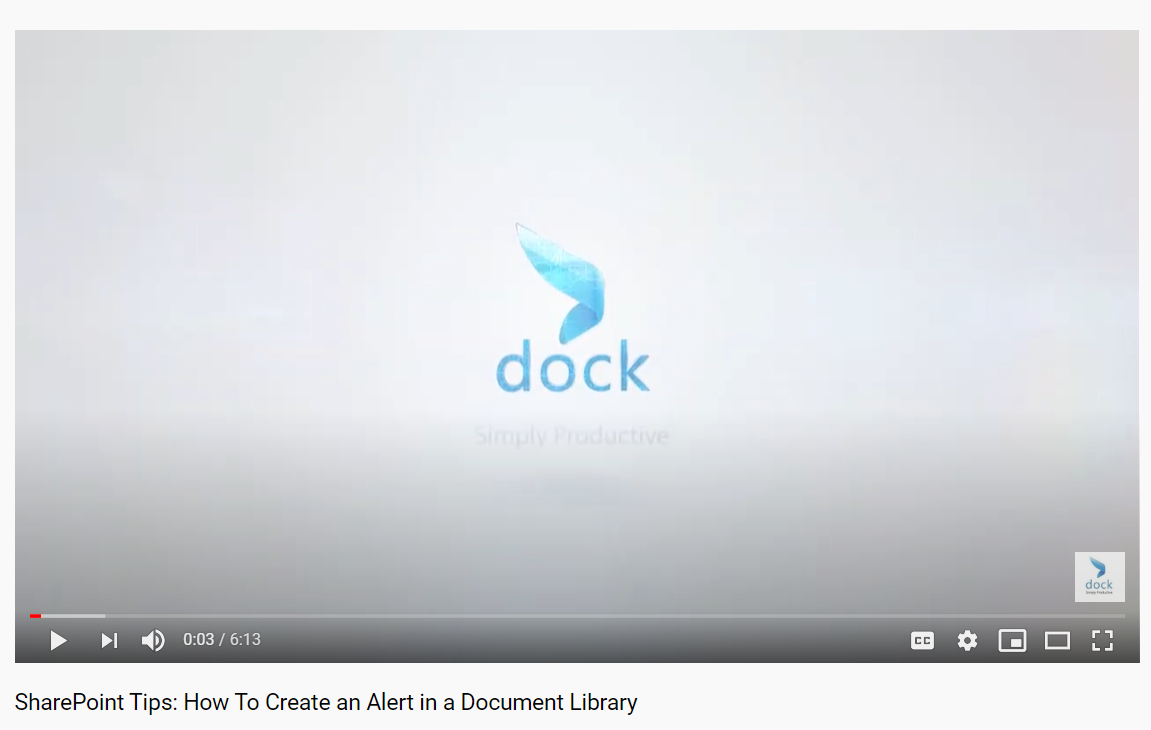 Whatever kinds video content you create, you need to make sure that you're creating them with a specific goal in mind. Additionally, you need to tailor the content to whatever platform you're hosting it on. Videos that you use to bolster your social media presence will look a lot different than videos you use to accompany a blog.
Some companies may feel that they don't have the capability to begin generating video content. However, the last several years have seen an increase in the number of great tools and resources that make video editing easy and affordable. These tools include Biteable, Animoto, Masher, and more. Each of these are simple to use and don't require much of an investment to get started.
4. Infographic Content
Infographics are a quick, visually stimulating way to convey information and data to consumers. They're great for breaking down a more complicated topic and explaining it in a way that makes it easy to understand. Currently, 65% of consumer brands use infographics as part of their content marketing efforts. Creating infographics has proven to be a successful marketing strategy. According to a recent study, infographics can help boost traffic to your site by up to 12%.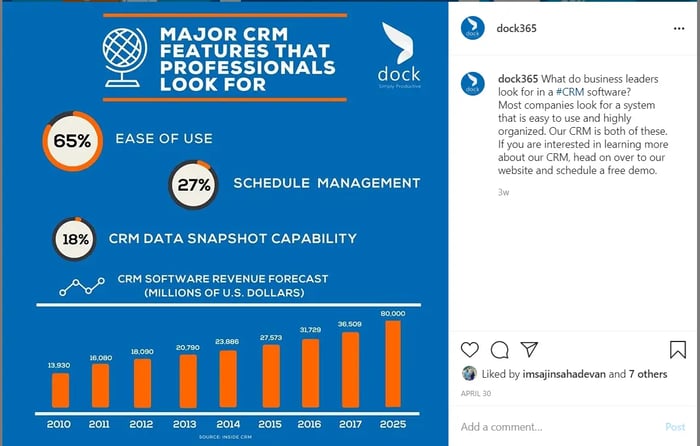 When creating infographics, there are a few "soft" guidelines for you to consider. First of all, make sure the content is sized properly for the platform you're hosting it on. Second, keep your images in line with your branding - otherwise what you're creating will look out of place. Third, keep all of your infographics consistent with one another as you want them to be easily recognizable as yours. Finally, try to use some hard fact or statistic that will help make your infographic more memorable.
Creating infographics isn't that difficult. You don't need a dedicated graphic design team to make them for you. There are plenty of great free and paid tools that you can use to create custom branded content with little to no experience. One that we personally recommend is Canva as it offers a ton of great tools even with its free version. For more experienced designers, we recommend using Adobe Illustrator as it is the gold standard for graphic design creation. Note that illustrator is a paid service.
Coming Up With a Content Marketing Strategy
Now that you understand the basics, it's time for you to learn how to create a killer content marketing strategy. Having a strategy is important as it will allow you to accurately measure your results in relation to your goals and efforts. Note that having a written content marketing strategy is great because it will set you apart from the 61% of content marketers who do not have a documented content strategy.
So, let's take a look at what you need to do to build an effective content marketing strategy.
1. Establish Your Goals
The first thing you need to determine is what your goals are. Are you looking for more website traffic, increased engagement, more sales, etc? When deciding on your goals, you need to make sure that they are achievable and that they align with your organization's goals. Make sure they are concrete and realistic. When setting goals, we recommend creating SMART goals.
S - Specific
Your goals should be clear and focused. Ask yourself questions such as "What do I want to accomplish," "Why is this goal important," and "What resources will I need?" Several goals that you could think about include increasing audience engagement, traffic to your website, and your number of conversions.
M - Measurable
You need goals that you can track so that you can measure your progress and your efforts. Each goal should have a metric that you can use to judge how well your strategy is doing. For example, if you are looking to increase engagement, you should say that your goal is to increase engagement by 15%.
A - Achievable
Your goals need to be realistic. If you don't have the resources or capabilities to achieve your goals, you're just wasting time. When creating your goals, ask yourselves what you'd need to do to achieve your goal and are you capable of doing that given your capabilities. If the answer to either of those questions is "no," then you need to set a more realistic goal.
R - Relevant
Your goals need to be contribute to your organization's overall success. Ask yourself if your goals align with your broader values and long-term goals. If they don't, then you need to rethink that goal and consider focusing your attention elsewhere.
T - Time-Based
Each of your goals needs to have a specific time frame. This gives you a deadline to work toward and can help you establish your working priorities. We recommend sticking to 3-6 month periods for the best results.
2. Determine KPIs
After you've created your SMART goals, it's time to figure out what KPIs you should be tracking. KPIs, or Key Performance Indicators, are quantifiable metrics that track your progress. There are plenty of KPIs for you to track, but make sure that you are tracking the right ones. This should be easy for you if you've done a thorough enough job creating your smart goals. However, if you're stuck and unsure of what to track, here are some basic KPIs to start with.
Website traffic
Views
Engagement
Conversions
Sales
3. Research Audience
After you've determined your goals and KPIs, it's time to research your target audience. Think about who they are and what kind of content they'd be interested in. Content for the sake of content isn't going to get you anything. When looking at what content to create for your audience, be sure you can answer the following questions.
What are they looking for?
What questions do they want answered?
What are common problems my audience runs into?
What platforms are my audience active on?
How does my product/service fulfill their needs?
What advice can I offer to help them succeed?
4. Identify Content Types Topics
Once you've done that, it's time to identify what kinds of content you will be creating. You need to take a look at your capabilities and your audience to see what you need to make and where you need to publish it. It's alright if your business is unable to do everything. Just make sure that what you are doing is well-crafted and created strategically.
5. Create a Content Calendar
As part of your content marketing strategy, it's important that your company creates a content calendar to work from. This creates a space for you to plan in advance and keep all of your content marketing efforts organized. Make sure that it's easy to use and accessible by everyone on your marketing team.
6. Create Content
Once you've planned out everything, it's time for you to finally create and distribute your content. This is the most self-explanatory part of the process. Note that you need to make sure that everything you're creating falls in line with your plan or all of the planning you've done will have been wasted.
7. Measure Results
After you've been producing content for awhile, it's time to measure your results. Take a look at your metrics and compare them with your goals. Make sure your results are concurrent with your SMART goals and KPIs. If you find that you're not succeeding like you thought you would, you should take the time to readjust your goals and your strategy to see if that may be able to help out.
Get Started With Content Marketing Today
Content marketing can be an incredibly powerful tool for your company to expand your audience and drive conversions. However, in order to make it work you need to create a strategy that matches your capabilities and goals. Make use of our guide to get started helping your business build a powerful content marketing strategy today.
Book a
Live demo
Schedule a live demo of Dock 365's Contract Management Software now.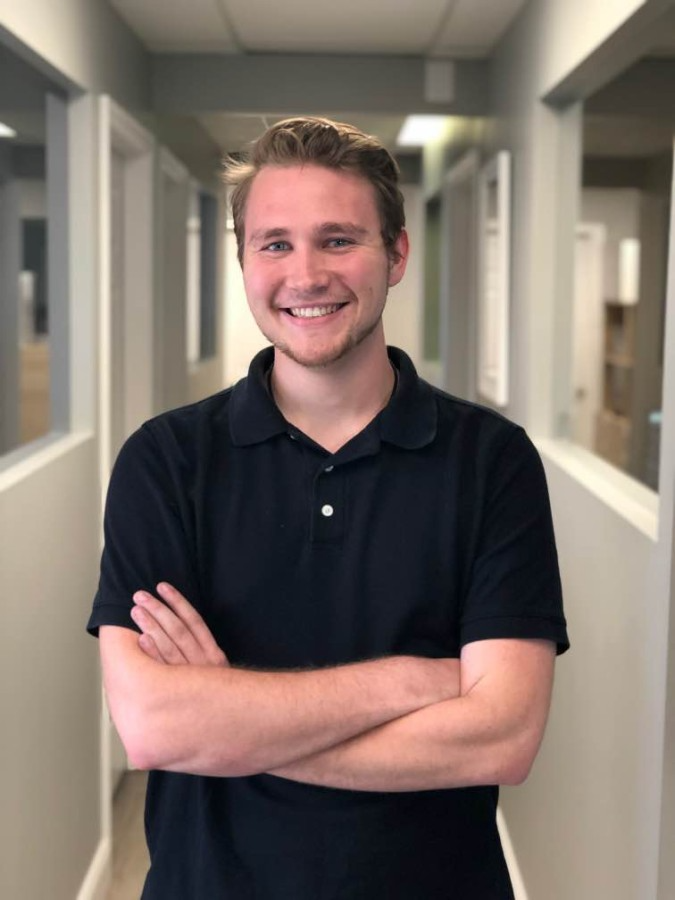 Quentin Russell is a Content Specialist with knowledge of Content Marketing and Social Media Marketing.