Keeping your employees productive is the most important way to keep costs low and stick to deadlines. Instead of just verbally encouraging productivity, with SharePoint intranet, you can hand your employees tools that will make productivity easier.
Dock is SharePoint intranet that empowers employee productivity by giving them the tools they need to do their work easier and quicker. Dock's easy-to-use interface means your team won't have to waste time looking for things and Dock's customizable features mean that there won't be unnecessary information crowding your intranet.
Work(flow) Smarter
Workflows are an integral part of SharePoint, but with little or no SharePoint experience, they can be confusing. A workflow is a series of an automated actions triggered when your employee submits a form. In your intranet, a workflow could be requesting paid time off approval. Your employee fills in an electronic form and clicks submit. That form automatically gets sent to whomever needs to approve it, for example their supervisor. The supervisor can then either approve or deny the request. If approved the form, along with the supervisor's answer, get sent along to whomever else need to react to complete the action, for example, payroll. If the request is denied, the supervisor can type in a reason and the workflow will automatically send the decline notice to the original employee.
Workflows take a lot of stress out of the process. Because everything is automated, workflows take out the reminders and checkups. When you start onboarding with Dock, we'll get to know your business and your every-day practices and help you figure out which workflows will make your business run smoother. Travel requests? Document approvals? We'll figure out which workflows you need and custom-built them in your SharePoint intranet so that your team is running smoothly from day one.
Project Organization
Keeping things organized is paramount to productivity. No one is as productive as they can be if they're spending all their time looking for the most updated document or trying to figure out the next step in a project. Your SharePoint intranet has the power to solve this issue.
Dock's project portal creates a separate hub for each project. Each hub contains a calendar, a place to store and collaborate on documents, a message board, assignable tasks and specialized information regarding each project. This makes it virtually impossible for your employees to mix up projects or lose track of their place within the project. Empower your employees to collaborate more efficiently by giving them a special area just for collaborating.
Training
The immediate days after you deploy your intranet are make-or-break for productivity. If you and your team are underprepared, implementation can turn into a stressful and difficult time. By training and preparing your employees, you assure that your team will be ready to jump on board from their first day.
Training resources should be one of your first considerations when selecting your intranet provider. Choosing a company that won't help with training means you have to take your time to teach yourself how to use the program then train all of your employees using your half-baked knowledge.
Dock's training program is different. We'll personally train you and your team on your new SharePoint intranet. We'll continue to provide training throughout your subscription to Dock. With new features from Dock, new employees to your team, or just when you need a refresher, Dock will be ready to partner with you to make sure every one of your team members are able to use SharePoint to be productive.
Read more: Choosing a SharePoint Intranet to Transform Your Team Productivity. Want to see Dock in action? Our team of SharePoint experts can't wait to show you what Dock can do. Schedule a demo today to learn more about Dock's productivity features.
Book a
Live demo
Schedule a live demo of Dock 365's Contract Management Software now.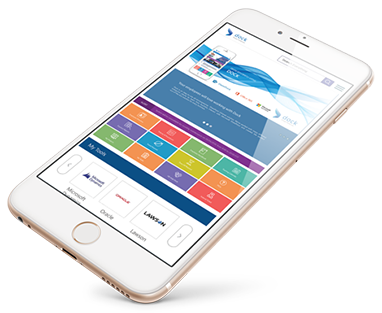 Our Insights. Learn with our Latest Blogs about SharePoint.