Time is Money
It's one of the most annoying, overused mantras in the history of mantras, but we can't help but repeat it. Why? Because it's true. A disorganized team can cause a significant revenue loss by holding up production or payment processes or wasting time doing things in a sloppy order.
Sound familiar? The truth is, a little bit of disorganization happens in every team, in every industry. With over 15 years of experience creating intranets for businesses like yours, we know what it takes to improve productivity.
We gathered our three favorite tips together to help your team get on the path to success.
The easiest motivator for better work is a better outlook. Doing something simple for your team like bringing donuts and bagels every once and a while helps boost morale among your team members. It's easier to get things done when you're happy with your work and your environment. Working on your company culture, keeping your office bright and clean and maintaining an upbeat environment are guaranteed to keep office morale high.
2. Get Input from Your Teams
It's too easy for upper management to brainstorm and decide what they want to do for the employees without ever getting feedback. This seems like a no-brainer, but sometimes it's best to just ask your employee what they need to be more productive. Maybe your accounting department could really use a few more filing cabinets or marketing needs a creative meeting space. It's time to stop trying to think for your employees and then wonder why your tactics aren't working. Ask them what they need and watch your productivity numbers jump.
3. Stop Wasting Time with Emails
It's time to stop wasting time with countless, untrackable emails. Get your employees up and running on the most affordable, beautiful SharePoint intranet. With Dock, you never have to pass around the same file through 15 team-members and 100 emails ever again. Keep all your documents and communicationsstreamlined with customized SharePoint intranet from Dock.
Read more: Choosing a SharePoint Intranet to Transform Your Team Productivity. Want to learn more? Request a demo with one of our SharePoint experts today.
Book a
Live demo
Schedule a live demo of Dock 365's Contract Management Software now.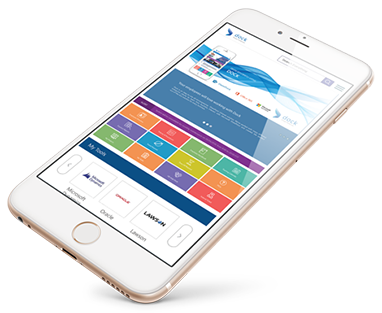 Our Insights. Learn with our Latest Blogs about SharePoint.