Intranet systems are productivity tools that help a business run more smoothly. You'll notice intranet sounds a lot like internet, because they are very similar tools. However, where the internet connects many different organizations and information systems openly; an intranet is internal, connecting one business or organization privately.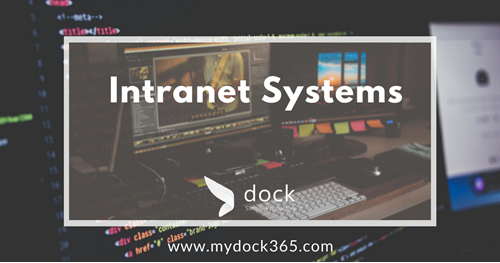 Imagine having the entire world wide web to yourself and your team, privately: email is internal, Google returns only those results which are relevant to your team, all the websites have your company's branding and have information related to your team. That is the magic of an intranet system: with your intranet system, your team can be connected in a web that belongs to only your company.
How does an intranet system work?
Intranet systems work by creating a site that only your team members can log into. These can exist on your company's private servers or on a cloud server like Microsoft's Cloud. Ideally, your intranet will contain all the documents and information that keep your business running, as well as include some processes to automate regular business practices and communication and collaboration platforms for your team members.
What are SharePoint intranet systems?
SharePoint intranet systems are intranets that are built on top of Microsoft SharePoint, so they harness the power and tools that are inherent to SharePoint. This means with your intranet you get SharePoint document management, Microsoft's superior security and integration with the Office 365 tools you know and love like Word, Excel, Outlook and OneNote.
Depending on the intranet provider you choose, your intranet may only include these tools or it may bring together those tools with custom-built features that elevate your intranet to the next level. Some SharePoint intranet system providers offer out-of-the-box solutions. This means your intranet is mostly pre-made, deployed on your SharePoint environment nearly instantly. Some SharePoint intranets are entirely customized.
Dock is a total combination of customized and out-of-the-box SharePoint intranet systems. With Dock, you get the fast-paced implementation and low-cost qualities of an out-of-the-box intranet along with surprisingly high amount of customization for tools, look and feel and accessibility.
How to choose your best intranet?
There are a lot of intranet system options out there: customized, out-of-the-box, SharePoint-based, independently sourced and many other variations. Choosing your intranet system can seem difficult, however in many situations it's actually very simple.
If your team already utilizes Microsoft Office or Office 365 technologies, a SharePoint-based intranet system is right choice for you. Choosing an intranet that utilized SharePoint and Office's other stellar business tools help you maximize your investment by elevating those applications to the next level.
Choosing between custom SharePoint intranet or out-of-the-box depends heavily on your business's needs. With over 16 years working with SharePoint and companies in every industry, at Dock (and our parent company Global Infonet) we've learned the general needs of most businesses seeking an intranet system. This experience has uniquely qualified Dock to create an out-of-the-box intranet that suits businesses of every size and in every industry. We've got standard features you need and customizable features we expect and understand every team will need uniquely customized.
Choosing Dock is the choice to not sacrifice your needs for a customized intranet system experience and your budget and timeline constraints. Out-of-the-box intranet can be cheap but unhelpful and confusing; fully-customized intranet could be great for your team, but it's also 10-20x the cost and may take over a year to implement.
Book a
Live demo
Schedule a live demo of Dock 365's Contract Management Software now.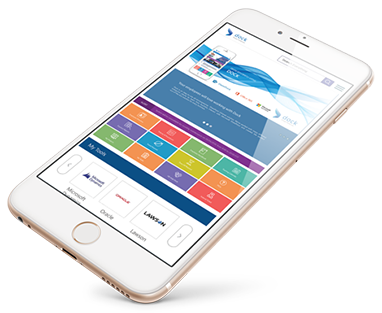 Our Insights. Learn with our Latest Blogs about SharePoint.