Creating, adding, and publishing Modern Pages to your SharePoint Site is one brilliant way to share ideas and data with your team. You can share information using all kinds of files such as images, documents, videos, and many more. Moreover, the pages created will look cool in all devices. We are starting a blog series "All That You Should Know About Modern Pages on Your SharePoint Site" to give you all information regarding modern pages on your SharePoint Site. This is the first edition of this series. Subscribe to our SharePoint Blogs to get notified when we publish the next editions of this series.
Basic Requirements
There are basically three stages in creating a modern page in SharePoint. First, you need to create a page, and then you can add or edit web parts based on your needs. In the third stage you can publish the page so that users can visit the page and access data. Site owners and SharePoint Administrators are the ones who have permission to create a modern page.
How to Add a Modern Page to SharePoint
Enter the SharePoint Site to which you wish to add a page.
From the Home Page of the site, click on '+ New' and choose 'Page'.
To create a similar page as an existing one or to create a page with the same web parts of an existing page, you can go to the page and click on '+ New' and click on 'Start from a blank page'/'Copy of this page' option.
Pick a page template to get started.
Enter a page name in the title area and click on the plus icon just below the title area to add web parts. Add appropriate web parts from the available list.
You can also add columns and sections to a page as needed.
Click on 'Save as draft' to stop editing and save changes to the page.
You can click on 'Publish' option to complete the process and make the page available to all.
How to Edit the Page
Follow the steps below to make changes to a page you have already published.
Click on 'Edit' option from the top portion of the page.
As soon as you click edit, the page will be checked out for you to make necessary changes, and until you publish the page back, the page will be locked.
You can make the necessary changes to the page layout and web parts as required.
You can select the 'Undo' option from the top to undo or redo any changes you have made while editing.
After making necessary changes, click on 'Save as draft' and select 'Republish'.
How to Send the Page through Email
In some cases, you might need to share your page with other users. SharePoint pages are great ways to share information and data with people. You can send your SharePoint Modern Page through email to users. Here is how you can do it:
Go to the SharePoint Modern Page which you wish to send to a user or a group of users.
Click on 'Send by email' from the top of the page.
In the 'To:' box, enter the name of all the users you wish to share the page with.
Click 'Send' when you are done.
The email will automatically include a link to the page, thumbnail, and a description.
You can also include an optional message if you prefer.
How to Delete a Page
Deleting irrelevant and unnecessary pages is equally important as creating resourceful and content-rich pages. Only SharePoint Site Owners and SharePoint Administrators will have the right to delete SharePoint Modern Pages from sites. Following are the steps to delete a Modern Page in SharePoint:
Enter the SharePoint Site where the page belongs.
Click on 'Pages' option from the left side navigation.
You can also choose Site contents > Settings alternatively to access the Pages option.
Choose the page from the list and click on the ellipses placed next to the page.
Choose Delete from the options that show up.
Today we discussed the most basic actions you might need to perform as part of managing your SharePoint Site better. In the next edition, we will explain how to restore a deleted page and more techniques to manage SharePoint Modern Pages. Stay tuned!
Book a
Live demo
Schedule a live demo of Dock 365's Contract Management Software now.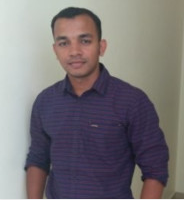 Alex Joseph is a Digital Marketing Strategist with explicit knowledge in Content Marketing and Microsoft Technologies. A writer by day, Alex is a night owl and a DIYer. Alex's theory is to make businesses achieve success with modern solutions and smart exploitation of resources.