SharePoint is here for a long time now. Businesses have embraced this platform to collaborate and manage documents greatly. When compared to the Classic SharePoint, Modern SharePoint is more user-friendly and packed with a lot of simple but useful features and changes. Today we will give you a brief idea about some of the best features in Modern SharePoint Document Library.
Copy and Move
Have you tried copying or moving files in Classic SharePoint? The options and procedures for the copy and move actions were frustrating earlier. In Modern SharePoint, these options are made simpler and easy. All you need to worry is about the permissions.
Resize Columns
The user experience is greatly depended on the way end user can view and read data. Resizing columns for better visibility of long titles or descriptions is an inevitable action. In the new Modern Experience, you can get it done with a simple double click.
Download Multiple Documents
Many of the actions required a third-party app in the Classic SharePoint, but with the Modern SharePoint Experience, everything can be done easily and quickly. You can now download a set of files together by selecting them and get it downloaded in a zip file.
New Action Bar
Modern SharePoint Document Library is also Featuring a new action bar instead of the ribbon. The new action bar eliminates confusion and reduces the learning curve. When you select a document, the options will be shown according to the actions of the user.
Pinning Documents
Pinning documents feature is very helpful for collaboration and project management processes. The feature allows you to highlight a document for a short period. You can unpin the document when you prefer. You can pin up to 3 documents at a time.
There are more features in the list, and you will get to know about them in the next part. SharePoint Document library can be customized into a unique document management system, that will help you in managing the organ organizational documents seamlessly.
Book a
Live demo
Schedule a live demo of Dock 365's Contract Management Software now.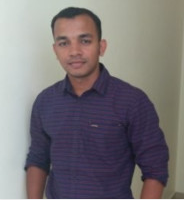 Alex Joseph is a Digital Marketing Strategist with explicit knowledge in Content Marketing and Microsoft Technologies. A writer by day, Alex is a night owl and a DIYer. Alex's theory is to make businesses achieve success with modern solutions and smart exploitation of resources.