Managing documents is very easy with Microsoft 365. Within your Microsoft 365 platform, you can keep your documents stored in a centralized repository and for easy access. SharePoint document libraries are a very popular business solution that fulfill common document storage requirements. Along with providing organizations a method for organized document storage and management, SharePoint document libraries additionally offer remote access, exceptional security, document co-authoring, version history tracking, and more. The version history feature allows users to restore files to their previous versions. In this blog post, we'll discuss about how to restore a file to its previous version in SharePoint.
How do I restore a file to its previous version in SharePoint?
Version history is the name of the SharePoint feature that makes this possible. The SharePoint version history option is automatically enabled. If it is turned off by your organization, you can reconfigure its settings in the Library settings page. When this feature is turned on, every time a user makes an edit, it will be saved as a new version in the background.
How To Enable the Version History Feature
The most important thing is to ensure that the version history feature is turned on. Next, require all users to check-out the file before editing. This is not mandatory, but it can help avoid conflicts if multiple users access a given file simultaneously.
Ensure that whoever edits a document leaves a detailed description about the changes made so that others can understand the new version well. When you are trying to pick a version later to restore the document, these comments will be helpful to understand what's in the document.
Tutorial: How To Restore a File to A Previous Version
Before getting started, lets ensure the version history feature is enabled for this library.
Go to the desired document library and click the Settings icon at the top

Choose Library settings and click Versioning settings under General settings


Configure the Document version history settings in the desired manner
Now that you have configured version history, let's see how to restore the previous version of a document in SharePoint:
We are going to restore the document "Board Meeting – New Features" to an older version
Select the file, click the three vertical dots, and choose Version history

A window with all available versions of the file and their descriptions will appear

Click on the desired date and select Restore

The document will be now restored to the selected version
What happens I restore a document to its previous version?
When you revert to a previous version of a SharePoint document, it copies the version you chose and makes it the latest version. If you are not sure about which version to choose or what's inside the previous versions, you can choose the View option first. You can also use the Delete option to remove any of the previous versions.
Try these options, and mark your queries below in the comments section. Have a good day!
Book a
Live demo
Schedule a live demo of Dock 365's Contract Management Software now.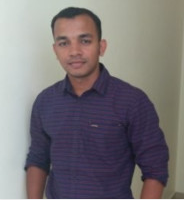 Alex Joseph is a Digital Marketing Strategist with explicit knowledge in Content Marketing and Microsoft Technologies. A writer by day, Alex is a night owl and a DIYer. Alex's theory is to make businesses achieve success with modern solutions and smart exploitation of resources.