SharePoint offers dynamic communication sites that allow businesses to reach an internal audience. They look great on desktops, tablets and as a mobile app, on both PC and Mac. Office 365 customers are able to take advantage of the many capabilities of SharePoint communication sites.
Create an Eye Catching Communication Site Fast
Communication sites are excellent for internal cross-company campaigns, reports, status updates, product launches, event planning and more. To aid in getting your message out quickly, communication sites provide configurable templates for the sites and pages within. Just click Create Site from the SharePoint home in Office 365, and you'll find a choice of multiple site designs.
Topic
This design is best for those who have a lot of information to share, like news, events and other content.
Showcase
This design is best used to feature a product, team or event using photos or images.
Blank
If you want to make your design come to life quickly and easily with lots of options, this may be the right template for you.
Telling your company's story is now a breeze. After your site has been created, just drag-and-drop elements to reorganize the page and watch your cases and scenarios come to life. News and pages provide multi-column layouts to represent your message in a significant, intuitive fashion.
Engaging and interactive ways to share plans and updates
Create and share recurring updates beyond mail with communication sites. You can create a page on a communication site that features embedded documents and video. It also has real-time data from across Office 365, including documents from SharePoint, Power BI reports, Microsoft Stream videos and Yammer discussions, leaving you with a rich and dynamic communication site that people can refer to easily. Even as the membership of your team changes, new members can easily get up to speed.
Mobile Management via SharePoint Apps
Access, engage with and create content for communication sites from any device with ease. Make full sites, pages, news, navigation, search and more natively viewable, functional and engaging. Simply read a page, create a news article, or engage in a Yammer conversation, all within the site provided by the SharePoint mobile app. SharePoint mobile apps are downloadable for iOS and Android.
Communications sites have additional capabilities to further refine and enhance your message. You can start with making your home page look great using full-width layouts. The Hero and Image web tools can be placed in the page to the left or right, providing you ways to emphasize your most pertinent information.
Another way to make your page more attractive is to enhance the title region with a custom header image. Visual representation is essential for successful communication pages. Represent your home page, news and subpages with compelling header graphic and title. You decide the proportions and other elements of the image, so it is as intended, across computer, tablet and mobile devices.
Discuss and Engage
Get the conversation started and keep it going to ensure retention and engagement. Each article and page on the site allows for its own set of comments. The Yammer web tool can be used for broad discussion scenarios as well as targeted responses to engage viewers and deliver your message and content on the page.
You can now share news via visually pleasing email. News shared via email from a communication site is not your run of the mill black and white text with blue link. It's visual with informative previews that add context to the email and the news article itself. Email recipients will see thumbnails, title, description and an optional message from the sender.
Through the lifecycle of your projects, launches and internal campaigns SharePoint Intranet can help you move seamlessly from concept to final product. SharePoint user interfaces lets you clearly communicate your message throughout your company.
Book a
Live demo
Schedule a live demo of Dock 365's Contract Management Software now.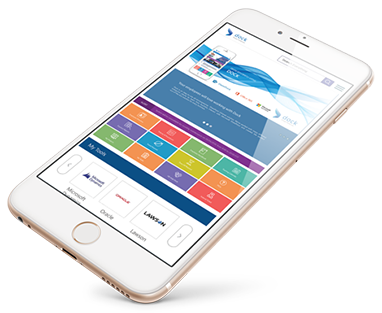 Our Insights. Learn with our Latest Blogs about SharePoint.