SharePoint is exceptional in document management system. The platform not only delivers a friendly and fantastic user experience, but it also enhances the efficiency of the way people manage and access content. Microsoft has always provided promising updates to keep SharePoint top as the best platform for content management system. We would like to enlighten you about a few new capabilities of SharePoint that assure enhanced user experience for content management system.
For both SharePoint and Office 365, document management is one of the strongest points. Dock 365 is an intranet solution powered by SharePoint and Office 365. Can you imagine the number of capabilities and features these two can bring to an intranet portal? Dock 365 can show you that for sure. For now, let's keep learning the new capabilities mentioned above.
Automate Document Check In and Check Out
You were asked to check out documents before editing them before. Did that bother you frequently? Don't worry, using Microsoft Flow you can now automate document check-in and check-out. With the help of check-out file and check-in file actions, the flow authors can easily check out a file, edit it, and check-in the file to the library.
Enhanced File Hover Card
This new capability makes it very easy to find out the activities on a file quickly. Track all activities in a file using activity highlights in the file hover card. The activities that get listed in the file hover card includes comments, edits, @mentions, etc. There will also be a link to reach that activity.
Bulk Approvals
When you have a lot of documents or items approvals pending, it is time-consuming to approve each one separately. With bulk approvals capability, you can just select multiple items and finish the task in a single click.
We hope you liked all the new capabilities of SharePoint. Try them and make your tasks simplified.
Book a
Live demo
Schedule a live demo of Dock 365's Contract Management Software now.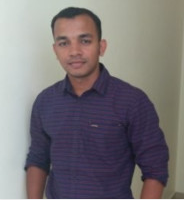 Alex Joseph is a Digital Marketing Strategist with explicit knowledge in Content Marketing and Microsoft Technologies. A writer by day, Alex is a night owl and a DIYer. Alex's theory is to make businesses achieve success with modern solutions and smart exploitation of resources.