Every industry has unique and unexpected business processes, so when a heavy equipment distributor in Alabama came to us wondering if customized SharePoint intranet was the answer to their organizational problems, we were excited to take on the challenge.
On the surface, the heavy equipment distribution industry seems to have a lot on unique intricacies, but when you dig deep into it, this company is like many other organizations we work with. They have a full-force sales team, purchasing administrators, ongoing projects, a marketing team and everything else it takes to make a team work.
Our Alabama heavy equipment distribution company came to us with three main concerns:
Organizing their sales team

Managing ongoing projects

Helping employees manage some of their own HR tasks
Here's how Dock is the perfect SharePoint intranet for them:
Sales Portal
Dock's sales portal is unmatched by other SharePoint intranets. We've essentially built a mini-CRM (customer relationship management tool) directly into Dock. The sales portal has a clear area to keep track of all your leads and opportunities and keep track of all your communication. Using Dock's sales portal empowers your sales team to be more efficient and effective than ever before.
Project Portal
Dock's project portal is built to help every organization keep their projects organized and clear. The heavy equipment distributor wanted an intranet feature that allowed their individual employees to manage projects as a team.
By utilizing the project portal, every project has its relevant documents and notes all saved in one place and accessible by everyone who needs to work on them. The project portal enables your teams to come together virtually and collaborate smoothly. Team members will never have to ask other members to send over the most recent documents or to fill them in on small changes—everything is all together in the project portal.
Employee Self-Service
Employee self-service means that employees can manage many tasks that would normally be time-consuming for HR or their managers. Some tasks employees can handle within Dock include requesting paid time off and requesting travel reimbursement. These tasks are automated so that your employees can make requests quickly in the same space where they handle all their other regular business needs.
A customized SharePoint intranet improves productivity, empowers teamwork and helps business begin to grow. What are you waiting for? At Dock, we know no industry is too niche. Get in touch with one of our SharePoint experts to learn how Dock will elevate your business.
Book a
Live demo
Schedule a live demo of Dock 365's Contract Management Software now.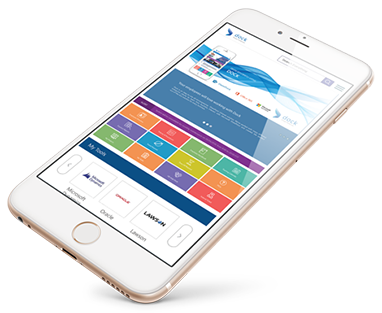 Our Insights. Learn with our Latest Blogs about SharePoint.