You can create an extranet site in SharePoint online and give access to your clients, vendors, and partners to make it easier to collaborate/share information with them. This week's SharePoint tips give you information on how to create an extranet site, invite users, monitor external user activity etc.
How to create an extranet site in SharePoint Online?
The first step in creating an extranet site in SharePoint is to create a site collection.
Go to https://admin.microsoft.com and sign in as Global or SharePoint admin.
Select Admin Centers from the left pane and pick SharePoint.
If New SharePoint Admin Center is what you get, then select Classic SharePoint Admin Center from the left pane.
From the Site Collections Page, Select New and then Private Site Selection.
Give Title and Website address.
Pick the Team Site
Select Administrator and then click Ok.
Steps to Invite users to a SharePoint extranet site
Before inviting users to the extranet site, you must configure the site to allow external access and set a site owner.
Go to the site that you created and select Share.
Enter the email address of users you wish to share the site with.
Pick SHOW OPTIONS.
Ensure the [Edit] option is selected from the Select a permission level
Choose Share.
How to monitor external user activity in an extranet site?
In order to ensure that the activities of your external users are complying with your business policies, you need to monitor their activities.
To see the external user invitations and their status, go to protection.office. Global admins or other admins with access to the Security & Compliance admin center can perform this action.
Select Audit Log Search from Search & Investigation.
Choose Accepted Sharing Invitation from the Activities box and click Search.
To see their activities, Go to Security & Compliance Admin Center, and choose Audit Log Search from the Search & Investigation
Go to Activities box and select Show Results for All Activities and click Search.
Tips to manage users in an extranet site.
It is essential to remove users from the extranet site once you are finished collaborating with them.
Select Settings from the website or team site and choose Site Settings.
Choose People and Groups from the Users and Permissions section, in the Site Settings Page.
From the People and Groups Page, choose the group in which you added the user.
Pick the users by selecting the checkboxes near to the username and click Actions.
Choose Remove Users from the Group and click Ok to confirm.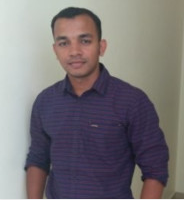 Alex Joseph is a Digital Marketing Strategist with explicit knowledge in Content Marketing and Microsoft Technologies. A writer by day, Alex is a night owl and a DIYer. Alex's theory is to make businesses achieve success with modern solutions and smart exploitation of resources.