Skype for Business Online is considered a major milestone for Microsoft. Millions of people use Skype for Business Online to increase efficiency in daily business communications. However, in July 2019, Microsoft announced the retirement of this excellent communication solution.
The end of Skype for Business has been a popular topic in recent years. Business professionals are waiting for Microsoft Teams to officially replace Skype for Business. While it has been 2 years since the retirement of Skype for Business, a large share of users switched to Microsoft Teams. Microsoft Teams is the next level in this great innovation introduced by the company. Currently, there is half a month left for the official retirement of Skype for Business.
Microsoft provides numerous support facilities and guidelines to help users during their transition from Skype for Business Online to Teams. With proper preparation, you can make smooth transition Microsoft Teams. Now, let's discuss 4 ways to prepare for the Skype for Business retirement process.
1. Utilize Microsoft-Assisted Upgrades on Teams
Microsoft-assisted upgrades provide amazing support for Skype for Business Online or Skype for Business with Hybrid users. The best part of the assisted upgrade process is that it reduces the amount of technical tasks that businesses have to undertake and process through. This means your organization will get more time and resources to focus on awareness, training, and overall organizational preparedness.
The Microsoft-assisted upgrade will be scheduled for businesses that have not yet upgraded to the Teams version. The admins will receive the scheduled upgrade notifications within 90 days of the scheduled date, and they can even decide to self-upgrade. Self-upgrade is ideal if you wish to have total control over the upgrade experience.
2. Gain an Understanding of How Microsoft-Assisted Upgrades Work for Organizations
Assisted upgrades are scheduled to begin in August 2021. To find the exact scheduled date within your Microsoft tenant, view the notifications sent to your admins within the Microsoft 365 Message Center or Teams admin center. If your organization's assisted upgrade date is after July 31st, 2021, you can use Skype for business online until the upgrade is completed.
The Microsoft-assisted upgrade works differently for businesses that only use Skype for Business Online only compared to businesses with Skype for Business Online users in a hybrid environment.
For the Skype for Business Online only version, the assisted-upgrade applies the "TeamsUpgradeOverridePolicy" policy to the tenant. Once this is done, all users will be transitioned to the Teams only mode.
In the case of Skype for Business Online users in a hybrid environment, users who are not already in the Teams only mode will be switched to it. The upgrade will not make any changes to the Skype for Business server users, meaning they will remain as on-premises.
3. Understand the Duration of the Transition
It's necessary to understand how long the transition will take for the assisted upgrade to be implemented. The upgrade itself depends upon various factors and characteristics that impact the length of time the transition will take. Primarily, these factors include the total number of users in your organization and the attributes of the deployment.
Throughout the transition, the end-users will have access to the Skype for Business Online platform. Once these users sign out after the completion of the assisted upgrade, they can start using Teams for messaging, calling, and meetings. When the upgrade is complete, all users are transitioned to the Teams only mode.
4. Migrate Meetings Data and Contacts to Teams
Meetings data and contacts are critical pieces of information to every organization. As part of the assisted upgrade, you can migrate all meetings data and contacts securely to Teams. To avoid data loss, users of Skype for Business Online only deployments are recommended to use the Meeting Migration Service to transfer all meeting data to Teams before the scheduled assisted upgrade.
All contacts from the Skype for Business Online platform will be migrated to the new Teams platform the first time that users log in. Once the upgrade is completed, we recommend taking these steps within 90 days.
What Happens When Skype for Business Online Retires?
All services included in Skype for Business Online will be discontinued after July 31st
Switching users from Teams only mode will not be possible once Skype for Business Online retires
If your organization utilizes a hybrid configuration, you may transition users from Teams to the Skype for Business server

Microsoft Teams will replace Skype for Business indefinitely, and you can continue using Microsoft Teams for optimized communication and collaboration experiences
For more information and guidance regarding the process, take a look at the Microsoft Teams admin documentation and Online upgrade guidance.
Book a
Live demo
Schedule a live demo of Dock 365's Contract Management Software now.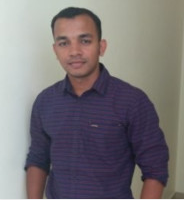 Alex Joseph is a Digital Marketing Strategist with explicit knowledge in Content Marketing and Microsoft Technologies. A writer by day, Alex is a night owl and a DIYer. Alex's theory is to make businesses achieve success with modern solutions and smart exploitation of resources.