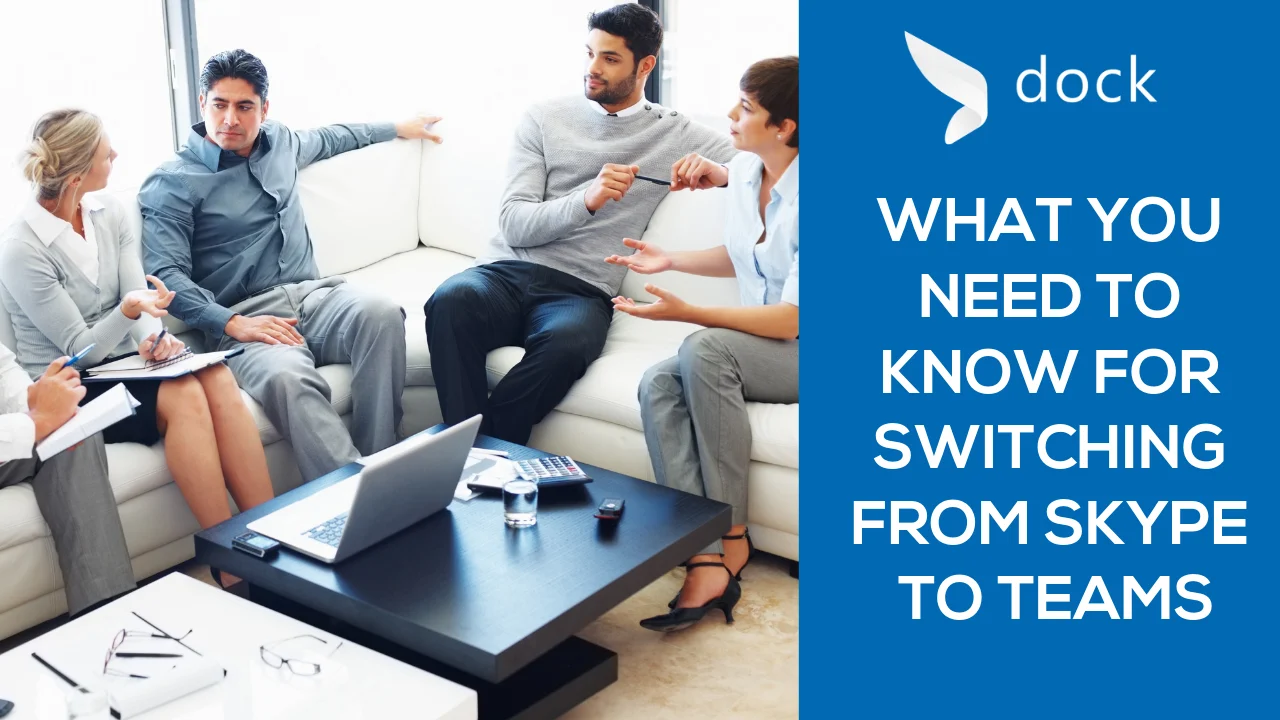 As announced in 2018 Microsoft Teams is slated to replace Skype for business, Microsoft cited the change due to the activity levels in the applications heavily favoring Microsoft teams. If your organization is getting ready to make a move over, but not sure what quite to expect don't worry Dock 365 is here to help shed some light. In this article, we're going to cover several significant areas that will make the transition a smooth one.

Calling Capabilities
Microsoft has rolled out the plan to implement their currently available Phone System (formerly known as Cloud PBX) and calling capabilities to Teams. Also, some features were initially exclusive to Skype for Business Server that is now available in Microsoft Teams. Read Additional Voice Features for the New Year .

Messaging Capabilities
The messaging that will be available for users is going to improve as one of the advantages of using Teams significantly is that users gain access to new communication features. All chat is people-centric in Teams. Users can easily review their entire history of conversation with other users from their client or browser. Searches are more accessible to execute.

Meeting capabilities
There will be no change in the coverage for Audio Conferencing as a result of its availability in Teams. The coverage of 90+ countries and 400+ cities we have today will continue to persist in both products. For the current list, see Country and region availability for Audio Conferencing and Calling Plans.

Management capabilities
Microsoft has launched the Microsoft Teams admin center for IT pros within the Office 365 Admin Center. Like the Skype for Business Admin Console, this new portal will be a single place to administer all new experiences. It is designed to support admin through an enterprise-ready policy model for Teams-only customers, replacing the existing admin interface for Teams. Through this portal, you'll be able to create a custom presence, chat, app, meeting, and voice policies and assign those policies to Teams users.


Device compatibility
If you're concerned about specific device requirements like the Surface, Teams meetings are now available on Surface Hub with Calling and Meetings experience. For more information, see Deploy Microsoft Teams for Surface Hub. In regards to Skype certified phones and other devices that may be another scenario. It will be treated on a case by case basis depending on the devices. For questions related to phone compatibility, read Certified Skype for Business Online Phones and what this means for Teams.
Book a
Live demo
Schedule a live demo of Dock 365's Contract Management Software now.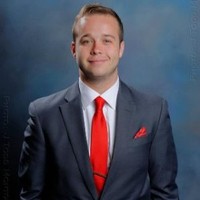 Edwin is a Marketing Content Developer and Strategist, who has 3 years of experience in creating and curating content for Brands form the US in many industries. He is an avid sports fan, movie buff, and trivia aficionado.