One big advantage with Microsoft 365 is that you do not have to pay huge amounts for getting latest updates annually. All latest updates and features for products will be made available as soon as they are released. Furthermore, you can take total control of how you want these new updates to get applied to your organization. There are many scenarios you can choose based on your desire and work culture. Early Release is one option that you can choose, which ensures that your organization will receive updates before everyone else. You can even choose the Standard Release schedule or choose certain teams or individuals in your organization to receive the updates before the rest of the employees. In this blog, we will discuss what are the release options provided by Microsoft and how they work.
Let us go deep into each option.
Microsoft's Release Validation Process
Microsoft wants to assure the utmost quality for all its product updates and feature releases. For that, they are using a four-stage product update rolling out cycle. In the first stage, Microsoft's Feature Team will test the changes and validate them. In the next 2 stages, Microsoft 365 Feature Team and the entire Microsoft Team will get to test and use these new updates. In the 4th stage, a targeted release will take place and after validating and improving quality based on feedback from each stage, the final world-wide release will happen. To make the final release utmost robust, Microsoft validates the updates based on usage metrics and feedback.
Standard and Targeted Release
There are two types of releases provided by Microsoft: Standard and Target Release. The standard release is the default option where you will get the new updates when it is released worldwide. Whereas, targeted release allows you to get new updates before they are broadly released among users around the world. Targeted release allows the power users and IT experts in your organization to experience the new features before everyone and it is also a chance to provide feedback to shape the update appropriately.
Setting Up Targeted Release
You can even choose to make the targeted release available for your entire organization. Targeted release for the entire organization option can be used by any business that wishes to make its employees access the targeted release experience. However, it is recommended to have a test subscription if your organization has more than 300 users and you wish to make use of this choice.
Targeted release for selected users is the option most businesses used to make as they wish to make the most steady and robust updates to reach their team.
Advantages of Targeted Release
Targeted release attracts a lot of organizations and top tier users around the world, as it is considered as a great privilege and unmatched experience. The most impressive advantage with this option is the ability to validate and test the latest updates and features before the rest of your organization get hands to it. You will also get enough time to create and plan documentation and notification process to users before the standard release. This also gives you an upper hand in preparing an internal help desk, which is a good option to have while rolling out a new update to the organization. Compliance and security reviews, feature controls, etc. are other highlights of the targeted release.
How to Configure the Release Options
Microsoft 365 Global Admins can configure the release options and decide how your organization receives new updates and product feature releases. Here are the steps you need to follow:
Go to admin center and choose Settings > Org Setting.
Choose Release Preferences from the Organization profile tab.
If you have chosen the targeted release option, select Standard release to switch, and click Save changes.
You can also choose Targeted release for everyone option to enable targeted release for the entire organization.
Targeted release for selected users option on the other side lets you choose selected users in your organization to experience targeted release of Microsoft updates.
Select users option is ideal if you have a lesser number of users to add, whereas Upload users option is best for an organization with a long list of users to enable targeted release.
Click on Save changes when you are done.
We hope you got enough details about the release options provided by Microsoft and how they work. Let us know if you like to know more about anything related to the Microsoft release options.
Have a good day.
Book a
Live demo
Schedule a live demo of Dock 365's Contract Management Software now.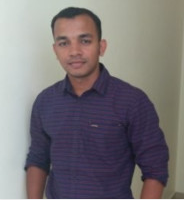 Alex Joseph is a Digital Marketing Strategist with explicit knowledge in Content Marketing and Microsoft Technologies. A writer by day, Alex is a night owl and a DIYer. Alex's theory is to make businesses achieve success with modern solutions and smart exploitation of resources.