Change is inevitable and it brings a lot more efficiency and ease in the case of SharePoint, While SharePoint has seen a huge deal of change in the past decade, SharePoint libraries and lists have evolved to become the best document management tool in town. The new list and library experience is one such change that assures better ease of use for users. The Global or SharePoint admins in office 365 can set either the classic or new list and library experience as default. The decision can be taken according to your preference and priority. This setting won't be there for long.
The best method available
It is recommended to set the classic experience for specific sites only according to the requirement. It can be done using PowerShell. It is not recommended to pick the classic experience for all sites by default. SharePoint will spot those incompatible or misfunctioned lists/libraries and show them in the classic experience. You can opt out this switch in case you find it unacceptable. The users have the privilege to choose the default experience for an individual list or library, no matter what the default setting is.
The new experience is simpler, responsive on mobile devices, and faster. It also comes with a bunch of new capabilities including Flow and PowerApps integration, column formatting, and the Filters pane. You can detect those lists that may not work well with the new experience by using SharePoint Modernization Scanner.
Steps to change the default experience
In order to change the default setting, you need to first sign in to https://admin.microsoft.com as a global or SharePoint admin. You will see Admin Centers in the left pane. Choose SharePoint. If you get Classic SharePoint Admin Center, click on Try it now to enter the New SharePoint Admin Center. Click on Settings from the left pane of the New SharePoint Admin Center. Pick Lists & SharePoint Libraries and turn On the Use the new experience option.
We would like to give you a new idea to add more awesomeness and ease to your digital workplace. SharePoint libraries and lists will definitely help you in your enterprise needs for manage your documents and be more productive with your time.
Book a
Live demo
Schedule a live demo of Dock 365's Contract Management Software now.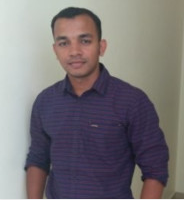 Alex Joseph is a Digital Marketing Strategist with explicit knowledge in Content Marketing and Microsoft Technologies. A writer by day, Alex is a night owl and a DIYer. Alex's theory is to make businesses achieve success with modern solutions and smart exploitation of resources.