As people started to work from different devices and locations, it is now very important to assure account security. Access from multiple locations/devices demands login from more places and handling all these sign-ins without any security compromises is an important aspect. Idle Session Sign-Out can help you protect your data even when you require to access SharePoint and OneDrive accounts from unmanaged devices. In this blog post, we will tell you about how to force sign out Office 365.
Idle Session Sign-Out and Keep Me Signed In
Both Idle Session Sign-Out and Keep Me Signed In are different options that work for the convenience of users. Idle Session Sign-Out is crucial when users are signing in from unmanaged devices, and if they are leaving the session without signing out for any reason. By prompting the user to sign in after a certain time, you can assure that others will not get access to the accounts and important data. Keep Me Signed in option on the other hand lets users stay signed into their accounts for a longer period without getting signed out automatically. Hope you got a general idea about the force sign out in Office 365 and keep me signed in option.
What is Idle Session Sign-Out in SharePoint
With this option, admins can ensure that users will be automatically signed out of their browser sessions if they are leaving the website sessions without any activity for a pre-set time limit. This option is specifically set for unmanaged devices. The user will be shown a warning for inactivity first and if there is still no response, they will be signed out of Microsoft 365. It is an option that will be applied to the entire organization and it cannot be set for certain users or sites.
Why is this Option Significant for Businesses
The most important factor that makes Idle Session Sign-Out option significant is the security urge for businesses. Even when technology is so advanced today to let people work, collaborate, or communicate from anywhere and anytime, security is always a concern that needs to be checked. Microsoft SharePoint and OneDrive come with various policies to assure the best security for your data and other processes. You may not have control over the type of devices people are using, from where they are working from or, how secure is their network, but you can assure safety for the data to a great extend with this option.
How it works
The Idle Session Sign-Out works in a simple flow. It first shows a message to the user once they are inactive. You can set this time while setting up the option from the new SharePoint Admin Center. A warning message will appear which says that the user is inactive for an extended period and prompts to click on 'Continue to stay connected. Please note that actions like cursor movements and scrolls are not considered as activities in this case. Any request to SharePoint in the form of clicks is what is considered as activities. If the user is not available to click on 'Continue', the user will be signed out from across Microsoft 365 and will be notified about the automatic sign out and the reason.
How to Set Up Idle Session Sign-Out in SharePoint and OneDrive
Here are the steps to configure Idle Session Sign-Out for your organization and enable force sign out in office 365:
Sign with an account that has admin permissions for your organization.
Click on Idle session sign-out.
Enable Sign out inactive users automatically option.
Set the time limit you want to allow before signing out the user.
Click on Save.
Other Factors to Consider
Assuring the best security for your assets and data is one of the biggest priorities for Microsoft since the beginning. That is one of the strongest points too. Try force sign out Office 365 option and see how it goes with the users in your organization. However, to experience the best safety for all content, data, and other aspects, you need to make use of all the policies, settings, and features Microsoft 365 comes with. SharePoint Online makes work easy and simplifies collaboration, but you must work as a team to assure the best SharePoint Online experience for your organization. Consider all important security options, and best practices to make sure you are always safe and sound.
Have a good day.
Book a
Live demo
Schedule a live demo of Dock 365's Contract Management Software now.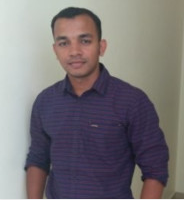 Alex Joseph is a Digital Marketing Strategist with explicit knowledge in Content Marketing and Microsoft Technologies. A writer by day, Alex is a night owl and a DIYer. Alex's theory is to make businesses achieve success with modern solutions and smart exploitation of resources.