There is an important requirement to plan Office 365 Multi-Geo for those companies that are preparing their Office 365 tenant to be expanded to additional geographies. This is done according to the company's presence in order to meet the data residency requirements. Before moving forward with the Multi-Geo plan, it is essential to consider how the end user experience in the Multi-Geo environment will be like. Let's check what they'll see in a OneDrive Multi-Geo configuration.
Hub Sites
The sites from satellite locations will now be able to associate with a hub. The geolocation of the hub site will not matter. Users can search in a hub site easily.
Exchange Mailbox
In the case of Exchange Mailbox, the preferred data location is automatically relocated along with the change in PDL. Outlook and Outlook on the web on the other side do not have any changes in the user experience.
Office 365 App Launcher
The Office 365 App Launcher is Multi-Geo sensitive. It will direct every tile to the right geolocation of the workload. In short, the user will have OneDrive in a central location, and the SharePoint tile will direct them to SP Home in the central location. At the same time, their group site will be provisioned in the location corresponding to their PDL.
OneDrive For Business Sync Client
It will automatically detect the correct OneDrive for Business geolocation for the user and can sync group-based sites irrespective of their geolocation.
Office Applications
Applications such as Word, Excel, and PowerPoint will automatically detect the right OneDrive for Business geolocation when the user login.
OneDrive iOS And Android
The OneDrive iOS And Android apps show OneDrive files and files shared with the user regardless of their geolocation. By searching from a OneDrive Mobile App, the user will be provided with relevant results from all geolocations.
OneDrive For Business Location
The OneDrive for Business will be provisioned for each user in their preferred geolocation. Even if a user navigates to a OneDrive URL with incorrect geolocation, they will be redirected automatically to the OneDrive in the appropriate geolocation.
OneDrive Mobile Client
This is also a Multi-Geo aware instance and will show results and pertinent content from all geolocations.
There are more instances to describe the user experience in a Multi-Geo environment. The next part of the blog will explain other instances in the list. For now, let's introduce you to Dock.
Power-up your business with Dock 365!
Dock 365 is an outstanding SharePoint intranet portal that gives your organization the power to use all available resources well and to keep achieving good ROI consistently. Apart from that Dock offers multiple ways to improve employee engagement that benefits your enterprise grow better.
Schedule a free demo now!
Book a
Live demo
Schedule a live demo of Dock 365's Contract Management Software now.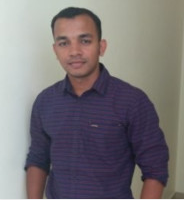 Alex Joseph is a Digital Marketing Strategist with explicit knowledge in Content Marketing and Microsoft Technologies. A writer by day, Alex is a night owl and a DIYer. Alex's theory is to make businesses achieve success with modern solutions and smart exploitation of resources.