Your business is running based on a cluster of data and information. It is by processing this information and analytics, all businesses or enterprises will be making decisions and achieving objectives. Lists in Microsoft 365 is simply a collection of data by which your team can organize data flexibly and process it easily. By making data processing easier, SharePoint Lists made things simple and a lot of otherwise complicated data management easy. It is when you know that even a SharePoint Document Library is a customized list used to keep documents organized, the real power of Lists in the Microsoft 365 environment is understood. In this blog post, I will explain what Microsoft Lists is and how to use it in simple words.
Microsoft Lists Vs SharePoint Lists
Microsoft Lists is not a completely new tool in the Microsoft 365 environment. It was there as SharePoint Lists for a very long time, and thus Microsoft 365 users will be familiar with this tool or capability. SharePoint lists are widely used for tracking tasks, managing routine tasks, inventory, and many more cases.
So, What Is New?
When it comes to the latest Microsoft Lists, the availability of this tool is now a lot higher and easy to access. The web and mobile experiences are also improved considerably. As a result, it is easier to utilize lists now. Now, you can find Microsoft Lists in the Microsoft 365 app launcher, as well as among the integrated apps available in Microsoft Teams. The intention is to let more people use Lists widely. As it comes with Microsoft 365 business subscriptions, no doubt that it will reach the end-users easily.
Things You Can Do with Lists
Microsoft Lists offers plenty of capabilities and options to make it a supreme location to handle all your tasks and projects. Many supporting features are making things a lot more favorable to the lists. Here are the best things you can do with Lists to become more productive.
With lists, you add, assign and track tasks easily.
Add your team members as users to lists, assign tasks to them, and communicate using threaded conversations.
Lists app integration in Microsoft Teams even makes things effective as you and your team can make online meetings and collaborate on lists anytime from anywhere.
Get all lists displayed in a single view and see who is assigned with each task.
You can handle lists from a web browser, Microsoft Teams platforms, as well as from the dedicated iOS App.
Utilize built-in templates to get started with Microsoft Lists easily.
You can now automate lists to make them work smarter for your team.
How to Automate Lists
Apart from the excellent functionalities and capabilities offered by the Microsoft Lists, you can enhance its possibilities by automating processes. To automate lists, you can make use of Microsoft PowerApps and Microsoft Power Automate. With PowerApps you can create custom apps that work with your data to deliver ease of use. Moreover, those apps work across web and mobile platforms.
Power Automate on the other side helps you to automate workflows to create wonderful results by connecting various apps and services. You can also set alerts in your lists and data associated with them to get notified about all the changes.
Options in The Top Menu
If you want to edit a detail regarding an item, you can do it from the information pane. To go to the information pane, select file or folder and click on the 'Open the details pane' icon from the main menu. Right-clicking the file or folder and choosing the Details option will also open the information pane.
The options in the top menu allow the user to take appropriate actions in each stage of a list. If you have not selected an item, the top menu shows the option to create a New list item, Export to Excel, etc. If you have selected an item, the top menu will show actions you can take on that item. The ellipses and multiple item selection will change the top menu options again.
To see a different version of the list menu, choose Details by right-clicking on the file. You can access additional options in that menu. What you do with the Microsoft Lists depends on your requirements with the work processing and how well you are understanding each option.
We will tell you more about creating a list and how to make it work for your business in the next blog. Have a good day and stay productive.
Book a
Live demo
Schedule a live demo of Dock 365's Contract Management Software now.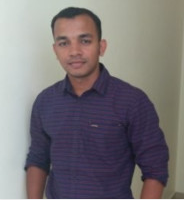 Alex Joseph is a Digital Marketing Strategist with explicit knowledge in Content Marketing and Microsoft Technologies. A writer by day, Alex is a night owl and a DIYer. Alex's theory is to make businesses achieve success with modern solutions and smart exploitation of resources.