Businesses that are using SharePoint as a collaboration platform will know that it is best in the business. You can make a lot of things right in business using SharePoint and an Office 365 subscription. Today, we are going to discuss how can SharePoint make your business more productive by nurturing interactions and engagement among your workforce. We will reveal 5 ways to make SharePoint more social and interactive for businesses.
Content:-
In recent years, Microsoft has made great efforts on making SharePoint more social and user-friendly. The SharePoint Modern Experience and various social integration web parts show how sincere and effective is their efforts. Let's get to the 5 points that help to nurture an interactive work culture in your organization.
1. Generate Team Sites and Community Sites
Like in the case of a real office environment, your work life is not anymore limited inside an office cubicle. Collaboration, cross-communication, and socializing is a new way of productive work culture. The more you socialize within your team, the better will be your productivity score. It is also recommended to make work more interesting and fun. SharePoint Team Site and Community Site options are created specifically to let you engage, communicate, and collaborate with your team in the most effective ways. Team sites let you share documents and all kinds of information regarding a project, team, or cause and make communication streamlined. On the other hand, a Communication site allows the user to start a discussion or to put queries to get solutions for problems. No doubt that utilizing these options will easily make your SharePoint environment more social and interactive.
2. Use SharePoint and Teams to Avoid unproductive Meetings
Microsoft SharePoint and Microsoft Teams are more seamlessly integrated now, and it gives users plenty of advantages in terms of communication and collaborations. All documents and files shared through Teams are stored in SharePoint. Though meetings are considered a great way of making clarity to things, motivating a team, and to make decisions, sometimes they become unproductive to people. This mainly happens when a group of people is attending a meeting and most portion of the meeting is relevant only to a small part of the participants.

Teams allow us to record the meeting and save it to SharePoint for future reference. Users can access this video recording in the future and watch the relevant portion only to save time and to make the most value out of their time. There is even an option to search a keyword within the captions to find the relevant portions easily. No doubt that advanced options in SharePoint and Teams let your workforce socialize and communicate more effectively.
3. Encourage Comments in SharePoint Pages and Documents
Comments are great as a conversation-starter and they can keep a thread or post in the notice for a long time. One of the easiest ways to make your SharePoint environment more social is to encourage comments on SharePoint sites.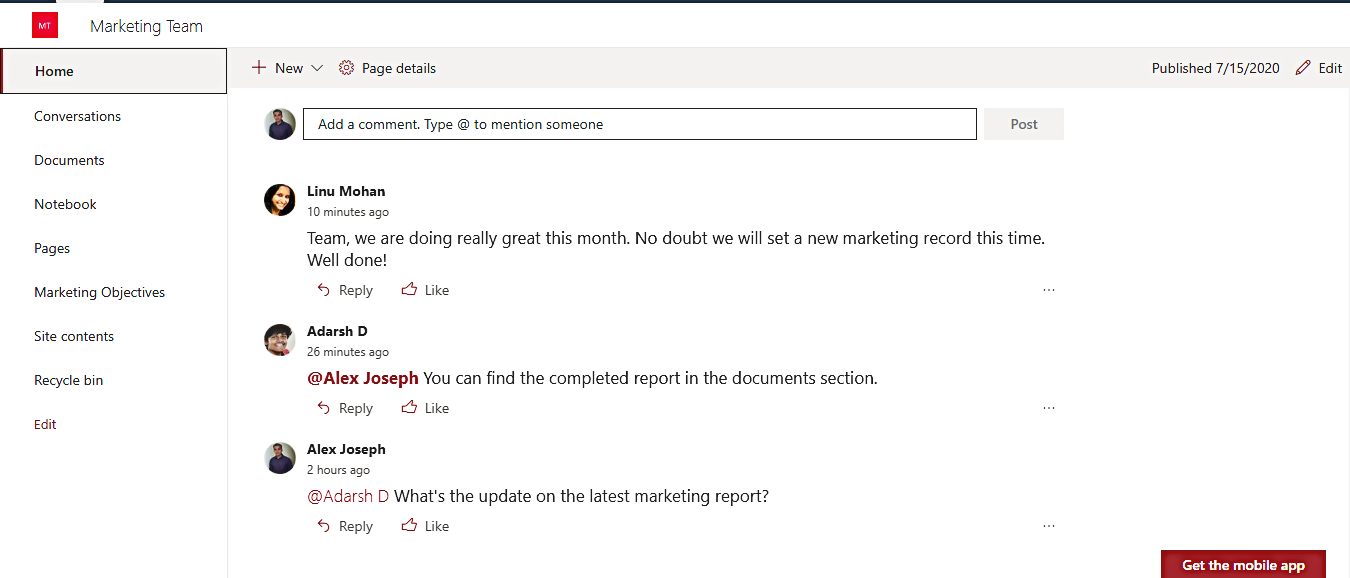 May it be a project site or a team site, making good comments, and grabbing people's attention is always a great idea. Comments can be used for adding any extra information, remind something, or even for appreciating an effort, or even the page content. By engaging in a SharePoint page with comments and replying in the comment thread, you are making people interact. Never leave an opportunity to put a good comment and start a discussion right on the page.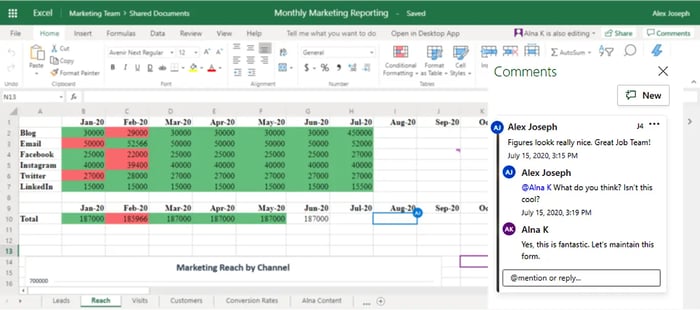 4. Embed Yammer Feed to Relevant SharePoint Pages
Another very effective and exceptional way to make SharePoint more social is by embedding Yammer feed into your SharePoint pages. Yammer is very good as an enterprise social networking platform. It even offers a good alternative for emails, and its Facebook-like posts and discussion are fantastic for this purpose. By embedding Yammer conversations to SharePoint pages, you can even reply to those conversation right from your SharePoint page.
5. Utilize SharePoint Automation to Avoid Repetitive Tasks
People refuse to socialize and interact when their work becomes uninteresting and boring. One of the main reasons for this is the repetitive and monotonous tasks. With SharePoint, you can automate many of these tasks and help your team to spend more time on tasks and processes they enjoy processing. This lets them collaborate and stay social most of the time. With the use of workflows, you can easily get most of the repetitive tasks quickly processed. Onboarding, HR processes, and report checking tasks are some examples.
In some cases, you might even grab some custom-made SharePoint solutions to make this work in your favor. At Dock 365 we have a list of productivity solutions designed for each department or process. Our CRM, Intranet Portal, and Contract Management solutions are good examples.
Try the simple yet effective ways defined above and let us know how they helped you to make your SharePoint environment more social.

Have a good day.
Book a
Live demo
Schedule a live demo of Dock 365's Contract Management Software now.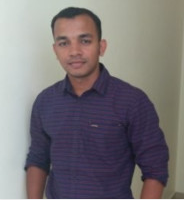 Alex Joseph is a Digital Marketing Strategist with explicit knowledge in Content Marketing and Microsoft Technologies. A writer by day, Alex is a night owl and a DIYer. Alex's theory is to make businesses achieve success with modern solutions and smart exploitation of resources.