Top companies and organizations always keep their employees updated about everything. By letting your workforce know what you are up to and all activities going-on within the organization, you are showing how important they are for the business. Creating the news and distributing them through the right channels are equally important. SharePoint News Posts are a fantastic way to let everyone in your SharePoint environment know about updates, news, etc. easily. News Web Parts allow you to create news posts and display them in specific SharePoint Locations. In this blog post, we will explain 4 factors that can make your News Posts Spot-on and complete in all aspects.
Let us introduce you to those 4 factors that will make your News Posts more effective and precise.
News Sources
One thing that you would need to set up while working on adding a News Web Part to a page will be to configure 'News Sources'. Defining what news posts, you wish to show up on the page is important and this one is closely related to making the News Posts effective as well. There is no point in showing up News Posts before irrelevant users. You can choose from 4 options in the News Source section:
This site
You can pick this option if you wish to see only news posts published on the current site or the site to which you are adding the web part.
All Sites in the hub
If the current site is part of a hub site and you wish to see news posts from all sites under it, you can choose this option.
Select Sites
As the name implies, this option is suitable for anyone who wishes to show news posts from one or more selected sites.
Recommended for current user
This is another option you can choose to make your news source precise. If you are choosing this option, the news posts will be chosen from the list of people you are working with, managers in your network of users, visited sites, followed sites, and more.
Here are the steps you need to follow to make your choice:
Go to the page, enter edit mode by clicking on 'Edit'.
Select the news web part and click on 'Edit web part' option.
Select the preferred option under the 'News Source' area.
Layouts
Another important factor you need to set up while creating a news post is the 'Layout'. SharePoint allows you to choose the layout in which you wish to display your news post. The default layout set up from a Team Site, Communication Site, and a site that is part of a Hub Site is different.
A layout called Top Story is the default layout for news post in Team Sites. The layout consists of a large image along with 3 additional stories, and it is listed in a single column view. In Communication sites, the news posts are assigned with a layout called Side-by-side. It will be listed as a two-column list of stories too.
On the other side, 'Hub News' is the layout set as default for news posts on a site part of a hub site. This is the most advanced layout as it consists of multiples columns of stories, and side-bar with other stories too. There are also thumbnails provided for the stories.
Furthermore, you will also get to explore two more layouts: Carousel and Tiles.
Organizing Posts
When there are many News Posts published, you might want to re-organize them according to priority and importance. You can organize the order in which the news posts are published.
Here are the steps for organizing SharePoint News Posts displayed on a page:
Enter the page in edit mode and click on 'Edit Web Part' to edit the section.
From the 'Organize' section, click on Select news to organize.
A large pane will open from where you can drag and drop the latest and important news posts to the numbered positions shown on the right.
You can make use of the search box if you do not find a news post you want to list in the front.
All positions will be assigned as 'Automatic' by default and if you leave any position unassigned, it will stay as automatic and SharePoint will assign the latest posts to that slot automatically.
Close the pane once you are done with the editing.
Filter
You can also filter and sort the news posts the way you want. You can do that based on factors like title, created by, modified by, recently added, or changed, and page properties. Please note that you cannot avail this option when you have chosen the news source 'Selected Sites'. This option is also not available in the SharePoint Server 2019.
By updating the news posts with accurate information and by configuring these options perfectly, you can make your news posts spot-on. If you want to know more about How News Feature Work in SharePoint You can take a look at our blog series too. Hope you liked this blog post.
Have a Great Day!
Book a
Live demo
Schedule a live demo of Dock 365's Contract Management Software now.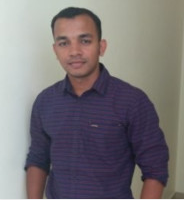 Alex Joseph is a Digital Marketing Strategist with explicit knowledge in Content Marketing and Microsoft Technologies. A writer by day, Alex is a night owl and a DIYer. Alex's theory is to make businesses achieve success with modern solutions and smart exploitation of resources.