A recent study found that by the end of 2020 the key brand differentiator will no longer be competitive pricing and product quality but instead overall customer experience. Basically, customer service and support is very much an area that you need to focus on in the coming future. In fact, having poor customer service can hurt your business. A study from Vonage found that companies in the US lose more than $62 billion per year due to poor customer service. One of the best ways you can improve customer support at your business is to adopt an automated Help Desk system. If you're not sure about adopting a Help Desk system, take a look at these 6 ways your company can benefit from adopting one.
Faster Ticket Resolution
With every year that passes everything becomes more fast paced. Your customers don't want to spend forever waiting for their issue to be resolved. They want to be able to contact you and have everything solved within an hour. That's where an automated Help Desk system can help you. A report from MetricNet found that companies that use automated Help Desk systems have a higher average first-contact and first-level resolution rate than those who don't. By automating a lot of the support process - information gathering, ticket assignation, and more - you can cut down on a lot of the menial support tasks and get right to helping your customers resolve their issues. Not only does this mean that you're resolving tickets faster with an automated Help Desk system, but this also you means your team can get to more tickets throughout the day.
Decreases Ticket Backlog
Building off of that, with an automated Help Desk system your company can decrease and even eliminate any ticket backlogs. As we said, by being able to move through tickets faster, your team can get to more tickets. As your team resolves tickets at a higher rate, you can severely cut into anything in the backlog. This is great for two reasons. First, this increases the overall customer experience. The more they have to wait for support the less likely they are to stick around as a customer. Second, this also improves the customer support team's experience. A large backlog can create an environment of stress and anxiety for your Help Desk team. Eliminating this can help them breathe and get rid of any pressure they may be facing.
Increases Customer Satisfaction
A 2018 report broke down what customers believe good customer support is. 12% felt it meant being able to find information without needing to contact anyone. 31% felt it meant being assisted by a knowledgeable representative. 21% felt it mean not having to repeat their data. Finally, 33% felt it meant resolving their problem in a single interaction. By using an automated Help Desk system, you can provide all of the above to customers. A system that collects all of their data and automatically delivers it to representatives is a system where a support representative can jump straight into resolving a problem. Your team can spend less time trying to diagnose a problem and more time getting it right on the first go. Additionally, as you deliver good customer support experiences, the more likely these customers are to recommend you to others.
Decreases Costs
While an automated Help Desk system can help you completely revamp your support process, it is an investment. Fortunately for your company, investing in a Help Desk system can help you decrease support costs. The average cost of handling a Help Desk ticket is $22. By adopting an automated Help Desk system, your company can make it so that 22% of all service tickets are resolved at little to no cost. Further, for every $1 you invest in improving customer service via an automated Help Desk you can expect to see up to a $3 return on investment. While the up front cost might be a bit high, you can more than expect to make that back the more you use an automated Help Desk system.
Prevents Lost Tickets
As ticket volume increases the easier it is for problems to come up in your customer support process. One of the worst things that can happen is a support ticket getting lost. Customers aren't exactly pleased with slow resolution times. How do you think they'd feel if their problem was never resolved at all? With an automated Help Desk system, you can ensure that tickets don't get lost. Everything is stored in the system and assigned to people. You can even set up notifications for if someone has failed to resolve a ticket in an assigned period. Further, you can even search for tickets in the system in case something broke. By using an automated Help Desk system you can make sure that your team is resolving all of the tickets that come in.
Mobile Support Options
Technology is becoming more and more mobile by the day. It's high time that your customer support team be able to keep up. With an automated Help Desk system, your team can log in and access tickets from any computer or their mobile devices. This is great for if there's a particularly pressing issue that needs to be addressed immediately. There's nothing worse than something breaking on a Friday at 5:30 pm and no one being available to help you resolve the issue until Monday at 8 am. Instead, your team can jump in and help customers resolve the issue from wherever they are. This is great for if your team is working remotely, out of the office, or is just on the go. Mobile support allows you to be faster which can help increase customer satisfaction immensely.
Conclusion
There are plenty of other benefits to using an automated Help Desk system, but these are some of the biggest. An automated Help Desk can be a great tool for your company that can help cut costs and increase customer satisfaction. If you're considering purchasing one, take a look at the above benefits to see if they'll tip the scales.
If you're interested in learning about other benefits of using an automated Help Desk system, or you're interested in Dock's Help Desk, fill out the form to the right to schedule a quick demo. This is a 30-minute, no obligation meeting where we'll show you how our Help Desk system can benefit your business.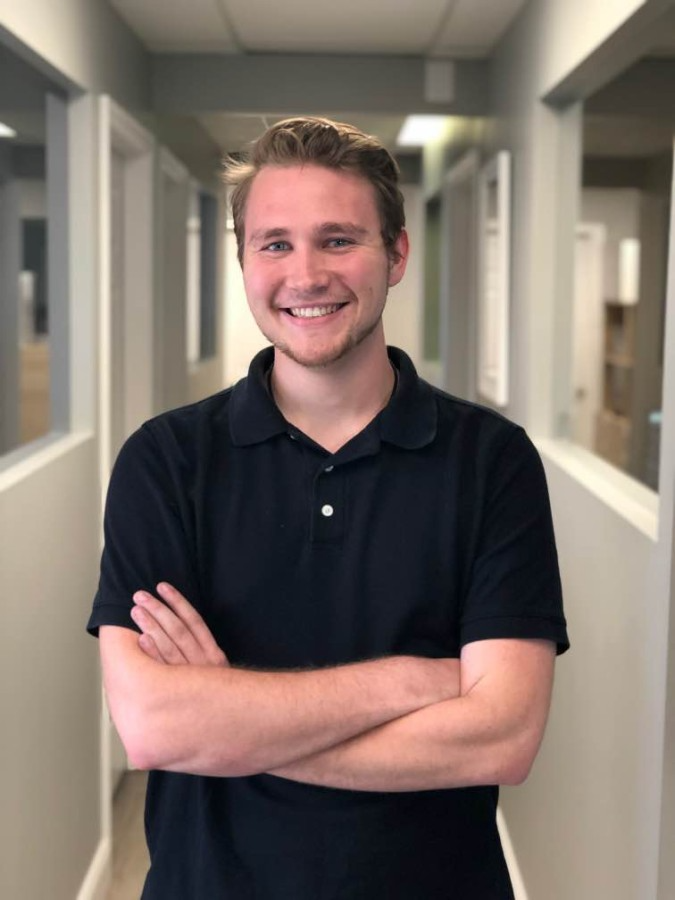 Quentin Russell is a Content Specialist with knowledge of Content Marketing and Social Media Marketing.