Content management and file sharing is a major highlight of Microsoft SharePoint and OneDrive. With a Microsoft 365 subscription, you can access a bunch of similar tools and services, that make it easier for your organization to nurture collaboration inside and outside of the organization exceptionally. How to use SharePoint to share files? To set up the perfect background for sharing and ideal collaboration circumstances, you need to configure organization-level sharing settings for SharePoint. As Microsoft SharePoint and OneDrive are working based on the cloud storage facility, sharing content to external users is easier than ever now. It also makes it easier to collaborate with people no matter where they are or what time zone, they are in.
Though SharePoint is considered as the best Microsoft service right now to manage and collaborate on documents with people, there are multiple ways to utilize the facility right now. Office 365 Groups, OneDrive for Business, and Microsoft Teams are also provided with options to enable external sharing to a great extent. There are some relevant questions out there related to external sharing. How to share SharePoint files with external users? Is it safe enough to share documents with external users? By configuring organization-level Sharing settings for SharePoint, you can make sharing secure to a big extend.
Before learning how to share a file on SharePoint, it will be better to make an understanding about organization-level sharing settings of SharePoint.
Steps to Configure the Organization-Level External Sharing Settings
Here are the steps to configure the organizational-level external sharing settings of your SharePoint. It is also answer to the question, how to unlock a file for shared use in SharePoint.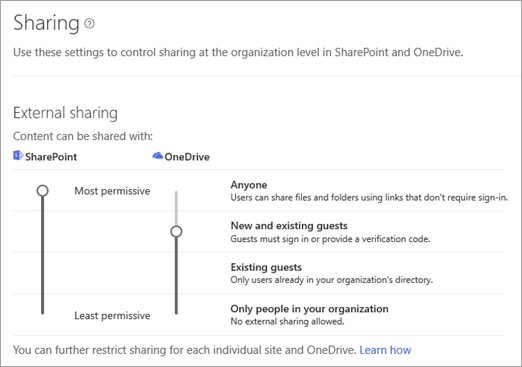 Go to the sharing page of the new SharePoint Admin Center.
Sign in from an account with admin permissions.
Go to the External sharing section and mark your desired sharing level.
This is valid for both SharePoint and OneDrive.
It will be set to 'Anyone' by default.
From the External sharing section, you can set the desired sharing setting for your organization.
Apart from Anyone', you can also choose from options like New and existing users, Existing guests, and Only people in your organization.
The sharing settings will apply to all types of sites, and those sites connected to Microsoft 365 Groups. You can learn more about external sharing settings from our previous blog – A basic guide to external sharing in SharePoint Online.
Options and What They Do
You know that there are a few options you can choose to keep the sharing process restricted and secure for your organization. However, do you have a clear understanding of each of these options and what they do? Here is a clear picture of each option.
Anyone: With this option, anyone who has the link to the file or folder can access without any authenticating. It also allows users to share sites with new or existing guests who authenticate.
Only people in your organization: This option instantly turns off the external sharing facility for your organization.
New and existing guests: It gives access to people who have received an invitation to sign in with their school or work account, Microsoft account or they can verify their identity by providing a code. Users will be able to share content with the people entered as guests in your organization's directory. It also lets users send invitations to new people who will be added to the directory once they sign in.
Existing guests: This option lets your users share content with only people who are already listed as guests in your organization's directory. They might have already in the directory because they received a sharing invitation in the past or they are manually added.
If you are turning off the external sharing facility for your organization, and turning it back on later, the guests who had access in the past will regain access. To avoid that you will have to turn off external sharing for those sites that have it enabled in the past first.
Other External Sharing Options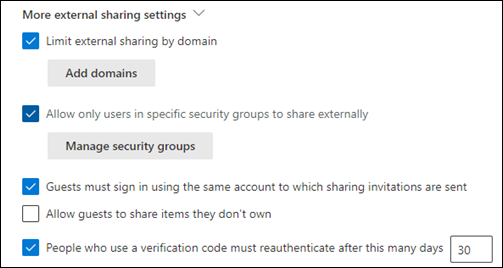 Restricting External Sharing Using Domain
This option can be utilized if you want to restrict sharing with a particular partner or organization. It is an organization level setting that affects all SharePoint Sites and every user's OneDrive. To use this option, enter the domains in the box.
Enabling External Sharing Only for Specific Security Groups
With this option, you can allow external sharing only for specific security groups.
Allow Guests to Sign in Only Using the Original Account
It is a standard feature that the guests can receive the invitation in an account and sign in using a different account. Once this invitation is redeemed, they cannot use it with another account.
Allowing Guests to Share Items They Do Not Own
It is also a default privilege guests will have. They need to have permission to share content externally.
Guests Verifying with A Code Need to Re-authenticate
For those guests who are using a verification code to get access, they might have opted for the 'stay signed in' option in their browser for convenience. By choosing this option and a certain number of days, you can prompt them to re-authenticate their access to the account they used to redeem the invitation.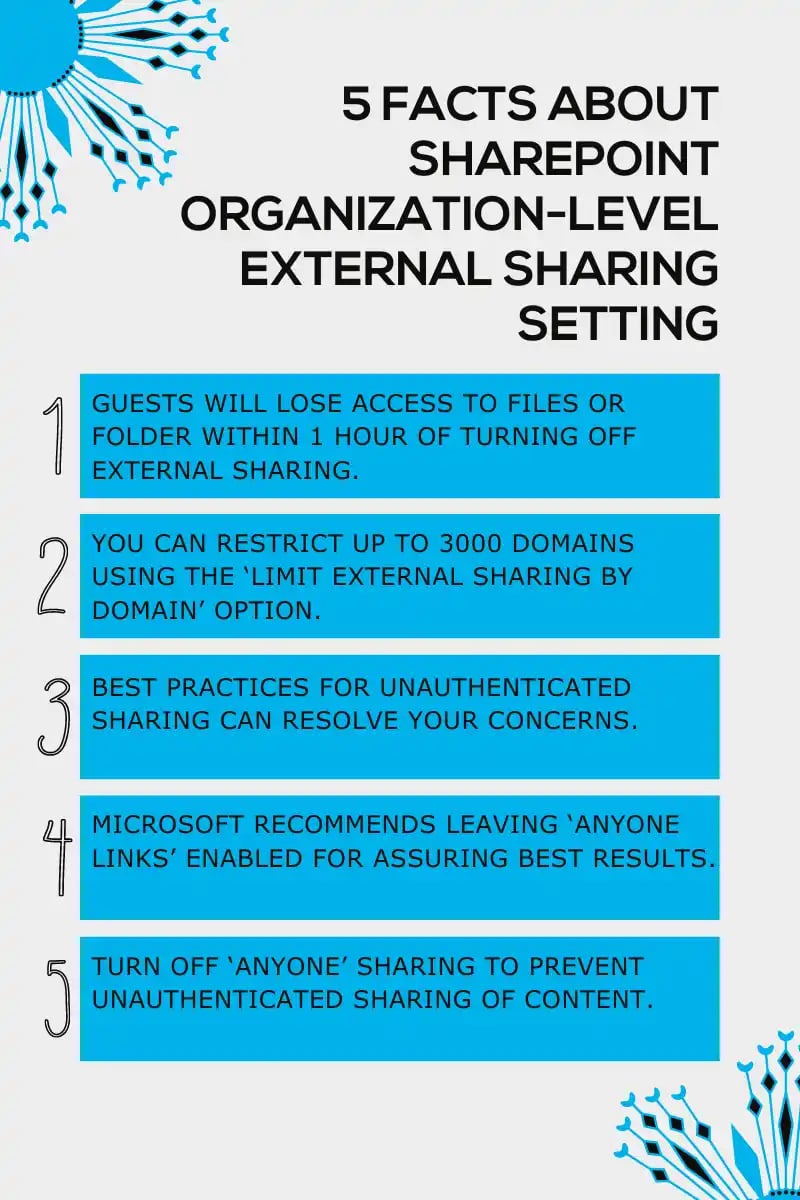 Sharing, Guest Access, and File/Folder Management are important capabilities of SharePoint and OneDrive. We tried to answer the questions, how to share SharePoint files with external users, and how to use SharePoint to share files with this blog. Hope you gained some good knowledge from this blog post. Let us know if you have any queries in the comment section below.
Book a
Live demo
Schedule a live demo of Dock 365's Contract Management Software now.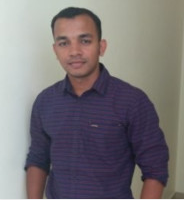 Alex Joseph is a Digital Marketing Strategist with explicit knowledge in Content Marketing and Microsoft Technologies. A writer by day, Alex is a night owl and a DIYer. Alex's theory is to make businesses achieve success with modern solutions and smart exploitation of resources.