SharePoint Online is an incredibly powerful tool that allows users to come together and collaborate on any number of things. Through the use of project sites, your team can come together and work on projects effectively without any issues. So, let's take a look at what project sites are in SharePoint Online and what you need to do to get started using them.
Content:-
What is a Project Site in SharePoint Online
A SharePoint project site is a type of hub site that provides a space for teams to come together to work on and manage projects. The basic out-of-the-box site template for a project site is very similar to a team site. In fact, they share a lot of the same functions. However, a project site is different in that it comes with a Project Summary web part that is connected to a default Task list. This web part makes it so that when an item is added to the task list, SharePoint will automatically display it in the Project Summary. This creates a central dashboard that you can use to quickly track your progress and visualize the timeline of the projects that you're working on.
Why You Should Use a SharePoint Project Site
A project site in SharePoint Online is a great tool for tracking and managing projects. In addition to what we described above, by using a SharePoint project site, you'll gain access to the following advantages:
A visual timeline for the project's tasks.
Project task schedule.
Project library for storing relevant documents.
Notebook for quickly capturing and organizing information about the project.
Share calendar for team events.
All of these allow you to have a detailed understanding of what is going on with a particular project. That way, you can ensure that everyone on your team knows what they need to be doing and that they are on task.
A project site is best used for a specific project with a specific goal. If you're looking for a more collaborative site, we recommend that you use a team site as that is more geared for that. A project site in SharePoint Online should only be used for tracking and working on the project, otherwise you risk getting things confused and distracting people from its purpose.
How to Create a Project Site in SharePoint Online
Click Settings and then click Site Contents.
Under Subsites, click New Subsite.
Under Title and Description, give the new project site a Title that corresponds with the name of the project. if you want, provide a brief Description of the site.
Under Web Site Address, provide the portion of the URL that will be used for your project site.
Under Template Selection, click Project Site.
Under Permissions, you can choose whether you want the new site to use the same permissions as the parent site or use its own unique permissions.
Depending on which version of SharePoint you're using, you may see Navigation. This is where you can choose to display the project subsite in the Quick Launch panel.
Under Navigation Inheritance, choose whether you want to use the top link bar from the parent site on your project site.
Click Create to create your new project site.
Tips for Managing a SharePoint Project Site
While setting up a project site in SharePoint Online is easy, managing one over the course of its lifetime can be a bit tricky. Here are some tips you can use to make the process much easier.
Structure Your Project site
You need to think carefully about the content you add to your SharePoint Online project site. Specifically, you need to be thinking about how it's structured. Your team members should find it easy to navigate your main containers. We recommend laying out your team site with a simple hierarchy that makes it easy to find the documents are resources that your team is looking for.
Customize Site Navigation
No two project sites should navigate the same. Navigation on your project site should match how your team is using the site. We recommend modifying your site navigation in a way that makes it easy for users to find their way around. This ensures that no one has to struggle with getting lost or deal with the headache of trying to find important documents on a disorganized site.
Create a Plan
You need to plan out your project ahead of time so you can know how your project site will be used. This information should inform how you build and structure your SharePoint project site. You can ensure that you don't waste any time building extraneous features into the site that may never get used throughout the project's life cycle.
Be Careful About Tasks
Using tasks and subtasks can be a great way to let people know what they should be doing and when they should be doing it. Tying in to our previous tip, you need to plan these out ahead of time so you don't assign any extraneous tasks. You don't want to overload your team with a large amount of tasks that may end up not being relevant to the overall project.
Solicit Feedback
It's important to solicit feedback from your team. This way, you can make sure that the site is set up in a way that they can use and use effectively. This gives you the chance to modify your site to reflect usage and make it so that no one is struggling to use the project site.
Close Out the Site When Finished
Once the project has been finalized and shipped, we recommend closing out the project site. This involves closing out all of the tasks, adding a final project status report, and then updating the documentation as needed. This way, you can ensure that the site is properly archived and able to be reviewed at a later date.
Analyze the Performance
Once you've closed out the project site, we recommend doing a "post-mortem" on the project. This way, you can analyze how the project went, how the project site performed, and what you can do in the future to improve on either of these alongside your team.
Conclusion
Project sites in SharePoint Online are a great tool for collaborating and managing projects. Make sure to refer back to what we wrote above so you can get started using basic SharePoint project sites today.
You can find more SharePoint tutorials like this on our blog so make sure to check back there everyday. If you are interested, you can also sign up for our mailing list and receive an email every time we publish a new blog.
Book a
Live demo
Schedule a live demo of Dock 365's Contract Management Software now.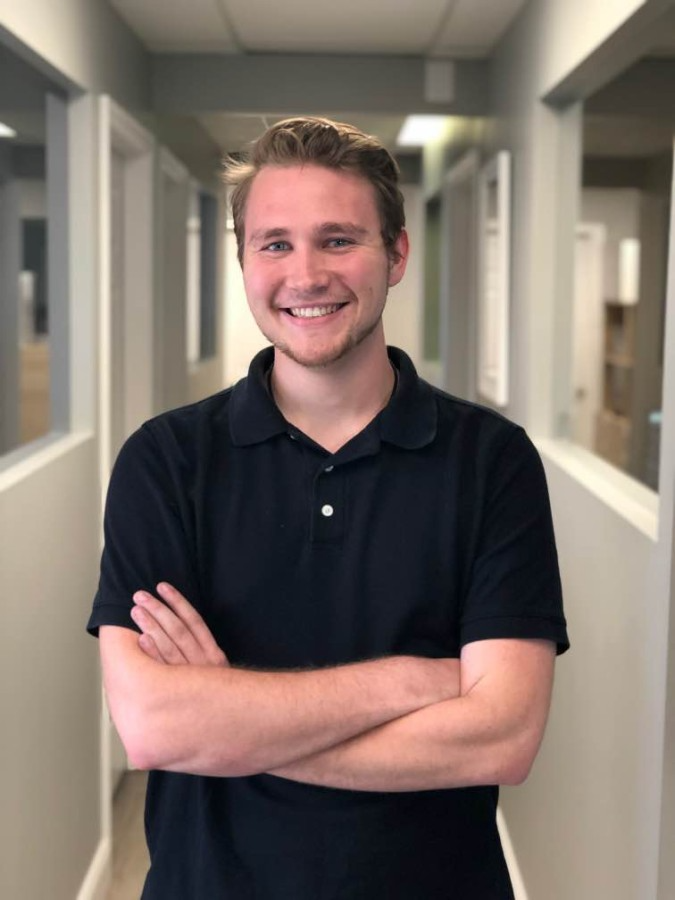 Quentin Russell is a Content Specialist with knowledge of Content Marketing and Social Media Marketing.