Over the years, SharePoint has proven itself to be one of the most powerful tools for helping organizations stay organized. In 2017, Microsoft launched hub sites for SharePoint online. Hub sites are another great option for building and managing your company's intranet. Let's take a look at hub sites in SharePoint Online and go over how to create and manage them.
What is a SharePoint Hub Site
A SharePoint hub site is a tool that allows SharePoint users to tie together different site collections under a single navigation umbrella. They connect team sites and communication sites and allow you to organize them without the restrictions of using subsites. Administrators can use them to combine sites based on department, region, project, and more. All sites connected by a SharePoint hub site will have a common navigation bar at the top. In addition, the appearance of the site and other design features will be changed or added to match with the hub site in SharePoint Online.
How to Create a Create a Hub Site in SharePoint Online
Step 1: Register the Hub Site
Go to the Office 365 Admin Center.
Click SharePoint Admin Center.
Click on Active Sites to see your site collections.
Click on the check box next to the site you want to become the hub. Click Register as Hub Site from the Hub Site menu.
Name your hub and then click Save.
Now that you've built you hub site in SharePoint Online, you are now ready to add sites and site collections to your hub site. There are two options that you can use to do this. Let's take a look at both of them.
Step 2a: Associate Sites to a Hub
Go back to the SharePoint Admin Center.
Click on the checkbox next to any site collections you want to associate with the hub. From the Hub site drop-down menu click Associate with a hub site.
From the list of available hubs, choose the one you want to connect and then click Save.
Step 2b: Associate Sites to a Hub From the Site Collection
Find the top-level (or "root") site of the site collection you want to associate with the hub.
Click on the Gear Icon and then Site Information.
Choose Hub Site Association and then click Save.
Note that method only works with modern site collections. The only way to do this with classic pages is to modernize them.
Step 3: Configuring Your SharePoint Hub Site
Once you've set up your basic hub site, you can also name your hub and upload a logo for it. Note that this is optional.
Go to the main hub site.
Click on the Gear Icon and then Hub Site Settings.
Upload the Hub logo and enter a navigation name for the hub.
Step 4: Building Common Navigation.
This is an important step as connecting a site collection to a hub doesn't automatically add links to the navigation. You will have to use the following steps to set that up manually.
Go back to the main hub site.
Click Add link.
Click the "+" sign to add a new link, fill in the blanks. Click OK and Save.
You can also create drop-down menus by using sublinks.
Tips for Managing Hubs Sites in SharePoint Online
Now that you've built your Sharepoint Online hub site, it's time to start managing here. We've put together a brief list of tips you should use to effectively manage your hub site in SharePoint Online.
Tip 1: Create a Plan
When you're designing your hub site, you need to create a plan. There are a ton of issues you need to keep in mind during this process. You need to think of your resources, needs, users, and capabilities. Ideally, the hub site you design should completely match all of these and fit your organization like a glove. You should be prioritizing organization, navigability, and ease of use.
Tip 2: Optimize Search Capability
You need to think about how users are going to search through your hub site and the sites connected to your hub. We recommend restricting the scope of a search query to your hub family so that users will get a more limited yet relevant pool of search results. This can help users find the information they're looking for faster, allowing them to implement what they find in a shorter time frame.
We also recommend creating naming conventions for site names, subsites, and files. By planning these out ahead of time, you can ensure that employees know that they're looking for and can save you time on file clean-up later into the hub site's lifespan.
Tip 3: Make it Mobile-Friendly
SharePoint Online and Office 365 work effectively on both mobile and desktop devices. This is great as more and more SharePoint users are using their phones to facilitate their work. That's why you need to make sure your SharePoint hub site and associated subsites are optimized for use on mobile devices. Focus on making sure everything fits on the screen well and loads quickly.
Tip 4: Optimize File Organization
The way you organize files on your hub site in SharePoint Online will impact how well users can do their jobs. We recommend organizing files by metadata as opposed to file name. Instead of using folders, tagging in a flat structure allows you to skip folder searches and keeps content from being saved in the wrong folders. Note that the effectiveness of this does depend on end-user knowledge. You may have to provide extra training to make sure everyone in your organization knows what to do.
Tip 5: Test Your Hub Site
Before launching your hub site for the organization, we recommend testing it ahead of time. Take a handful of end users and have them work with the site for a period of time. Test how effectively they use the site and see if they are capable of making the switch in a short enough time frame. This allows you to make changes ahead of time and evaluate whether or not adopting a hub site will work for you.
Tip 6: Solicit Feedback
SharePoint is extremely flexible - allowing you to make changes as necessary with minimal effort. Because of this, we recommend soliciting regular feedback from your end-users on a consistent basis. By doing this, you can see how users are adapting to using hub sites and seeing if there are any changes you need to make. This way, you can ensure that your hub sites are working for you in the way that you want them to.
Conclusion
Hub sites in SharePoint Online can be a great tool for keeping your company intranet organized. By following the steps and tips we've provided, you should be able to get started building a competent hub site that can meet your business's needs.
You can find more SharePoint tutorials like this on our blog so make sure to check back there everyday. If you are interested, you can also sign up for our mailing list and receive an email every time we publish a new blog.
Book a
Live demo
Schedule a live demo of Dock 365's Contract Management Software now.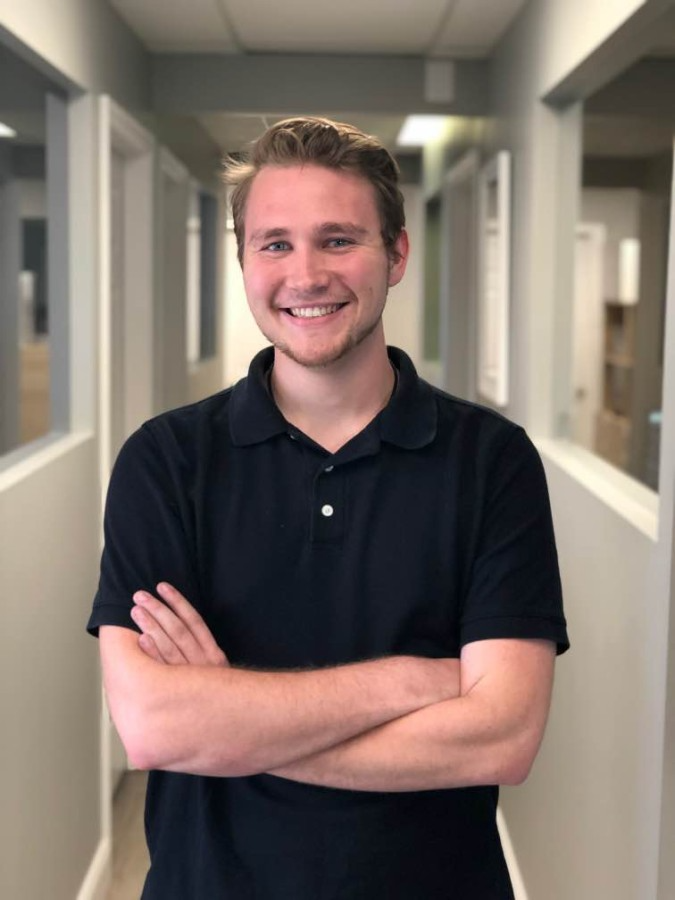 Quentin Russell is a Content Specialist with knowledge of Content Marketing and Social Media Marketing.