Financial institutions usually have challenging requirements in their company intranet. Between stringent federal and state policies and extremely detailed customer needs, banks and credit unions require a unique intranet.
So, when Florida's leading credit union came to us for help, we were excited to take on the challenge. A bank or credit union SharePoint intranet needs a few unique features:
A way to manage their policies and procedures

Absolute data security.
Here's how we accomplished their needs:
Policies and Procedures Portal
Dock's document management portal is robust and well-organized for most industries, but banks and credit unions need a little bit extra. Compliance is not just important to business management but also regulated by federal and state law.
That's where our policies and procedures portal comes in. Made with financial institutions in mind, this portal is a specific area to store vital documents. This portal created an easy space for the Florida credit union to store, update, search and utilize all of their policies and procedures documents, ensuring compliance across their whole team.
Read more: How to Improve Employee Productivity in Your Credit Union
Data Security
Like document management, data security is important to every industry. Unlike document management, we didn't need to deploy any new features to meet this need. At Dock, we're proud to help make sure all of our customers' data stays completely secure. Because Dock is built on the power of Microsoft SharePoint, every one of our customers, including the Florida CU, gets data security backed by Microsoft.
Book a
Live demo
Schedule a live demo of Dock 365's Contract Management Software now.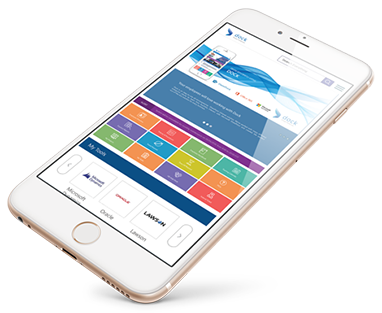 Our Insights. Learn with our Latest Blogs about SharePoint.