In this second part (part 1) of our blog series 'How News Feature Work in SharePoint Online', we would like to talk about how to utilize some of the News Feature options in SharePoint. We will talk about how to create a news post from a Team Site/Communication Site, and how to add news post in SharePoint using a link. There are a lot more in this blog that will help you make the most of this excellent feature.
Let us get started with our topics for the day.
How to Create a News Post from a Team Site/Communication Site
The news posts are placed in two different areas in the Team site and communication site. You can see news section under the hero segment in a communication site, whereas in a Team Site, News will be placed at the top.
Here are the steps to create news posts on the Team site/communication site:
Click on the '+ Add' option placed on the News section.
A fresh blank news post page will be created, and you can start filling this section.
Here are the steps to set up a News Post Page:
First thing is to set a headline for your news post.
You can add or replace an image using the image toolbar on the left.
Use the '+' icon to add the web part of your choice based on what type of content you want to show in the post (Video, Image, Text, etc.).
After completing these steps and making necessary changes and edits, click on 'Post news'.
You can now see this news post showing among the latest news section. You can also find this news post in all places you choose to view news posts, and in the SharePoint Start page. Furthermore, the people who are engaged with you at work and users who report to you will also get notified when you publish posts each time.
How to Add A News-Post in SharePoint Using a Link
Other than news posts you are creating on your own, it is also possible to add news posts in SharePoint with links. These links can be either from your site or other websites. The content that is linked to the link will be shown as a news post. Here are the steps to get that done.
Enter the site where you found a news post that can be added as a post.
Click on the '+ New' option and choose 'News link' from the home page.
If you are not on a home page, and there is no 'News link' option, add a News web part to the page.
Click on the '+ Add' options under the news and choose 'News Link'.
A Link field will appear. Enter the web address to the news item.
You can also set a Title and Thumbnail for the news post that you are creating with the link.
You will get a hand full of options to assign the thumbnail image.
You can also fill the Description field with appropriate information about the post. This is optional though.
Once you have made all changes, click on 'Post'.
How to Edit/Delete a News Post
All news posts created through the steps above are stored in the Pages Library of each page. If required, you can access all of them by clicking on the 'Select all' option in the upper right area of the news section. You can also edit some of your news posts from the list if required. Here are the steps to edit a news post.
Go to the site in which the news post you wish to edit is published.
Click on the 'See All' option from the news section.
If you do not find that option, go to Pages option in the left navigation, and choose the preferred news page from the provided list.
Make necessary changes and click on 'Update News'.
This will republish the news post with the updated information.
There are many possibilities hidden when it comes to News Feature in SharePoint. It helps you to keep your team informed and updated about everything that is happening. Want to share an interesting news post with your team? The option to create a news post using a link is created for that purpose. In the next part of this blog series we will share more information about the possibilities put forward by the news feature.
Stay tuned and subscribe to our blogs to get notified instantly when we publish the next part.
Have a great day!
Book a
Live demo
Schedule a live demo of Dock 365's Contract Management Software now.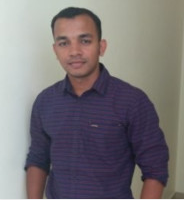 Alex Joseph is a Digital Marketing Strategist with explicit knowledge in Content Marketing and Microsoft Technologies. A writer by day, Alex is a night owl and a DIYer. Alex's theory is to make businesses achieve success with modern solutions and smart exploitation of resources.