In this 3rd part of our Blog Series, we will talk about adding a News Web Part to a SharePoint page and how to make changes to it as required. SharePoint web parts are considered as building blocks of pages and they allow you to design your page in such a way that makes sense. Furthermore, they can make your pages look rich in content, which is well organized and in appropriate formats.
Let us see the steps to add the news web part to a SharePoint page.
How to Add News Web Part to a SharePoint Page
Go to the SharePoint page to which you wish to add the News Web Part.
See whether the page is in edit mode. If not, enter edit mode by clicking on Edit option. '
You can find Edit in the top right part of the page.
Move your mouse over or under any existing web part on the page and click on the circled '+' icon.
The web part search box will appear, and you can search 'News' to easily find the news web part from the available options.
From the left side of the web part, click on 'Edit'.
The property pane will appear, from where you can configure options such as organization, filtering, news source, and layout.
Steps to Remove the News Web Part
Sometimes, you might want to remove the News Web Part from a page to relocate or completely avoid the news section. Here are the steps to remove News Web Part from a SharePoint Page.
Enter the SharePoint Page in which the News Web Part is placed.
Click on the 'Edit' option to enter the edit mode.
Select the news section on the page by clicking on it.
Click on Delete option placed on the left side to remove the web part.
What are the Benefits of Having a News Web Part?
You now know how to add, edit and remove news posts, and how to use News web Part. Understanding the real benefits of News Web parts gives you bigger advantages in using them to the best extend. News web parts are a fantastic way to keep all your internal blogs organized. You might know that all the blog posts you create in SharePoint will be a unique modern page. All these pages will be kept in a Site Pages Library and you can even add custom metadata for easy filtering or categorization.
With the use of a News Web Part, you can easily create a central site for all your blog posts. The modern look and feel are another advantage that assures a great impression. There are also modern styling options that let you make the blog post look more exciting. Another cool feature of the News web part is that you can re-use the page templates for easier blog post creation. When accessing the '+ New' option you can make use of the 'Copy of this news post' option to use the same template for the new blog post.
The News Web Part Properties even let you arrange the blog posts in any order you wish. The default option to like and comment on all news posts is also a highlight as this makes it very easy for users to interact with the post. There is also an option to email posts within SharePoint. Thus, inviting relevant users to read the post or grab attention from potential influencers is made easier. Even the blog site template in SharePoint is not as advantageous as the functionalities and abilities News web Part are offering.
Final Take
So, what have you understood from this post? No doubt that these options are very easy to configure and utilize to set up news posts in any way you wish. The primary objective of news posts feature and news web part is to keep users engaged and informed about all internal news, in a most user-friendly manner. Making engaging and interesting posts is not any more a task that asks for professional blogging skills and capabilities. You can make announcements, share interesting stories, and all news/updated with your entire organization with this feature. Most importantly, they come with Rich formatting and exceptional graphic compatibility. Take a look at the first and second parts of this blog series to get more information about the news feature in SharePoint.
Hope you liked this post. Subscribe to our blog to read more interesting stories regularly.
Have a good day!
Book a
Live demo
Schedule a live demo of Dock 365's Contract Management Software now.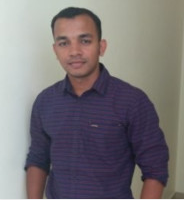 Alex Joseph is a Digital Marketing Strategist with explicit knowledge in Content Marketing and Microsoft Technologies. A writer by day, Alex is a night owl and a DIYer. Alex's theory is to make businesses achieve success with modern solutions and smart exploitation of resources.