Small and big enterprises have their benefits, disadvantages, and challenges. Help Desk Software is being used extensively in almost all enterprise organizations to manage their internal ticket resolution. Each business demands a custom strategy and approach to stay productive and efficient. However, there are several demands, challenges, and situations that all these enterprises will face disregarding their size. Customer Support or customer care is one area that all these organizations need to maintain with equal importance. That is how a Help desk software becomes an integral part of each business. Do you have a help desk for your business? If not, you need to consider one immediately. Especially when the whole world is working from remote places, and processing tasks from multiple locations now, this is going to be crucial for your future existence too. We will tell you how SharePoint can fulfill your organization's Help Desk requirements.
Help Desk software programs or customer care solutions come with a huge price tag. This is not affordable for most small businesses and some enterprises even consider this as an excess expense. The good news is that you can set up a help desk software or ticketing system with your SharePoint subscription. It will help you to track all your customer queries and requests well. Let us discuss some of the critical factors that give you a comprehensive idea about how this works.
Why SharePoint is Considered Perfect for developing a Help Desk Software
A big percentage of companies around the world are using SharePoint for collaboration, document sharing, project management, etc. This proves that it has the potential to become a help desk platform easily. Moreover, SharePoint is outstandingly customizable and integration friendly. This makes it even easier to add functionalities and flows. You can customize the SharePoint platform to make it your platform for customer support and to handle requests related to network issues.
Customization Capabilities of SharePoint
You can customize the SharePoint platform to make it work the way you want. There are both easy customizations like creating request forms and complex customization like managing tickets that can be performed. The first type of customization requires fewer hours and effort as it is minor changes. The complex customizations will bring major changes to the platform and it can handle processes like generating tickets from email and notification support template.
Features A SharePoint Help Desk Can Offer
SharePoint is obviously the easiest and efficient platform that lets you create help desk from scratch without much difficulty and budget. There is a bundle of features that you can expect from a SharePoint Help desk. Here are some of the most popular ones among them:
Email Notifications
Get notified in each stage of the ticket life cycle.
Easy Follow-Up Facility
SharePoint Online list views allow you to create custom dashboards and follow up the submitter easily.
Reporting Capabilities
Microsoft Forms provides minor-league reporting capabilities too.
Custom Views and Filtering Options
Furthermore, you can have a personalized experience from the help desk exceptionally aligned with your company's working style.
Out of the Box SharePoint Help Desk Solutions
SharePoint Help Desk software is a wonderful option that gives you great features and options. But is that the one you need? You can get out of the box SharePoint Help Desk Solutions if you do not want to spend hours battling with SharePoint settings and development procedures. We know your requirements and create a Help Desk to meet all your challenges. Dock 365's Help Desk comes with features like automated ticket creation, task management, custom dashboard, asset management integration, report generation, and lot more.
Book a
Live demo
Schedule a live demo of Dock 365's Contract Management Software now.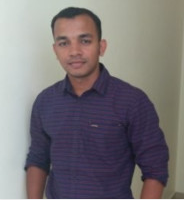 Alex Joseph is a Digital Marketing Strategist with explicit knowledge in Content Marketing and Microsoft Technologies. A writer by day, Alex is a night owl and a DIYer. Alex's theory is to make businesses achieve success with modern solutions and smart exploitation of resources.