As I'm sure you're aware, SharePoint Online is an incredibly flexible tool for building communication and collaboration. One of the most useful options that SharePoint Online provides for this is the creation of blog sites. Blog sites in SharePoint online are incredibly helpful, and we recommend using them whenever possible. That said, let's take a look at SharePoint blogs, what you can do with them, and the steps you need to follow to set one up.
Content:-
What is a SharePoint Blog
A SharePoint blog is a tool that you can use to allow your company to quickly share ideas and information. Blog sites in SharePoint are set up using a communication site and news posts. You can add features to your blog like categorization, filtering, and even build custom templates for your own use. Think of them like a normal blog, but instead of sharing the information with people outside your organization, the purpose is purely internal communication. They are great for making internal announcements and updating employees on important information.
Benefits of Using a Blog in SharePoint Online
While you can customize a blog to be able to do whatever you need it to, the out-of-the-box features available with blogs in SharePoint online have several distinct benefits.
Real-Time Content Editing
SharePoint blogs have an embedded content editor that allows users to edit and publish text, graphics, and video content. This means that users aren't limited to just sharing small pieces of content and documents. Instead, users can create content-rich publications that can go further in-depth on an issue and explain it more than just a small post could.
Automated Classified Content Archival
Published content in a SharePoint Online blog is automatically classified by date. This means that you will always be able to find a post by searching the month or year that it was created. This is very useful for sorting through important archived information further down the road.
Content Categorization
You have the power to sort your blogs in SharePoint online by different categories. This can help organize different publications into thematic content compilations that correlates content based on topic preference. This is great for sequential content that builds on previous publications for reference.
Rating
Users have the ability to give quality ratings on SharePoint Online blogs. This provides a mechanism for giving feedback that you can use to gauge user interest. You can also use this information as a reference point for attempting to improve the overall quality of your blogs in SharePoint Online.
How to Set Up a Blog Site in SharePoint Online
Go to the SharePoint Online site that you want to use to create your blog.
Click on the settings gear and select Site Contents.
At the bottom of the page, click New subsite.
In the Title field, enter the name you want for your blog. You also have the option to add a description.
Enter the end of the URL that you want to use for the blog in the Web Site Address.
Go to the Collaboration tab and select Blog.
Set user permissions. You can either use inherited permissions from the parent site or unique permissions. If you set unique permissions, you'll need to set them up after building the blog.
Under Navigation Inheritance, select Yes or No to use the top navigation bar from the parent site.
Click Create to finalize your blog.
Create your first blog post by clicking Create post.
With that, you should be ready to get started using your new SharePoint Online blog. Let's take a look at some of the things you can do with a blog in SharePoint Online.
What Can You Do With a Blog in SharePoint Online
Due to the flexible nature of SharePoint Online, there is a lot that you can do with blogs in SharePoint Online. Here are just a selection of the wide range of things you can do with a blog in SharePoint Online.
Project Management
By including a blog on your project site, you can help project teams document notable aspects of the project. These include challenges, complex tasks, unique problem solutions, and in-depth guidance on different parts of the project. These blogs can be shared with other teams that they can use to apply what was learned for one particular project to another. This is great for driving engagement and collaboration across all of your different project teams.
Research Activities
While the research that you're doing varies, a SharePoint blog is a great place to store it. Whether it's developmental data from your R&D department, customer analysis, or market research, a SharePoint blog can keep your findings organized and accessible. Your team can easily take research activities and publish them for others in your company to see and reference.
Departmental Work
A blog in SharePoint Online can also be a part of your departmental sites. Using a SharePoint blog, team members can sum up department activities, share the latest news and trends, or create write-ups of their daily work. Contributing to this blog can be a regular activity that can be used to track work and employee engagement.
Knowledge Management
A SharePoint blog is a great tool that can help employees take their unique experience and commit it to a document. This allows you to create a diverse knowledge base that other users can benefit from. Your users will have the opportunity to find answers to questions and diversify their skill set - something that can majorly benefit your business.
External Collaboration
A blog in SharePoint Online can be a great resource for collaborating with users outside of your company. An externally shared blog can be a hub for employees to interact with customers and partners to perform research, work on projects, and manage shared content repositories. This is also great for helping coordinate projects that are being worked on by teams at two different companies.
Conclusion
A SharePoint blog can be a powerful tool that can allow you to do a lot more than you'd originally think. By following the guidance above, you'll be able to get started using blogs in SharePoint Online for all different sorts of tasks and activities.
You can find more SharePoint tutorials like this on our blog so make sure to check back there everyday. If you are interested, you can also sign up for our mailing list and receive an email every time we publish a new blog.
Book a
Live demo
Schedule a live demo of Dock 365's Contract Management Software now.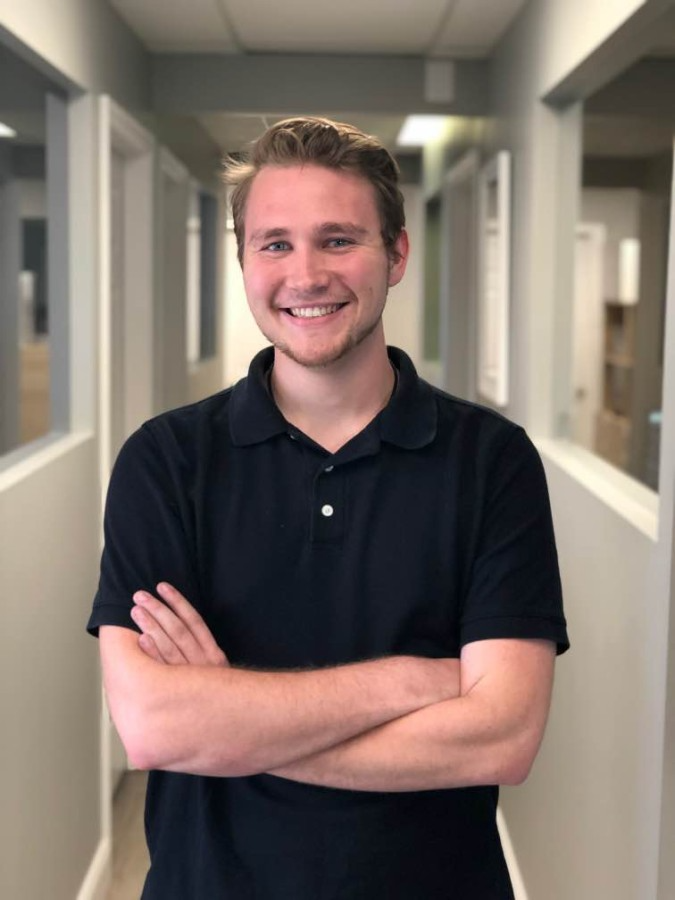 Quentin Russell is a Content Specialist with knowledge of Content Marketing and Social Media Marketing.