As you probably already know, SharePoint Online is one of the best ways to store your organization's important documents. Thanks to how interconnected it is to other Microsoft Applications, you don't even need to be on your site to access your documents. Here are several ways that you can use to access documents in SharePoint Online using your Microsoft platform of choice.
Using a SharePoint Site
The most obvious answer to this question is to go directly to your SharePoint site. If you have a hub site set up, it's easy to navigate through your different sties. There are two primary ways you can look for documents in your SharePoint Online site.
The Site Search Box
Your SharePoint sites's search box is located in the top right corner of your site. This allows you to find content based on what you type in. Here's how you use it:
Find the Search Box in the upper-right of your SharePoint site.
Type the text/keyword you're looking for.
Hit Enter.
The Document Library Search Box
Every Document Library in your SharePoint Online site has a search box located just above the documents. Unlike the Site Search Box, the Document Library Search Box only searches for documents inside the document library. This makes it so that you don't have to sift through as many articles if you know what document library the document you are looking for is in. Here's what you need to do to search for files in SharePoint Online using the Library Search Box:
Find the root of the Document Library.
Find the search window present in the header portion of the document library.
Type the text/keyword you're looking for.
Click Enter.
Why Use SharePoint Online
This option works best when you're using the other features that comes with SharePoint Online. Specifically, if your site makes use of special web parts/elements, metadata, or workflows.
Using Microsoft Teams
If you and your team prefer to use Microsoft Teams for collaboration, you can still access documents within SharePoint Online from teams. Here's what you need to do in order to access your SharePoint Online files in Teams.
Go to your Team that is connected to the document library containing the file you want to access
Click on the proper Team channel.
Click on the Files tab.
Find the file that your looking for.
Why Use Microsoft Teams
You should use Microsoft Teams to access files in your SharePoint Online site for two reasons. The first is that you should use it if Teams is the primary way you and your team communicate. The second is that if your SharePoint site doesn't have any extra elements or web parts that would require you to use it.
Using Windows Explorer
You can access documents from your computer using Windows Explorerer by making use of the OneDrive sync feature. This allows you to find and access your documents from within Windows Explorer. You need to make sure that you've turned on OneDrive sync before doing so.
How to Turn on OneDrive Sync
Go to the Microsoft 365 app launched and select either SharePoint or Teams and then select the site with the files you want to sync.
Click Documents or navigate to the subfolder you want to sync.
Select Sync.
Your browser may request permission to use Microsoft OneDrive," confirm that that's okay.
Now that you've turned on OneDrive Sync, it's time to access SharePoint Online files from Windows Explorer. This should be as simple as finding any other type of file within Windows Explorer. Just remember where you saved the document and it should be easy.
Why Use Windows Explorer
There are a number of reasons that you might use Windows Explorer to access documents in SharePoint Online. The first is for if you need to work with a large amount of documents and need to navigate/reorganize them with the Windows Explorer interface. The second is if you need to work and access your document soffline. The third is if you do not have any metadata in your document library.
Using OneDrive for Business
You are also able to access files stored in your SharePoint site using OneDrive for business. While this is generally a personal file storage space, users are also able to access Shared Libraries (AKA: Document Libraries).
How to Sync SharePoint Online and OneDrive
Press the windows button, search for OneDrive and then select OneDrive for work or school.
In a web browser, open the library you want to sync. Make sure to click the address field and copy the URL.
Paste the URL into OneDrive for work or school where it says Paste your library URL here and then click Sync now.
Why Use OneDrive for Business
There are several reasons that you might use OneDrive for Business to access files in your SharePoint site. The first is that you may feel more comfortable working in OneDrive. The second reasons is that you may not need to access any of the elements/web parts stores on your SharePoint site.
Using Mobile Apps
You may find yourself needing to access files in your SharePoint document library when you're away from your computer. In that case, you can use either the SharePoint or OneDrive mobile apps to find documents or other elements on the site.
Using the OneDrive App
The OneDrive app allows users to find files stored on either their OneDrive or any SharePoint site they have access to. This is a good choice if you are just looking for a specific file or folder.
Using the SharePoint App
The SharePoint app allows you to access documents as well as other content on your SharePoint site. This lets you see and work with content like the News web part, custom lists, quick links, or anything else. This is a good choice if you need to do more than just look for a specific document.
Why Use Mobile Apps
This option should only be used for when you are only able to access your SharePoint site using a mobile device and not using a laptop or computer.
Conclusion
It's amazing that SharePoint Online offers users the ability to access files and documents stores on their sites from other Microsoft platforms. This allows people to use files they need using the tool they prefer. Check out the options we've provided above to learn how you can use SharePoint Online documents from your tool of choice.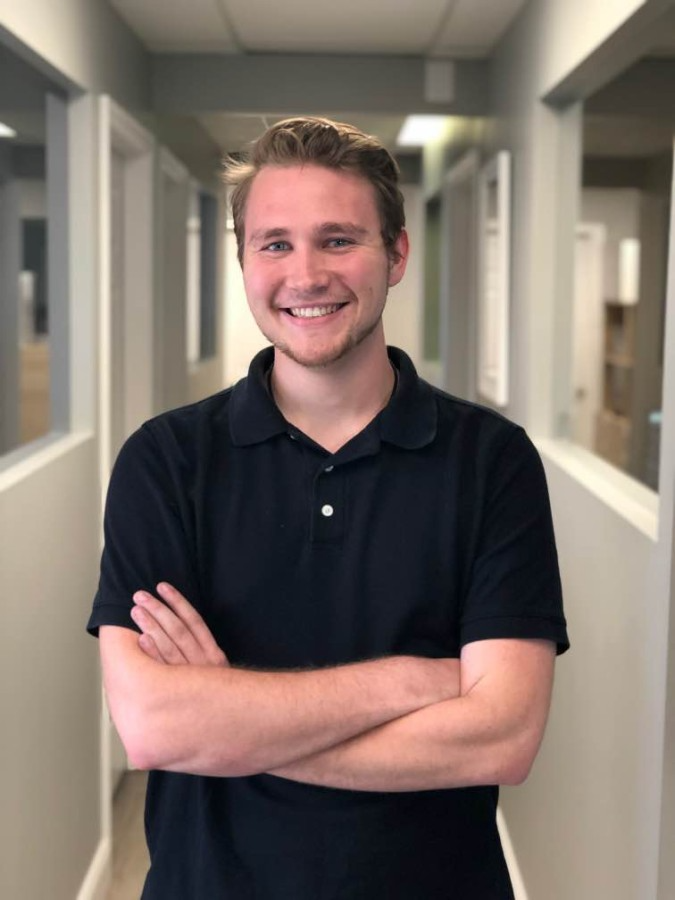 Quentin Russell is a Content Specialist with knowledge of Content Marketing and Social Media Marketing.