Microsoft Teams became highly popular after the Covid outbreak, growing from 20 million users in November 2019 to 75 million users in April 2020. As employees of companies all over the world started using Office 365 to boost productivity, Microsoft responded well. In the last twelve months, Microsoft Teams introduced plenty of new features and options. Tags is one of these new features offered in Microsoft Teams.
Microsoft Teams tags are introduced to make @references more practical and resourceful. As tags can eventually make @references more useful, they turn out to be the hashtags in Microsoft Teams. You can create and manage tags to notify a certain group of people easily. First, you need to create tags and configure them to make sure the desired people are included in that tag. Using tags in Microsoft Teams is easy. Below is a clear idea about how tags function.
Uses of Tags in Microsoft Teams
By using tags, you can connect with a subset of users in your team quickly. Using tags in Microsoft Teams, you can categorize users in your organization based on roles, skills, projects, and even location. Once you have created and assigned tags to the desired users, it is ready for use. You can then use those MS Teams tags as @mentions in channel posts. Furthermore, you can even use these tags to start the conversation with a selected group of users too.
How to Create and Manage Tags
Steps to create Microsoft Teams tags:
Sign in to your Microsoft Teams account.
Click on the Teams icon on the left menu bar.
Look for your Team on the list and click on the More options
Click Manage tags

If you have no tags already, you will see a window like this.

Click on Create tag option to view a new window.

Enter tag name and assign it to appropriate people.

Select Create to complete the process.
Once you have created one or more tags, you will see the window below when choosing Manage tags

You can also start a group chat from the previous window with the desired subset of users by choosing the tags.
Make the Most of Tags
You can use MS Teams tags in two ways. The first and the most popular way is to type "@mentioning a tag" in your channel conversation, i.e., @SEO Team (shown in the above illustration). To perform this, all you need is to go to the desired Team and in the text field, then enter @mention as usual, and then choose the desired tag from the populated list.

Everyone assigned to the tag will be notified when you post this message to the channel.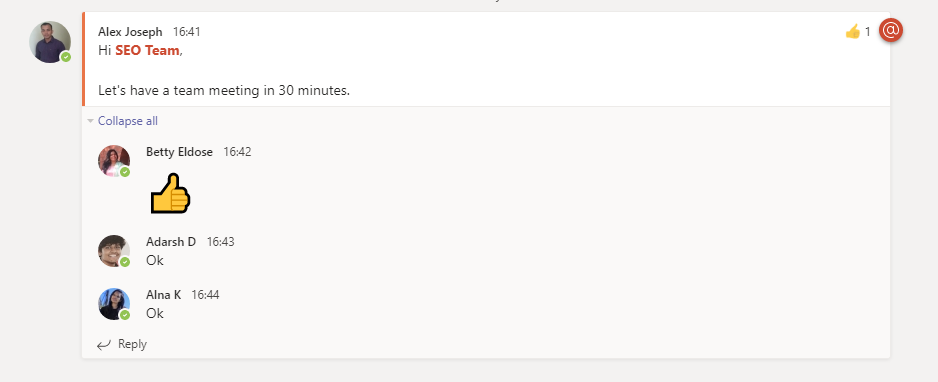 You can also start a new chat with the users associated with a tag by going to the New chat window and entering the tag name in the To section.

Choose the desired tag from the list and everyone assigned to the tag will be added to the chat right away.
How to Configure Who Can Manage Tags
For using tags in Microsoft Teams in the best way, you should configure who can manage tags. Team owners can do this from the settings tab of each channel. The steps below will enable you to make the desired configuration changes.
Go to the Teams list from the left menu bar and find the desired team.
Click on More options icon and choose Manage team.

Click on the Settings tab and select the Tags

Choose whether team owners or team members should have the privilege to manage tags.
Follow these steps and make the most of the Microsoft Teams tags. Let us know how it helped your organization to make the most of the Microsoft Teams platform. It will be a great experience using hashtags in Microsoft Teams using the tags option. We will be posting more useful Microsoft Teams blogs in the coming days. Stay tuned.
Book a
Live demo
Schedule a live demo of Dock 365's Contract Management Software now.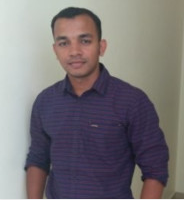 Alex Joseph is a Digital Marketing Strategist with explicit knowledge in Content Marketing and Microsoft Technologies. A writer by day, Alex is a night owl and a DIYer. Alex's theory is to make businesses achieve success with modern solutions and smart exploitation of resources.