The SharePoint App Bar makes it easier to discover content and resources in your SharePoint environment, enhancing the overall SharePoint experience in multiple ways. In this blog, we discuss how to maximize your use of the SharePoint App bar.
What is the SharePoint App Bar?
Along with being an advanced global navigation solution, the SharePoint navigation bar offers an improved content creation experience by providing dynamic displays of custom sites, files, news, and lists. Users can access the SharePoint navigation bar on the left side throughout the SharePoint environment.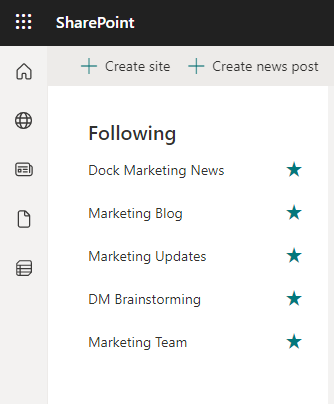 Users can view the SharePoint App Bar by default on modern sites. If your organization has not configured the global navigation option, then you will see a home icon first. This icon takes you to the SharePoint start page when clicked. My sites, My news, My files, and My lists are other options available to users.
How to browse content with the App Bar
Clicking the My Sites icon takes users to the sites they follow. From here, the user can easily select from these sites.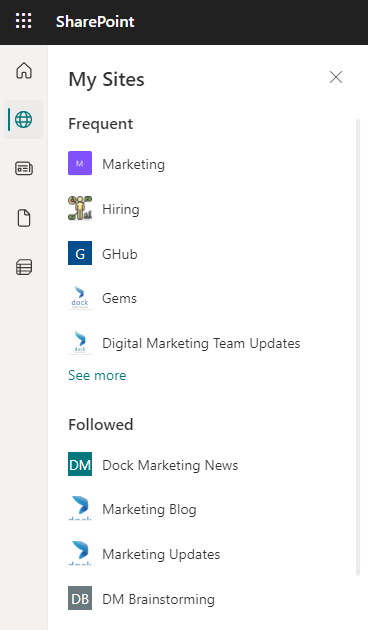 The My News icon on the other side lets users view curated news posts based on interests and activities.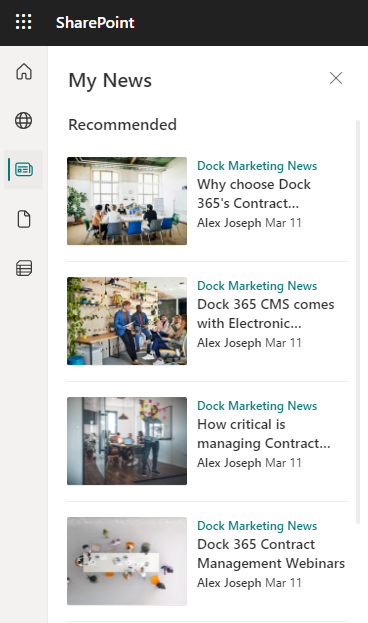 My Files helps you locate documents and files that you've recently worked on.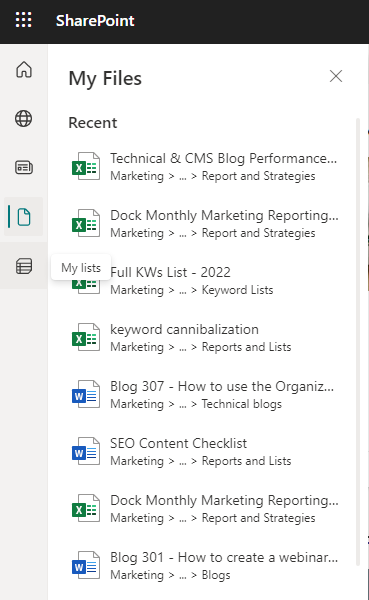 The My Lists option allows users to access lists in Favorite lists and from the most recently viewed lists.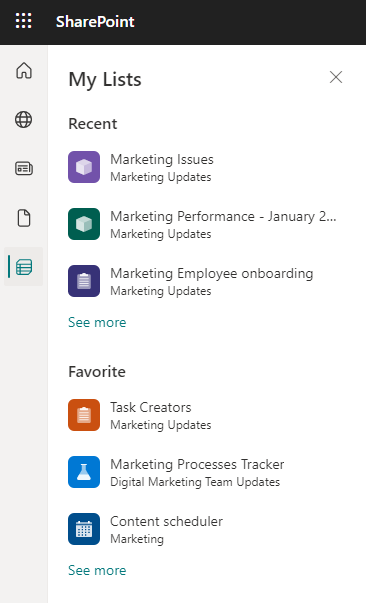 With the Create option, users can easily create files, lists, and sites from anywhere in their SharePoint environment.
It's worth noting that the content shown in these tabs cannot be customized. They are automatically generated based on user activities and preferences.
How to use SharePoint global navigation
Global navigation is an useful tool provided by the SharePoint global navigation bar. Once your organization enables global navigation, you will see your company logo in the place of the home icon. Global navigation offers users a shortcut to popular resources and internal portals. You can access the global navigation bar anytime from the SharePoint app bar.
How to create content from the SharePoint App Bar
Another amazing option available in the SharePoint App Bar is the Create option. Users can quickly create documents, spreadsheets, sites, lists, and more using the + icon at the bottom of the SharePoint navigation bar.
If you'd like to create a site, a site creation window opens in the site you are in at that time. If that happens to be a hub site, the newly created site will be associated with that hub site once it is published.
Below is a listing of the document types and other resources you can create using this option:
Document
Notebook
List
Spreadsheet
Presentation
Create any of the above with the Create option in the SharePoint App Bar. These documents and resources are automatically saved to your OneDrive. You can move them to a specific site or location anytime at your convenience. Note: Currently, the SharePoint App Bar is not compatible with the Classic SharePoint Sites. However, you can view and access the App Bar in Modern Team Sites, Modern Communication Sites, and on the SharePoint Start Page.
Try out these options in your SharePoint environment and tell us about your experience in the comments below. We will be doing a blog on configuring the Global Navigation option soon. Stay tuned for more!
Book a
Live demo
Schedule a live demo of Dock 365's Contract Management Software now.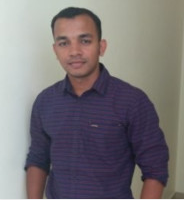 Alex Joseph is a Digital Marketing Strategist with explicit knowledge in Content Marketing and Microsoft Technologies. A writer by day, Alex is a night owl and a DIYer. Alex's theory is to make businesses achieve success with modern solutions and smart exploitation of resources.