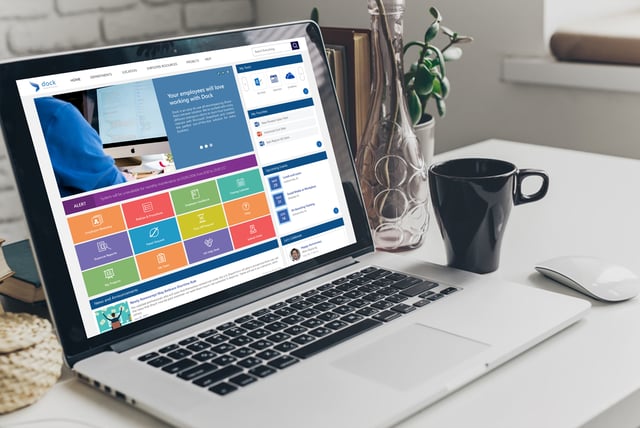 You've got your SharePoint intranet setup and your team is successful with the online collaboration tools, but what about inviting your partners? When conducting business-to-business (B2B) it's ideal to have an online communication platform that's more robust than your Outlook email and phone calls, which makes it challenging to track and follow up. We have good news! Did you know about the extranet portal within SharePoint? Additional hardware isn't required to set it up. Using Office 365 reduces the resource and labor costs tremendously. Your IT department can spend their time on more important tasks than creating an extranet infrastructure.
SharePoint extranet portal lets you create a space for external partners to gain access to specific content and for online collaboration. It's a way for partners to securely conduct business with your organization. Your partners are limited to the content that they need and nothing more. The days of emailing documents bank and forth are obsolete. In addition, they won't have access to tools that aren't sanctioned by your IT department, thus making all communications into secure transactions. It's made possible by Office 365 Extranet sites being accessed anywhere there's an Internet connection.
SharePoint Online collaboration features:
Allow users to Invite new partner users: In assigned site collections, your admins can allow their team members to have the option to invite new partner users. In this situation, an email invite is sent to the partner and your employee must redeem that invite to access the resources.
Sharing by site owners only: Your team will have the ability to use site collections where only the site owners can bring in or share with new partners. The external partner users can only see the existing site members. This helps with governing what information partners can see and with whom they can share documents.
Restricted domains sharing: Your admins control the list of partner domains that their teams can share with outside of your business. They'll have the choice of either allowing a list of email domains or deny the list that can be configured.
Auditing & Reporting: The Office 365 Activity Reports show all the activity of the business partner users so that your admin can audit and create reports.
Book a
Live demo
Schedule a live demo of Dock 365's Contract Management Software now.
She's a multimedia producer to include writing, photography, graphic design and video. She enjoys learning about new technology for business and exploring her city in Jacksonville, Florida.