Are you considering a SharePoint Intranet? Or are you looking for the key to organizing your team? Intranet portals can mean a large investment in time, effort and finances, so it's important to do some due diligence before making your decision. At Dock, we want to help you decide. Take this quiz and at the end we'll help you tally up your answers!

1. Do you subscribe to Office 365 or Use Microsoft Office Apps?
SharePoint intranet is intranet built on the framework of SharePoint. This type of intranet is especially helpful for current Office 365 and Microsoft Office users because it ties together all the business application they're already using. Dock's SharePoint intranet integrates directly with Outlook, Word and Excel, and SharePoint, tying together Microsoft's business apps with Dock's productivity features and communication and collaboration tools.
That's not to say non-current Office 365 users can't benefit from SharePoint intranet. Dock has Microsoft technology experts on hand every day to help your business decide if an Office 365 subscription is right for you. They can help you decide. Should you decide to move forward with Office 365, we also have experts on hand to get you started and trained to use your new tools.
2. Does your team struggle to maintain collaborative efforts?
How is your team's collaboration? Is it lacking? One of the top reasons clients come to us for SharePoint intranet is to improve collaboration by providing a place to empower it. If your employees are struggling to keep up with group project, open discussions and big, shared announcements, then it's time to start thinking about creating a collaboration space.
Dock is a true collaboration platform which means that we didn't just throw in a few places to collaborate, collaboration opportunities are ingrained in every facet of Dock. Every opportunity to find information or complete a task in Dock also is an opportunity to share and collaborate.
3. Do you want to empower better employee relationships?
Have you noticed your office is suspiciously silent lately? No talk of Friday happy hours or occasional weekend get-togethers? If your employees aren't developing strong professional relationships, your productivity can start to suffer.
A SharePoint intranet can encourage strong working relationships by making the digital workplace more social. Dock does this by integrating Yammer so that employees can chat and discuss plans directly within their intranet in a platform with familiar social media feel. Dock also integrates many social media platforms so that your employees can see a feed of your most recent posts in their intranet, encouraging participation and socialization.
4. Is your document management outdated
Do you or your employees often find yourselves wasting time searching for documents? Searching in your computer files, or real paper files, for 20 minutes or so thinking "I just saw it the other day, what did I do with it" is a massive time-sink in modern day offices.
SharePoint, at its core, is a document management program. This means it's the perfect platform to upload all your documents to. Your documents will live in the Microsoft cloud, backed by the protection of Microsoft. Once uploaded to SharePoint, Dock will prompt users to tag the documents. Then, when you're looking for a document you can type any detail about it you can think of into the search bar. Dock will return search results based off the tags, the document title, the document type and most importantly the document's content.
This means if you search "Sales Reports" you will get every sales report, even the one your colleague helpfully named "SRP-Q1.Janetscopy-HANDSOFF" and didn't remember to tag.
5. Do you send memos and mass emails?
This one may seem obvious – everyone sends memos and mass emails, right? Thankfully, the days of mass emails (and 100+ stupid replies, clogging your inbox via the reply:all button) are numbered. If your company is still sending out mass email or (hopefully this is a longshot) faxing memos, then you're missing out on the new communication platform provided by intranets.
Because an intranet is a private website for your employees and team members only, posting a public announcement is only visible to your team. With Dock, posting announcements is simple. You don't need tech knowledge and it might actually be easier than creating a mass email.
How did you do?
If you answered even a couple of these yes, then it's time to start thinking about SharePoint intranet. Want to see SharePoint intranet live, in action? Schedule a free demo with the SharePoint experts at Dock. We'll take you through a live Dock instance and help you experience how Dock will transform your team.
Book a
Live demo
Schedule a live demo of Dock 365's Contract Management Software now.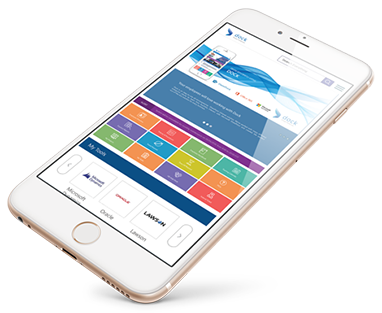 Our Insights. Learn with our Latest Blogs about SharePoint.