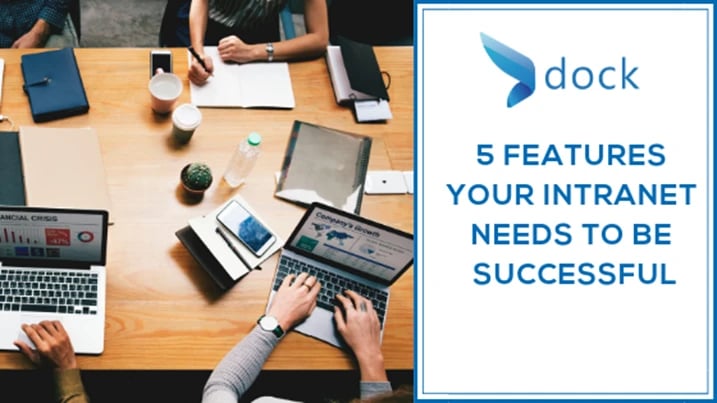 Intranet portal has come a long way from the clunky system of document storage as in the past. There is a constant debate about whether an intranet should be social, enterprise, mobile responsive or have a mobile app. The truth of the matter is that when deciding what kind of solution you want your employees to use, the critical deciding factor should be functionality. There are core features that all modern Intranets need to have to help empower employees to be successful. Below you'll find a rundown on crucial elements you need to make sure your intranet portal comes equipped with.
Document Management
Slide shows, spreadsheets, and text documents; all of them need to be shared among employees, compiled, and consolidated. The better your document management is, the easier it will be for your employees to find the information that they need. A good document management system creates an organizational infrastructure, while also ensuring that documents are kept secure. Providing your company the ability to easily access the resources they need while using the best practices when it comes to document management allows your workforce to collaborate on the same materials without the fear of losing data.
API/Third Party Integration
Having this functionality makes it possible for the company to develop its software to interface with the Intranet portal. Through an API, any feature can be added that is not already available. A great intranet will offer up a robust solution that integrates with existing business systems and platforms including resource planning, customer relationship management, Contract management systems, and Human Resources. This pull of information from embedded systems allows your staff to view and update data via your intranet.
Social Tools
Employees today value social tools as an outlet to connect with colleagues and even customers. Ensuring your tool is set up to include social intranet tools can direct the focus of your team without sacrificing the utility of social media. There are many offices now that have employees who work primarily remotely. Social tools can aid in connecting employees and making them feel more involved with the company.
Personalized Content
Different employees have different focuses. The ability to personalize content throughout the Intranet allows employees to centralize their attention to their priorities. Employees can set up shortcuts to files and features that they use the most and they can keep their contacts and content well-organized. Personalized content also extends to supervisors, staff members, and specialized team members, as they can acquire information and access that others would not need.
Dynamic Widgets
Dynamic widgets can be used to customize content pages and dashboards automatically. Individual widgets provide a specific function, such as displaying a company event calendar, news, blogs, lists of documents, a gallery of images and other resource feeds. Having dynamic widgets is essential because employees may work differently, and sometimes their concentrations may change. The ability to easily tailor their desktop to what is currently going on can help.
All of the features mentioned above and capabilities need to be present for your intranet portal to provide your team the resources and tools required for them to be successful regardless of their function or role with thin the company.
Book a
Live demo
Schedule a live demo of Dock 365's Contract Management Software now.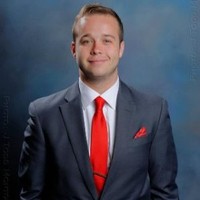 Edwin is a Marketing Content Developer and Strategist, who has 3 years of experience in creating and curating content for Brands form the US in many industries. He is an avid sports fan, movie buff, and trivia aficionado.