Welcome to the second part of our blog series that is intended to make you aware of all updates introduced to Microsoft Teams in 2020. In the first part, we talked about all the new updates that were released until April. Let us see the list of updates that rolled out from May to September in this post.
May 1, 2020
Channel Analytics
You can now go to More options > Manage teams > Analytics to get Channel analytics along with team analytics. According to this update, you will also get metrics like a running tally of posts and replies in a specific team and channel. Furthermore, the time period of data is now increased to 90 days. The option to add System Audio to Live Events while presenting is also another update introduced with this announcement.
May 13, 2020
3x3 Video Streams
Microsoft Teams started to allow up to 9 video streams at a time while joining the meetings through the desktop app. This helps you to include more people with a video conference experience.
May 15, 2020
Raise Your Hand
It is important to make your point while at a meeting. The new 'Raise your hand' feature allows you to notify everyone that you have something to communicate by clicking on the hand icon in your control bar.
There is also an option to take attendance of the attendees while at a meeting. Click on Show participants > Download attendee list to download file with details of the attendees like name, time of joining, and leaving the meeting.
May 27, 2020
10,000 Teammates and Other Capabilities
Team size is now increased to ten thousand and this is very good news for large enterprises.
The meeting option button on Teams allows you to configure meeting options better by opening a new tab in a web browser. All you need is to open the event and click on meeting options.
Bookings app in Microsoft Teams allows you to schedule virtual appointments easily.
You can double click a chat to open a pop-out window. This assures better multitasking within Teams environment.
June 5, 2020
Group Chat and Privacy Options Enhanced
Group chats can have up to 250 users now.
To assure better privacy for people joining a Teams meeting by dialing via phone, Teams do not show your number to participants who are from outside your organization.
June 9, 2020
Custom Backgrounds, and Offline Access
You can now access pinned chats, channels, and recent conversations while offline. Another great feature is the custom backgrounds. You can choose from a good choice of custom backgrounds to make video calling experience better.
June 15, 2020
Meeting Scheduling allowed for Free Version
In the free version of Microsoft Teams, you can now schedule meetings for a future date. Before this, you only had permission to do instant meetings. In the free version.
June 19, 2020
Safari Browser Meeting Experience Enhanced
You can now join meetings from the Safari browser in a Mac computer without using Audio Conferencing to dial into meetings. According to the latest enhancement, your device's built-in mic and speakers will be used for talking and listening purposes.
June 26, 2020
Meeting and Meeting Chat Size Upgrades
Up to 300 people can now join a Microsoft Teams meeting and use the meeting chat.
You can also access notification settings by going to Activity > Settings.
July 2, 2020
Search in Chats and Channels
You can now search on a one-on-one chat or channel for anything you want to recall. Enter the chat or channel and press Ctrl+F and type the word you wish to find.
July 17, 2020
Sync Option for Files Tab
The Sync option in the files tab can be used to refresh the files and assure that you have the latest version of files available on Teams.
July 24, 2020
Channel Meetings Made Easier
You can now start a channel meeting by clicking on the Meet now option seen when you click on the Meet button.
To access channel information, you can simply click on the i icon at the top right. You will see details like:
About
List of members
People who have recently contributed to the channel
July 27, 2020
Meeting Options Improved
You can take control over your meetings by deciding who can bypass the lobby and who needs to wait in the meeting lobby. Go to Meeting options and choose Only me for the option Who can bypass the lobby?
From now if you are trying to join a meeting using a link, you will be presented with 3 options:
Download the Windows app
Continue on this browser
Open your Teams app
July 31, 2020
New Meeting and Calling Experiences
According to this update when you join a meeting or call through the desktop app, it will pop-out a new window. This allows you to keep navigating through the Teams platform without losing any screen space due to the on-going call.
August 21, 2020
Real-Time Status Updates
Real-Time status updates ensure that you will be able to know about everyone's statuses, event updates, and changes in teams faster, exactly when they occur.
September 4, 2020
SharePoint Lists, and Microsoft Whiteboard Feature Enhancements
You can now create lists in teams to do more. You can add a list to a channel by using Add a tab option or create a list from scratch or existing templates. Along with that, utilize the newest Microsoft whiteboard features like text objects and sticky notes during your meetings in Teams. This enhances collaboration.
September 11, 2020
Bigger New Conversation Button
In the latest update, Microsoft Teams introduced a new 'New conversation' button to channels which allows you to start a new conversation easily.
Stay tuned to know about any latest Microsoft Teams Updates...
Book a
Live demo
Schedule a live demo of Dock 365's Contract Management Software now.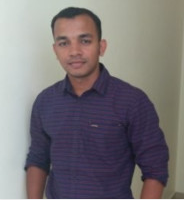 Alex Joseph is a Digital Marketing Strategist with explicit knowledge in Content Marketing and Microsoft Technologies. A writer by day, Alex is a night owl and a DIYer. Alex's theory is to make businesses achieve success with modern solutions and smart exploitation of resources.