Modern Intranet platforms are getting better with time. With the power of Microsoft SharePoint and Office 365, they gain great collaboration and data management abilities. They are already working as a superpower for businesses of all sizes. In our research, we found a few ways in which intranet platforms improvise in 2019. As you might know, intranets are known for their ability to ensure productivity and employee engagement.
As time passes, businesses will require more powerful and advanced intranet solutions and technologies to meet their objectives. Dock 365 SharePoint Intranet portal is one good example for platforms that are improvising along with time and technology. Let's get deeper into the top ways intranet platforms are expected to revolutionize in the year 2019.
Intelligent Data Management
The announcements from the Microsoft SharePoint Conference 2018 proved one thing for sure. The newest features or abilities of the SharePoint Modern sites and Office 365 tools makes data management easier and very impressive. Along with improving business agility and speed, the Intranet platforms are now very dynamic. They just assure a richer experience when it comes to making the user feel comfortable and user-friendly. Modern Sites and Hub sites can manage data more intelligently than ever.
Integration of Great Tools
The best tools you get to explore with a SharePoint Intranet is from Office 365. They are neatly integrated into the SharePoint Intranet platform to manage and process tasks and information in the best ways possible. With Dock 365 portal, you will get to explore more impressive integrations. Dock's Integration with great tools like PowerApps, Planner, PowerBI, AdobeSign, and DocuSign ensure more value.
Next Level Workplace Collaboration
The collaboration capabilities are another area most modern businesses are keen to utilize in an intranet platform today. With outstanding tools out can ensure that your employees can work and stay connective from various offices, departments and even remotely. Live chats, message boards, and the latest SharePoint Mobile App updates are all factors that guarantee the next level of workplace collaboration. No doubt that modern businesses will surely embrace these revolutionary changes and utilize all of them to stay simply productive consistently.
About Dock 365 Intranet Portal
Dock is a Pre-Built intranet portal for your organization. It is powered by Microsoft SharePoint & Office 365. Dock also comes with project management, contract management, and many other business productivity features. Dock creates sustained, connections and conversations across the organization, promoting better employee experience and organizational performance.
Click below to schedule a Free Demo.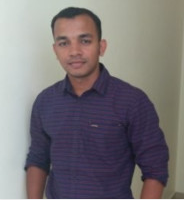 Alex Joseph is a Content Developer with explicit knowledge in Content Marketing and Microsoft Technologies. A writer by day, Alex is a night owl and a creative person. He is also a Movie Buff and DIYer.