No matter how you try to avoid it, employees are inevitably going to get injured on the job. Workplace accidents happen, and when they, those affected could face being injured or left disabled. In fact, the U.S. Bureau of Labor Statistics reported that in 2018 there were 2.5 million nonfatal workplace injuries and illnesses reported by private industries. Like we said, these things happen.
While you can't outright prevent workplace accidents, you can find ways to dramatically decrease the change of them happening. There are plenty of techniques and strategies you can use, but there's one thing that stands above all else for ensuring workplace safety – a safety management system. Let's look at what a safety management system is and how one keeps your employees safe.
What is a Safety Management System?
A safety management system is an application that allows companies to monitor and manage safety elements in the workplace. These include policies, objectives, plans, procedures, organization, responsibilities and more. Companies in industries that face higher risks – aviation, oil, chemical, power, and more – tend to use them to ensure the safety of their employees. Safety professionals prefer to use safety management tools as they offer real-time visibility of your ongoing safety programs and procedures.
Now that you know what a safety management system is, we're going to talk about some of the benefits your company will see by adopting one like SafePoint.
Improved Health and Safety Performance
By adopting a safety management system, you'll be able to ensure that all your safety and health management strategies will be more effective. They'll be more effective as your employees will know what they need to handle key activities. This can include situations where they need to report incidents, respond to issues, or work through problems. This is because they'll be able to easily access your safety management system and access key documents whenever they need to. They won't have to run around looking for the person who has the answer. If they don't know, they can quickly find it and apply the right strategy for the situation. Not only that, but you'll also ensure that your company has clear, consistent protocols that your employees will know to apply to each situation as it occurs.
Reduced Accident and Incident Costs
Repeated safety incidents can add up over time. The longer you go without resolving consistent issues the more your company's bottom line is impacted. That's where a safety management system can help your company. A safety management system provides a space where your company can track and monitor incidents as they happen. Your business can track these and see if there are any issues that come up consistently. As you see these pop up, you can trace them back to their source and resolve them before they can cause problems again. This helps you reduce easily preventable accidents and save your company money in the long run.
Improved Staff Morale and Retention
Your employees want to know that you're doing everything you can to keep them safe on the job. If they feel like you're not doing a good job of that, they likely won't work as hard or even just leave. This is especially the case if the same accidents keep popping up over and over again. A safety management system can help with this. As your employees begin to see the safety changes you're making the more they'll come to appreciate you. Over time you'll even notice that they're engaging with their work more and their morale is improved. While you might not see it at first, over the long term you'll even begin to see your retention rates increase.
Improved Business Efficiency
This is something you might not think about but adopting a safety management system can help your company reduce costs across the board. By adopting one, a safety management system can help you by:
Reducing the number of sick days your staff needs to take.
Reducing the need to hire temporary workers.
Decreasing your insurance premiums.
Increasing staff morale and productivity.
Increasing staff retention rates.
Reducing training costs for new or temporary staff.
A lot of extra costs that come with a riskier workplace can be cut by adopting a safety management system. Even if accidents do happen, you'll have a system in place that makes it easy to investigate the cause so you can address it swiftly. That way, you won't have to take time and work from other parts of your business – something that potentially could hurt your profits – to find out what happened.
Increased Compliance
Compliance is a major concern for companies these days. Nothing strikes fear into the heart of a business owner more than finding out that you're not compliant. With every year federal and state regulations are becoming increasingly strict. In addition, the punishments and fines for violating them are becoming even harsher. That's why it's important for your company to adopt a safety management system. A safety management system can help you keep track of incidents as they happen and determine the cause. That way, you can determine whether the accident was unavoidable or left to employee negligence. This can help you maintain legal requirements and ensure you're up to regulatory compliance.
Lower Insurance Premiums
While we touched on this previously, adopting a safety management system can help your company decrease the amount you pay for insurance premiums. As you're probably aware, your business's insurance premiums are determined by how well you can demonstrate your ability to control employee risk in the workplace. By using a safety management system, you can effectively decrease the risk your employee's face and record it as you do so. By having this evidence, you can use it to convince your insurance provider to offer you a lower rate and reduce the amount you're paying month to month.
Conclusion
Your business stands to benefit hugely from the use of a safety management system. By using one, you'll be able to manage your employee's health, protect your bottom line, and increase your company's ability to succeed. If you're interested in learning more about a safety management system, reach out to us and set up a demo for SafePoint. We'd love to talk to you about what a safety management system can do for you.
Book a
Live demo
Schedule a live demo of Dock 365's Contract Management Software now.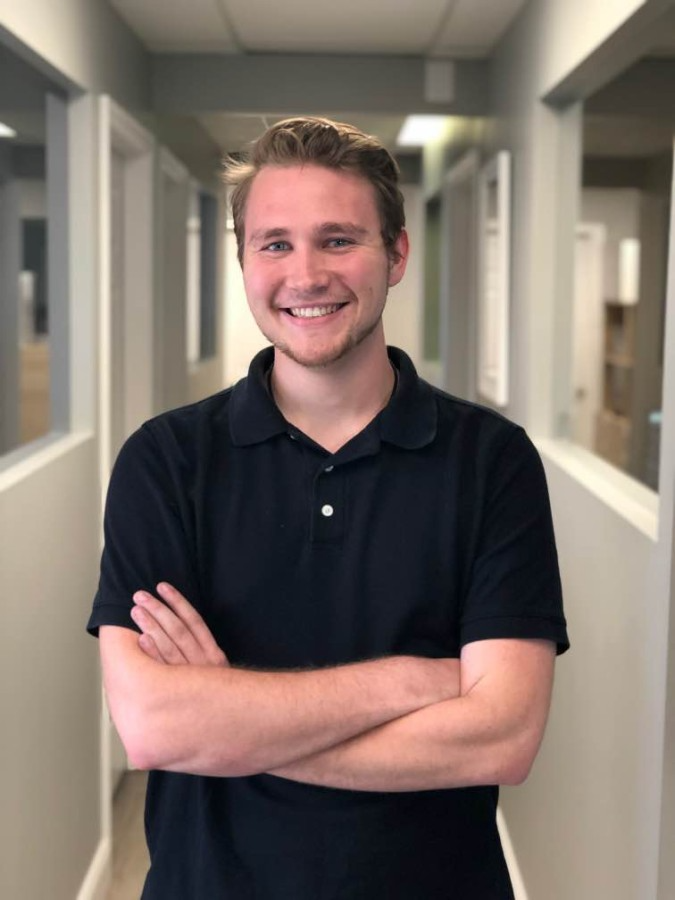 Quentin Russell is a Content Specialist with knowledge of Content Marketing and Social Media Marketing.